Shiny Chrome Text Effect in Photoshop
With the help of Photoshop filters, we can create different Text Effects in Photoshop. Today, by using Photoshop Filters, we are going to create a realistic and shiny Chrome Text Effect.
For creating the Chrome Text Effect in Photoshop, we will use different Layer Styles and preset Chrome Filter. So, in this tutorial, you will also learn the use of Layer Styles in Photoshop.
Now launch Adobe Photoshop and create a new document with a black color background. You can also fill the black color in the background by using the Fill option or Paint Bucket Tool.
Follow the below-mentioned easy to create steps to create a shiny Chrome Text Effect in Photoshop.
Step 1
Select the Type Tool and type your text. I have set the Font Style to Pristina and Font Size to 200 pt.

Step 2
Click on the fx icon in the Layers Panel and select Bevel Emboss.
In the Bevel & Emboss Layer Style dialogue box, under Structure, set the Style to Inner Bevel and Technique to Smooth. Then increase the Depth, reduce the Size, and increase the Soften pixels. The Direction of Bevel is set as Up. Under Shading, set the Gloss Contour, and the other shading settings will be the same as the default.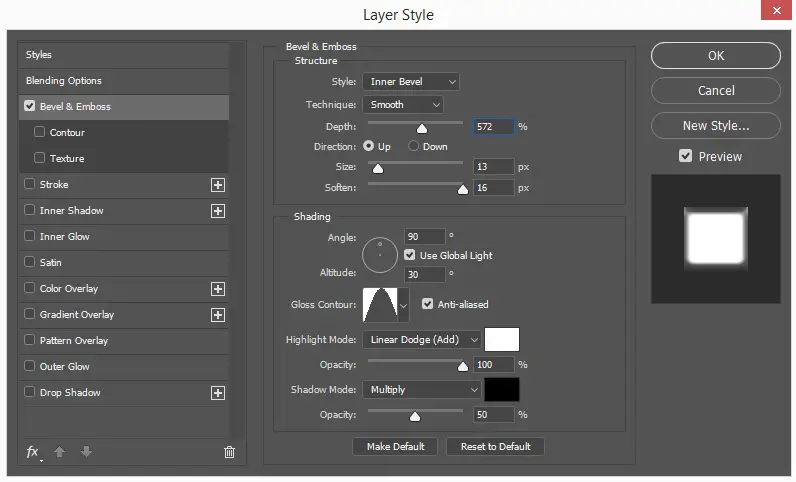 Step 3
Now we will convert the Text Layer to Smart Object. Select the Text Layer and right-click on the selected layer. Then select Convert To Smart Object.
We have converted the Text Layer into a smart object to apply filters to it. We can also edit the text if required.
Step 4
Select the Smart Object Layer and go to Filter > Filter Gallery > Sketch > Chrome.
Step 5
Again we will apply the Bevel & Emboss Layer Style, but the values will be different this time. (See the image below)
Then set the Contour to Ring-Double.
Step 6
Now apply the Satin and Color Overlay Layer Style to the Smart Object Layer to create the Chrome effect. (See the images below)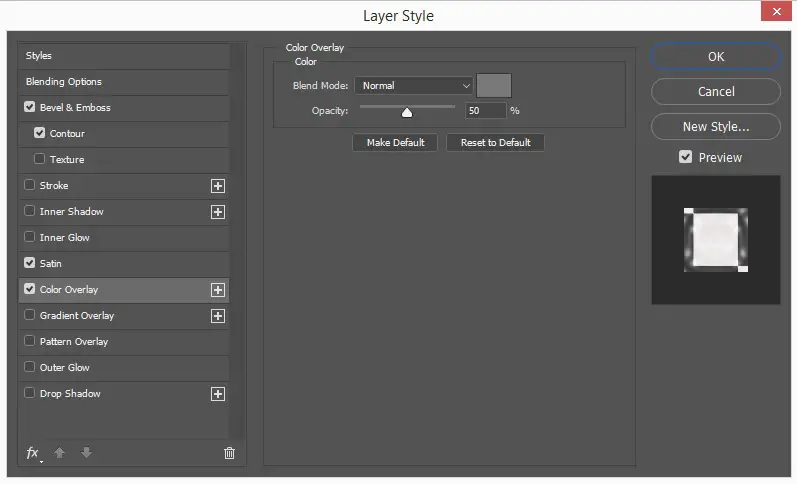 Step 7
To add some shine to our Chrome Text Effect we will apply the Inner Glow Layer Style. (See the image below)
Step 8
After adding shine to our Chrome Text Effect in Photoshop, we will apply Drop Shadow and Outer Glow to it.
Step 9
Now we will add some more element to the Chrome Text Effect to make it look more shiny and glowing.
Create a new layer and select the Brush Tool from the Tool Panel. Then select the Cross Hatch Brush and set the Brush size. Place the cursor near the text and click to add the shine effect.
With the use of filters and layer styles, we have created the Chrome Text Effect in Photoshop.
Practice this Photoshop Text Effect tutorial and share your views in the comment section. Also, share this tutorial with others.
Subscribe to vividesigning.com to receive latest tutorial via emails.