Shatter Text Effect in Photoshop
In this tutorial, we will create an Exploding Text Effect in Photoshop. Creating an explosion effect on the text will be fun in Photoshop. All we need for this tutorial is a text and explosion brush set. You can download an explosion brush set in PSD format online for free.
Let's begin with the Text Effect in Photoshop tutorial–
Step 1
Launch Adobe Photoshop and create a new document with a black background.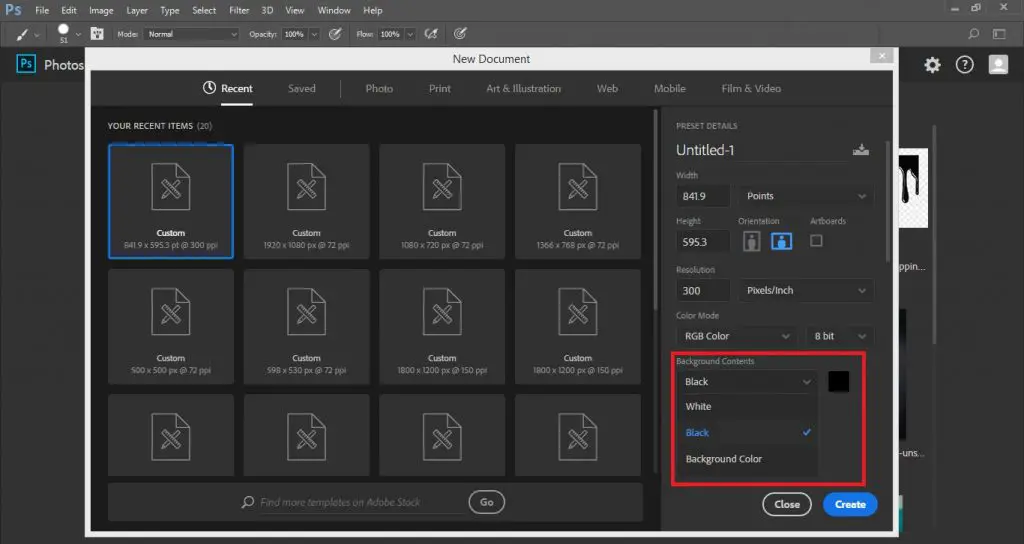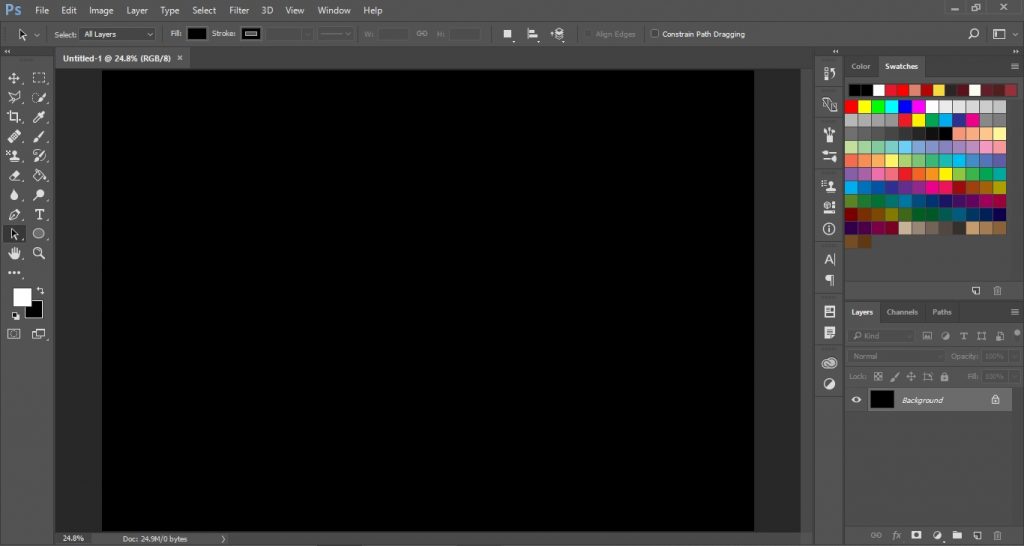 Step 2
Select the Horizontal Type Tool and type your text. Make sure the Foreground color is white. Select a font style of your choice and increase the text size.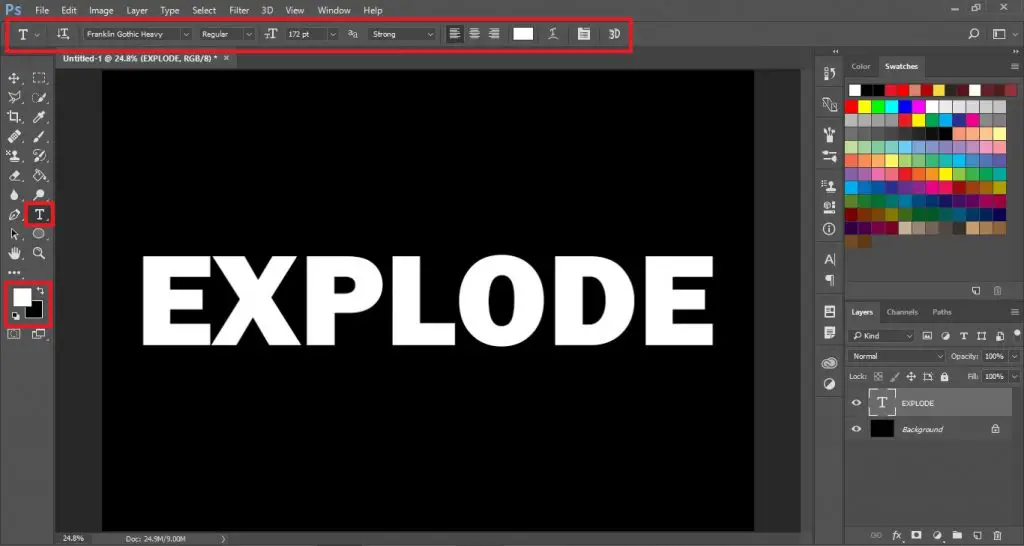 Now convert the Text Layer into Smart Object. Select the Text Layer and then go to Layer > Smart Objects > Convert to Smart Object.
Step 3
After converting into Smart Object, add a Layer Mask to the text layer in the Layers Panel. Then select the Brush Tool from the Tool Panel. Open the Brush Preset Picker and select 002_Explosion.
Set the size and direction of the Brush. Then Hover the brush over the top edges of the letters. You can keep changing the Size and Direction of the brush.
Note: Download the PSD format file of the Explosion Brush Set and then load the Brush Set in Photoshop. Click on the settings icon in the Brush Preset Picker and select Load Brushes. Then browse your Explosion Brush Set File and load it in Photoshop.
Step 4
Now repeat the same process with the bottom edges of the letters.
Step 5
Select another explosion brush to create holes in the middle of the letters. (See the image below)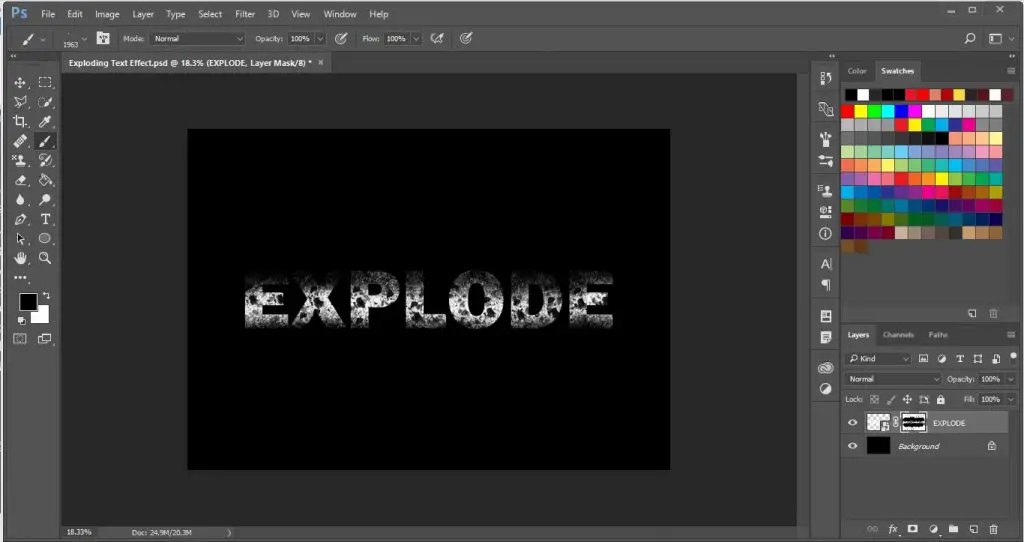 Step 6
Now create a new layer by clicking on Create a New Layer icon. Then select the 008_Explosion brush and reduce its size. Click near the edges of the letters to create a dust particles effect. Keep changing the direction and size of the brush to create a nice Exploding Text Effect.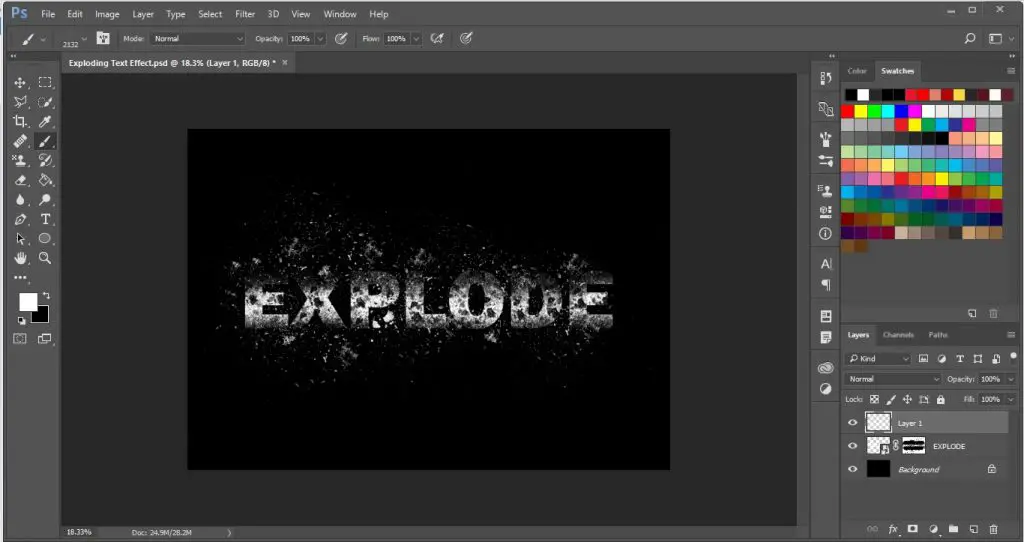 Step 7
Again create a new layer in the Layers Panel and then select the 0010_Explosion brush. Rotate the brush to 90 degree.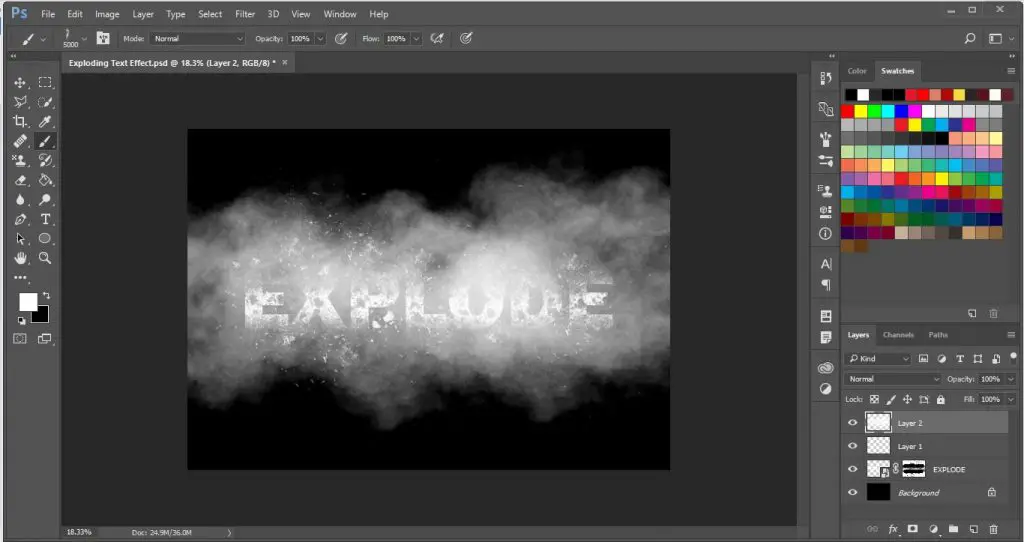 Reduce the opacity of the Layer and your Exploding Text Effect in Photoshop is ready.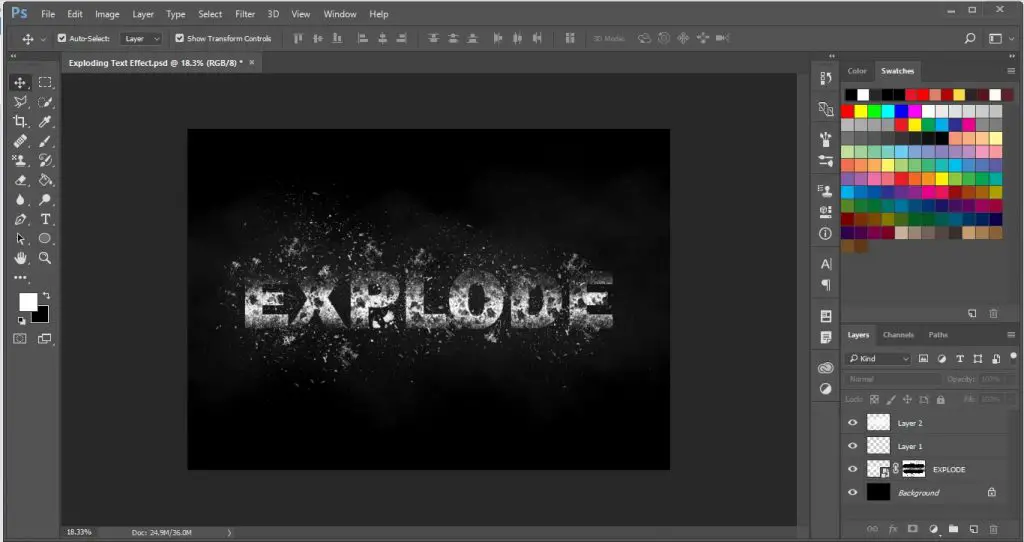 So, this is how you can create Exploding Text Effect in Photoshop. Practice this Text Effect Tutorial and share your views in the comment section. Also, share this tutorial with others.