Letter with Random Shape in Adobe Illustrator
In today's tutorial, you will learn to create unique artwork. You have filled a text with a color or a gradient but today you will learn to fill Text with Random Shape in Adobe Illustrator.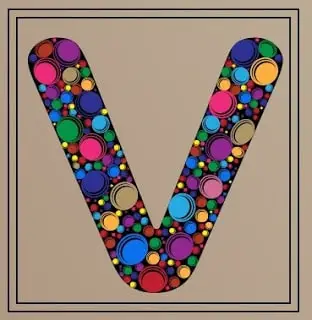 Step 1
Launch Adobe Illustrator and create a new document. Now select the Rectangle Tool from the Tool Panel and draw a rectangle of the size same as the size of the artboard. Fill color in the rectangle to create a background.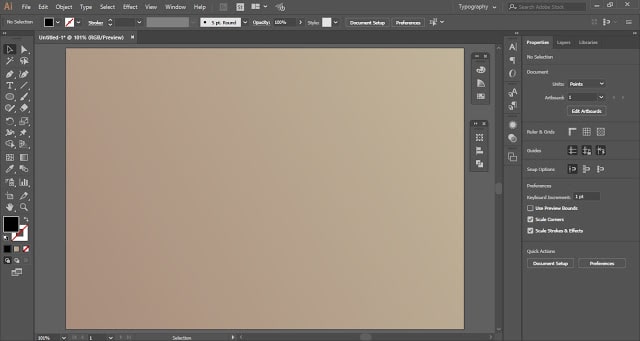 Now select the Type Tool and click on the artboard. Activate the type box and type the letter. Increase the font size and choose a bold font type.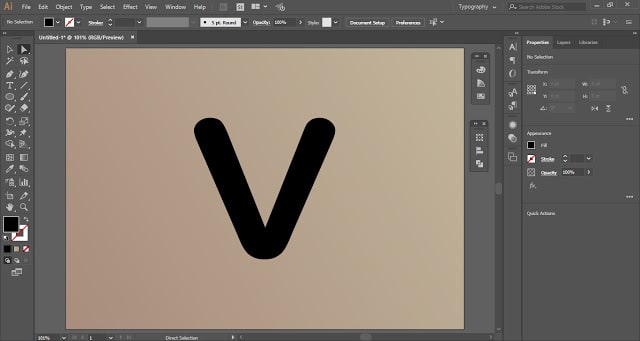 Try to choose a font type in which a letter has round edges. You can even round the edges on your own. Like, in the above image you can see that the inner shape of the letter has sharp paths. Select the letter and then select the Direct Selection Tool.
When you will select the Direct Selection Tool, you will notice a small circle in the letter. Select that circle and drag it upwards. The sharp path will be converted into a curved path.
Step 2
Now draw a random artwork which you want to fill in the letter. You can draw the same as I have drawn.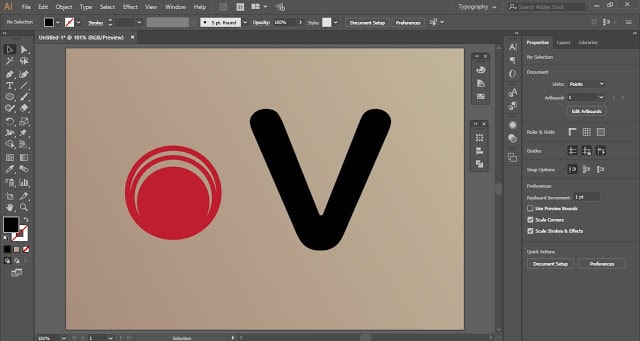 Now make multiple copies of the random artwork filled with different color shades and place it all over inside the letter.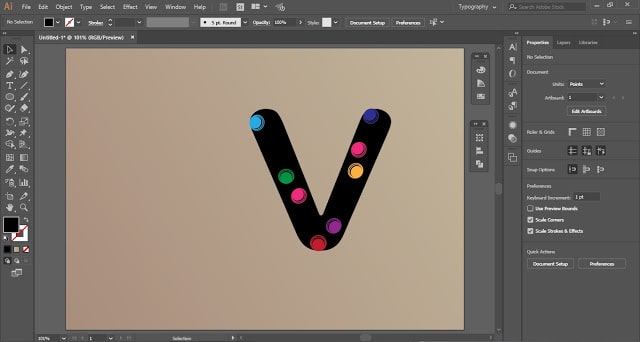 Fill the whole of the letter with the random artwork created. You may use varied sizes for filling in the letter.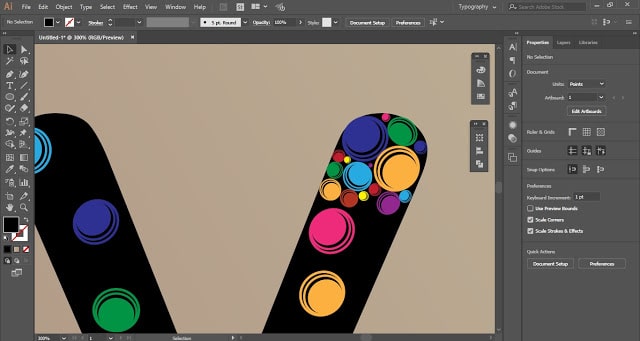 After filling the letter with the random artwork your letter will look as shown in the below image.
You can use this in creating any poster or typography artwork.
Share this tutorial with others and write your views in the comment section.