Gradient Line Art in Adobe Illustrator
In today's Adobe Illustrator tutorial, you will learn to create Gradient Line Art in Adobe Illustrator. To create this line art vector artwork we will draw a shape and use the Transform Effect.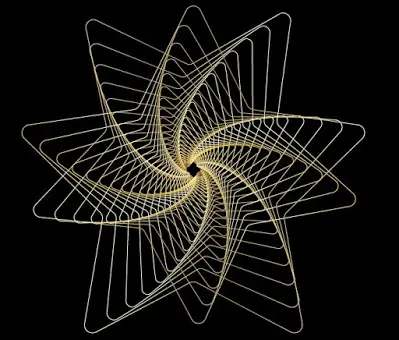 Launch Adobe Illustrator and create a new document. Now follow the below mentioned easy to draw steps:
Step 1
Select the Rectangle Tool from the Tool Panel and draw a rectangle the same as the size of the artboard. We have drawn this rectangle to create the background.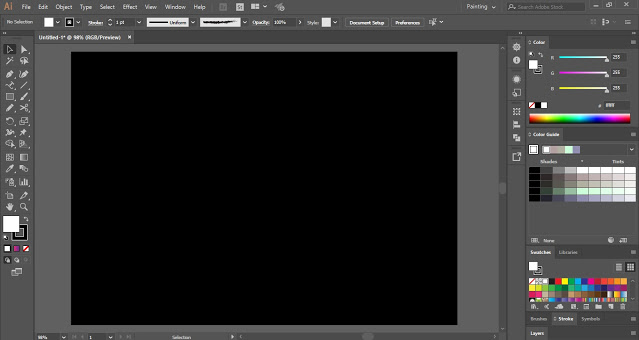 –
Step 2
Now select the Star Tool from the Tool Panel and draw a star of size 465.488 pt X 442.73 pt.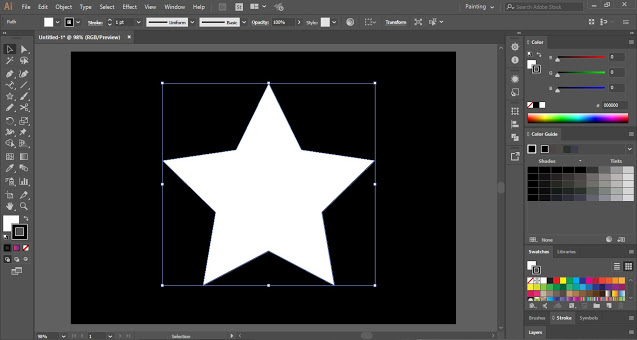 –
Now disable the Fill color and fill the stroke with a Gradient.
–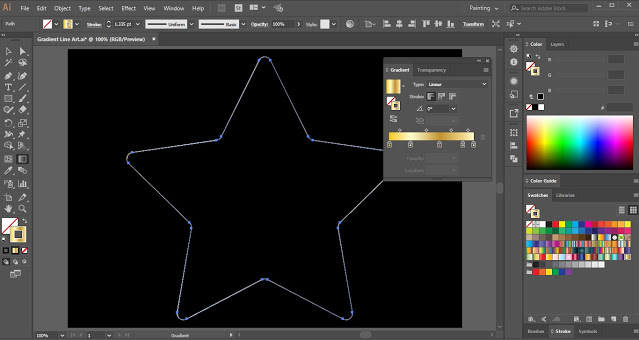 .
Step 3
Now select the star and click on Effect in the Menu Bar. Place the cursor on Distort & Transform and select Transform.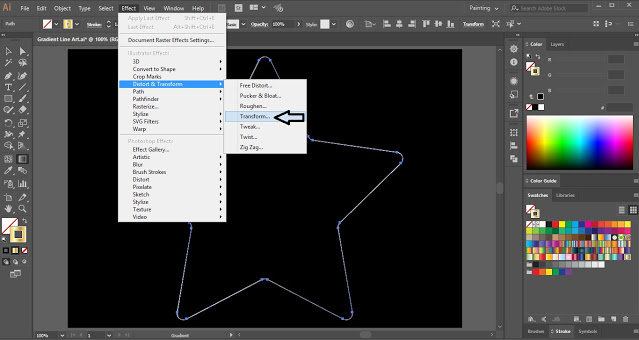 Transform Effectdialogue box will appear on the artboard. In that dialogue box, put a checkmark on Preview and then set the Horizontal and Vertical Scale to 94%. Rotate the Angle to 2o and set the number of Copies to 45.
Also, put a checkmark on Reflect X and Reflect Y.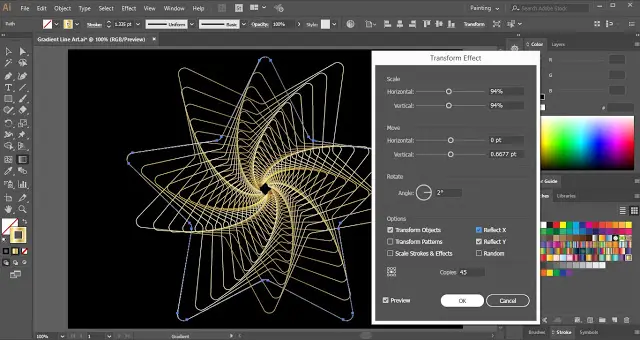 Step 4
After making the required changes in the Transform Effect dialogue box, click OK.
If you want you can change the sharp edges of the Gradient Line Art to curved edges with the help of the Direct Selection Tool.
Play with the Gradient Panel to give your Line Art element a new effect.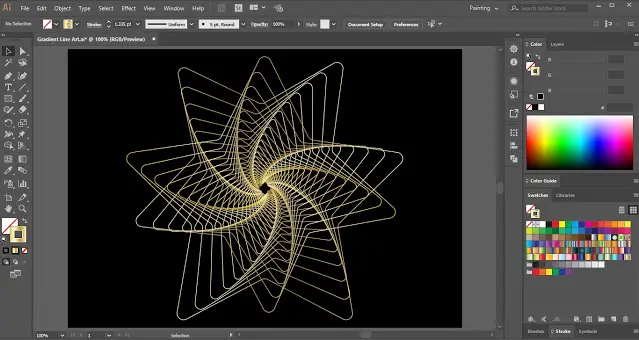 .
You can create this Gradient Line Art in Adobe Illustrator with other shapes also. With the help of this Line Art tutorial, you can also create various line art elements like line art heart, line art flower, line art tattoo, and many more line art drawings.
Practice this illustrator tutorial and share your views in the comment section. Also, share this tutorial with others.
Do you really want to learn illustrator and Photoshop? Buy The Best books on Adobe and learn more.