3D Bottle in Adobe Illustrator
In today's Illustrator tutorial, we will create a
3D Bottle in Adobe Illustrator
with the help of the
Pen Tool
and
3D Revolve Effect
.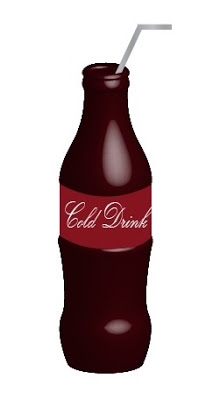 Launch Adobe Illustrator and create a new document with RGB color mode. Now follow the below-mentioned easy to draw steps:
Step 1
Select the
Pen Tool
from the
Tool Panel
and draw the half outline shape of the bottle. Turn off the
Fill color
for the outline drawn and select the
Stroke color
.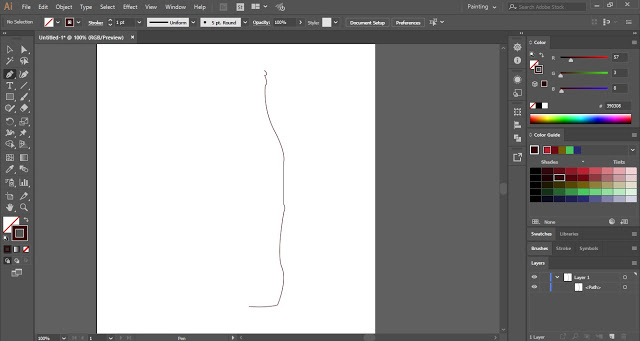 Step 2
Now select the shape drawn with the help of the
Selection Tool
then click on
Effect
in the
Menu Bar
and place the cursor on
3D
. Select
Revolve
and a
3D Revolve Options
dialogue box will appear on the artboard.
Step 3
In the 3D Revolve Options dialogue box, put the check-mark on Preview. Now make necessary changes, if required, and then click OK.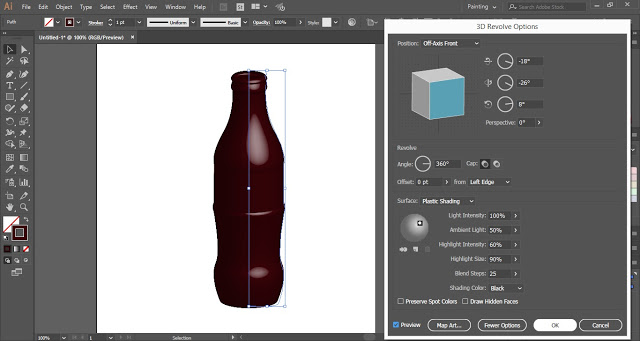 Step 4
With the help of
Pen Tool,
you can draw the label of the
3D Bottle
. Then with the help of
Type Tool
type, the text and your
3D Bottle in Adobe Illustrator
are ready.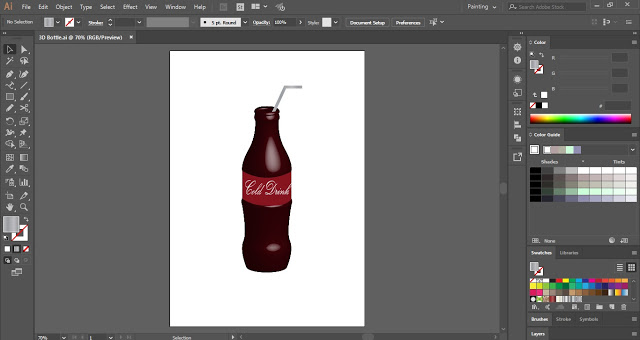 Now it's time to practice this tutorial.
Share your views and suggestions in the comment section and also share this tutorial with others.