Grass Texture in Adobe Illustrator
In today's tutorial, you will learn to make
Grass Texture in Adobe Illustrator
. The tools used in creating this texture are the
Rectangle Tool
and the
Roughen Effect
.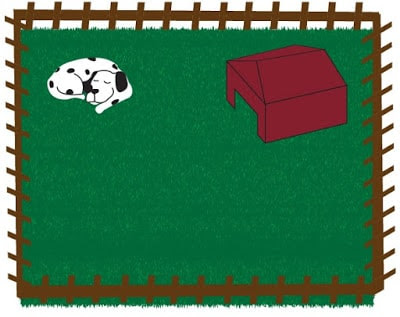 Let's begin with the easy to make Grass Texture tutorial. Launch Adobe Illustrator and create a new document. Now follow the below step by step process-
Step 1
Select the Rectangle Tool from the Tool Panel and draw a rectangle of size 484.694 X 378.571 pt. Fill the rectangle with color #009444.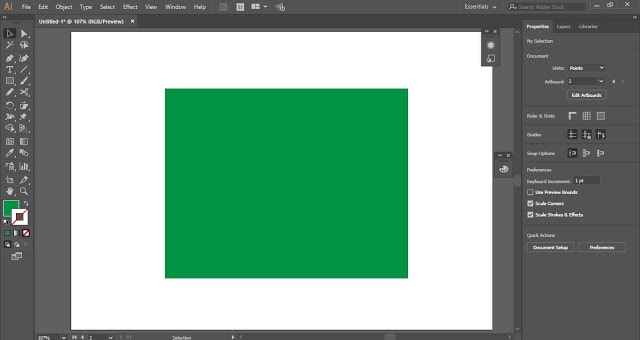 Select the rectangle and press
Ctrl + 2
to lock it so that it does not get selected while making the Grass Texture. This rectangle is the background for our texture.
Step 2
Again select the Rectangle Tool and draw a rectangle of size 484.694 X 2.041 pt. Fill this rectangle with color #006838.
Now select the new rectangle created and place it upon the first rectangle.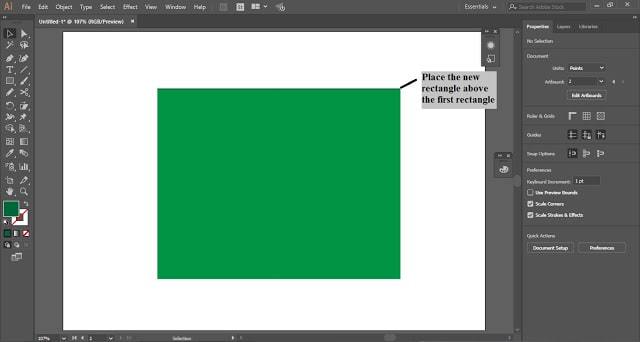 Step 3
Select the new rectangle and with the help of the Alt key create a duplicate copy of it. Place the duplicate copy of the rectangle next to the original copy as shown in the below image.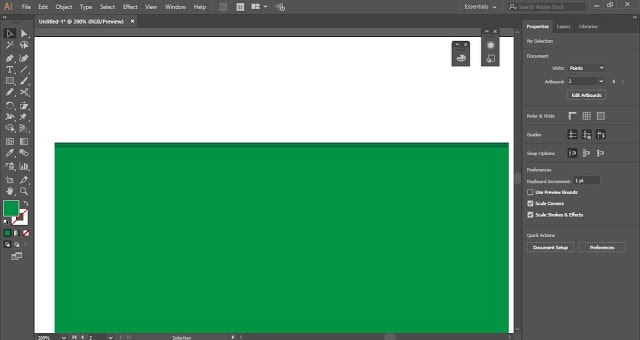 Now fill the whole of the below rectangle with the copies of the new rectangle.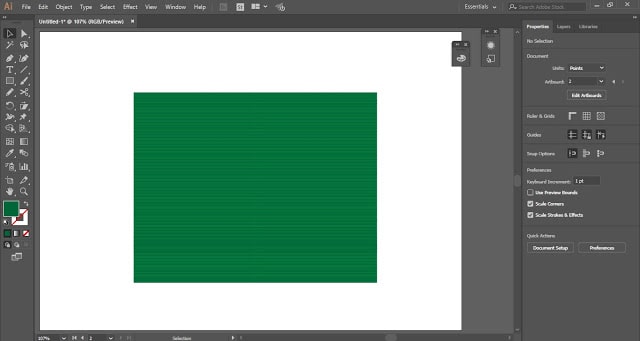 Step 4
Select all the thin rectangles and click on Effect in the Menu Bar. Place the cursor on Distort & Transform and select Roughen.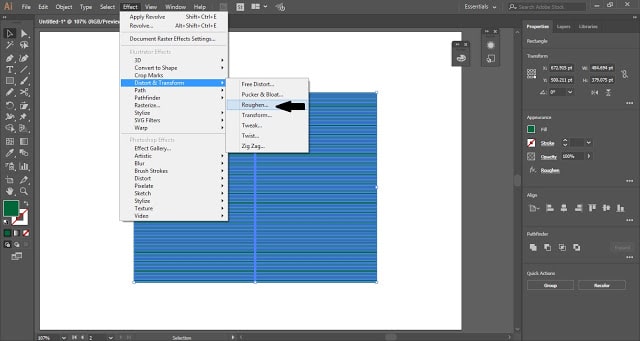 In the Roughen dialogue box, set the Size of the effect to 1% and Detail of the effect 100/in. The Points of the effect will be Corner.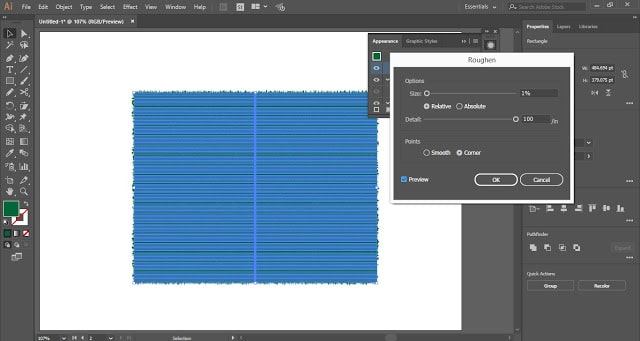 Check the Preview and Click OK.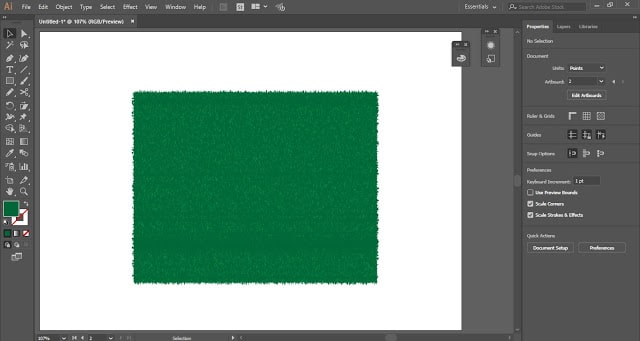 This is how you can make Green Texture in Adobe Illustrator. You can use this texture for typography, background, and printing, or in any other artwork.
Write your views in the comment section and share this Illustrator tutorial with others.