Pop Art Photo Effect
In this Photoshop Effect Tutorial, we will turn a portrait into a Pop Art Style photo. It is a fun tutorial in which you can convert any image into a late 1960s Pop Art Effect in Photoshop. Pop Art Effect colors make a photo stand out which makes it look more attractive.
We will use some filters, adjustment layers, and photoshop tools to create Pop Art Effect in Photoshop.
Select a Cool Portrait for creating the Pop Art Effect, and then follow the below-mentioned steps:
Step 1
Open an image in Photoshop as a new document.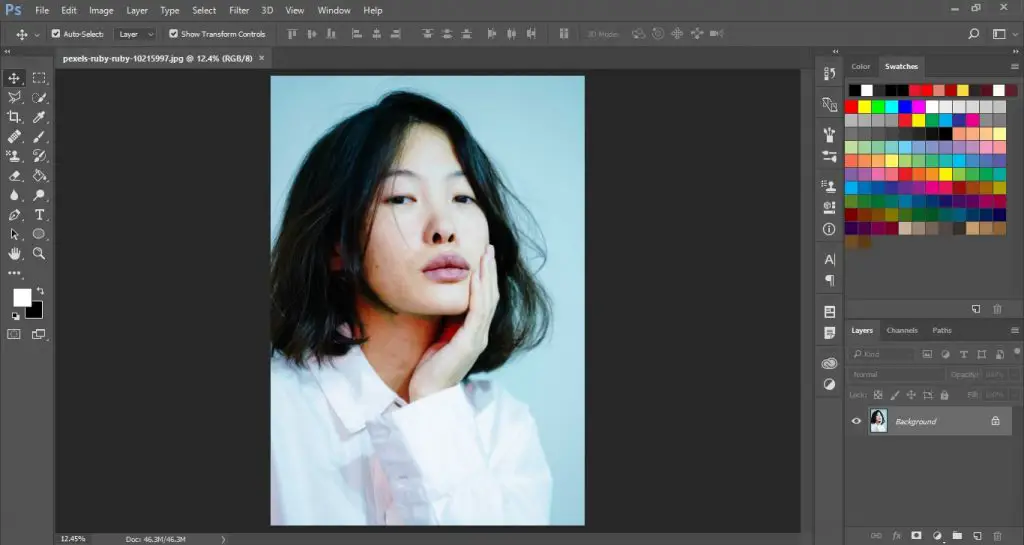 Step 2
Click on the Quick Selection Tool and make a selection of the model image.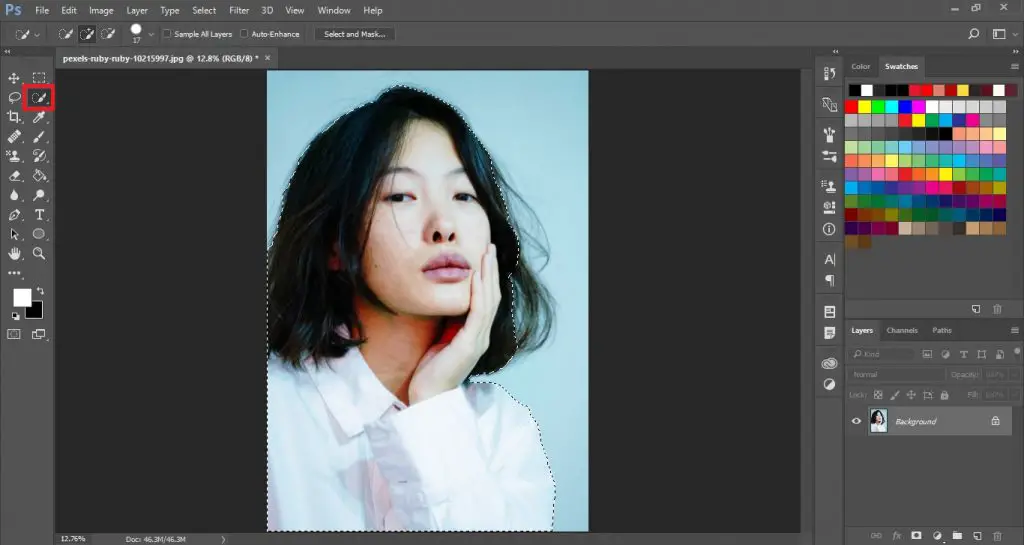 Now click on Add Vector Mask button in the Layers Panel to add a Layer Mask.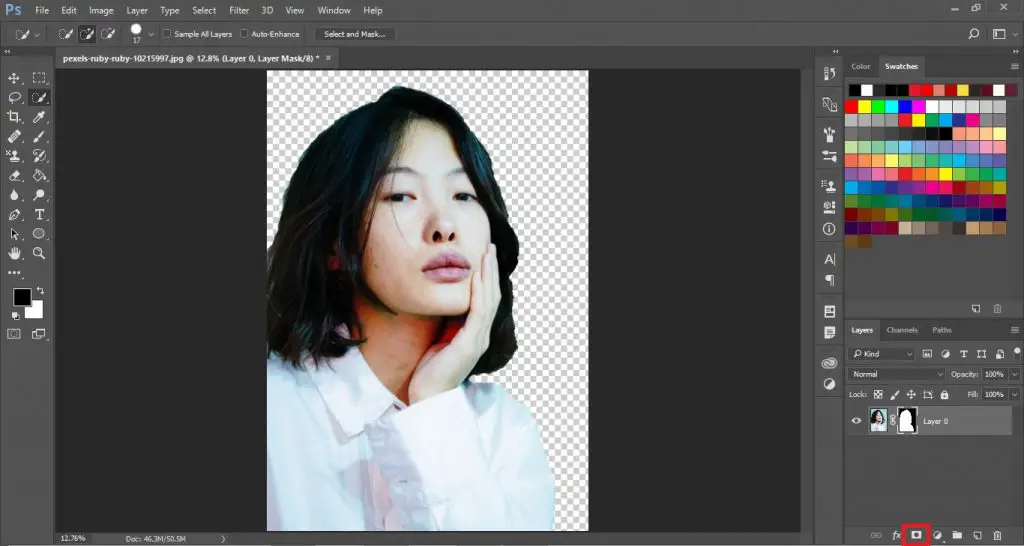 Click on the Select and Mask button in the Options Bar to refine the selection.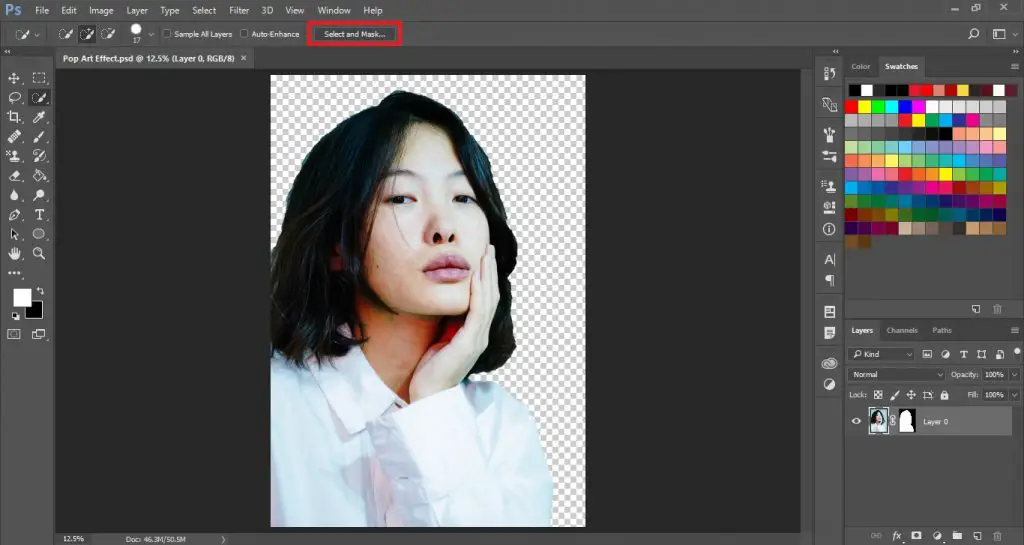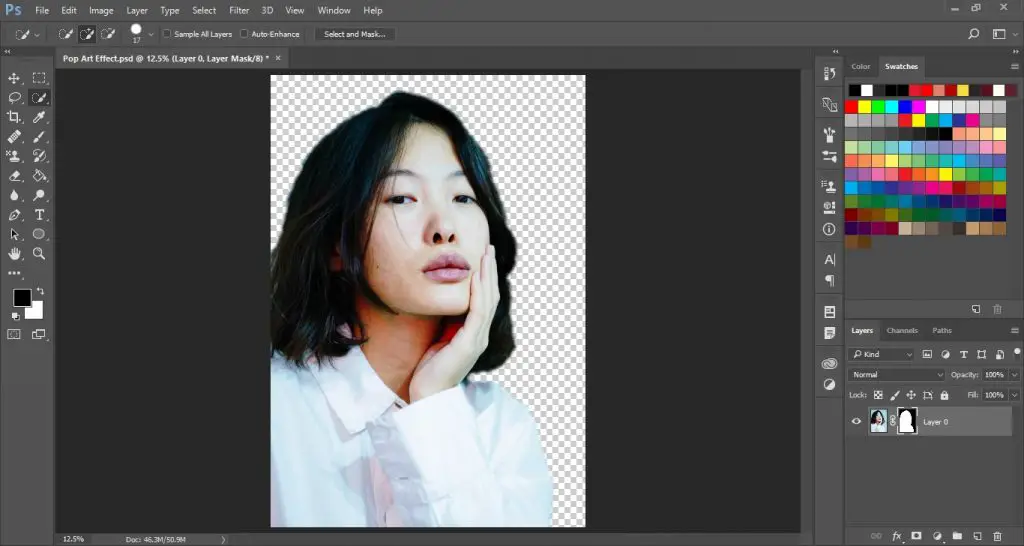 Step 3
Create a new layer below the original layer (Layer 0) and name it as Background Layer. Fill the Background Layer with White color. You can also fill it with any color of your choice.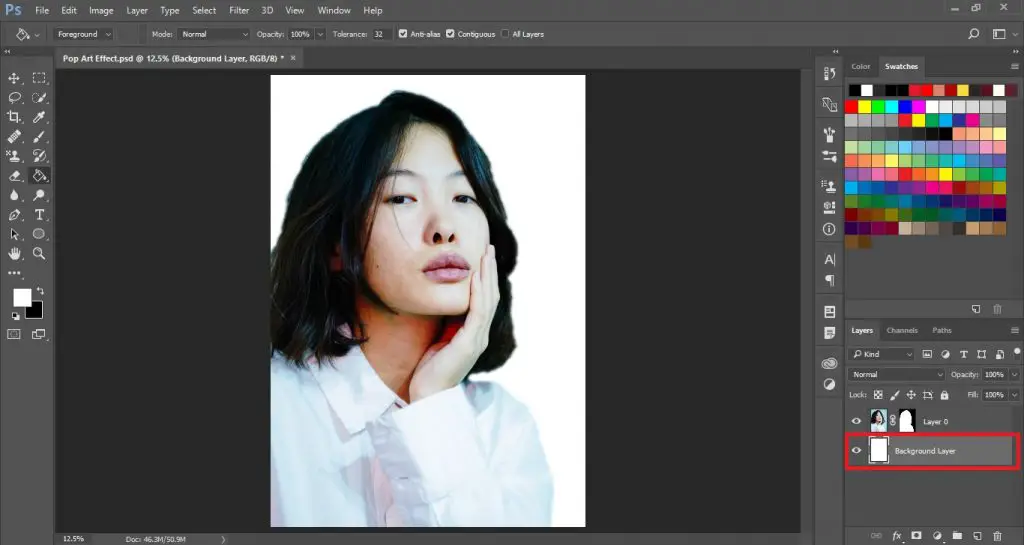 Step 4
Now select the original layer (Layer 0) and click on Create New Fill or Adjustment Layer. From the options list, select Black & White Adjustment Layer.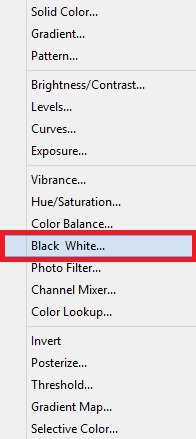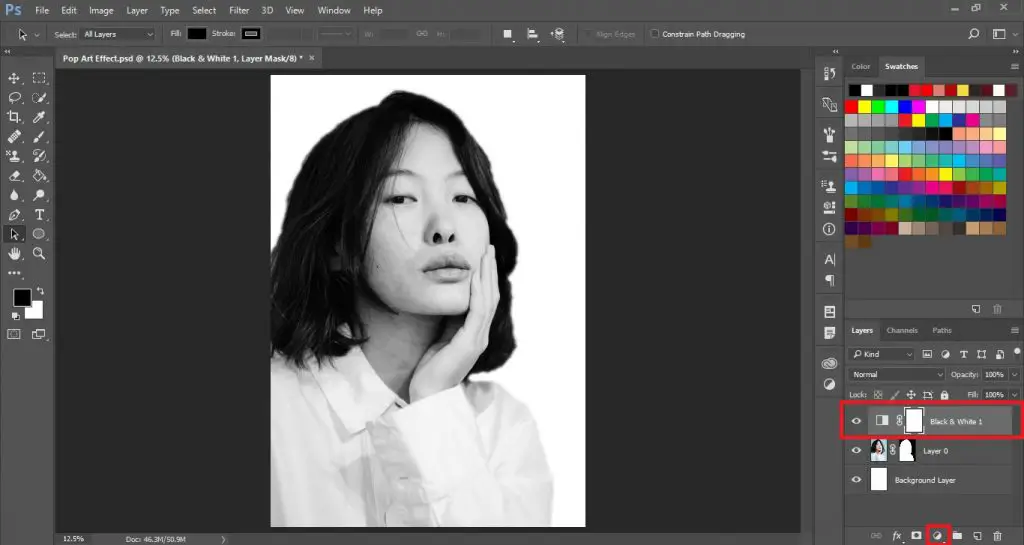 Step 5
Select all the three layers and Convert to Smart Object.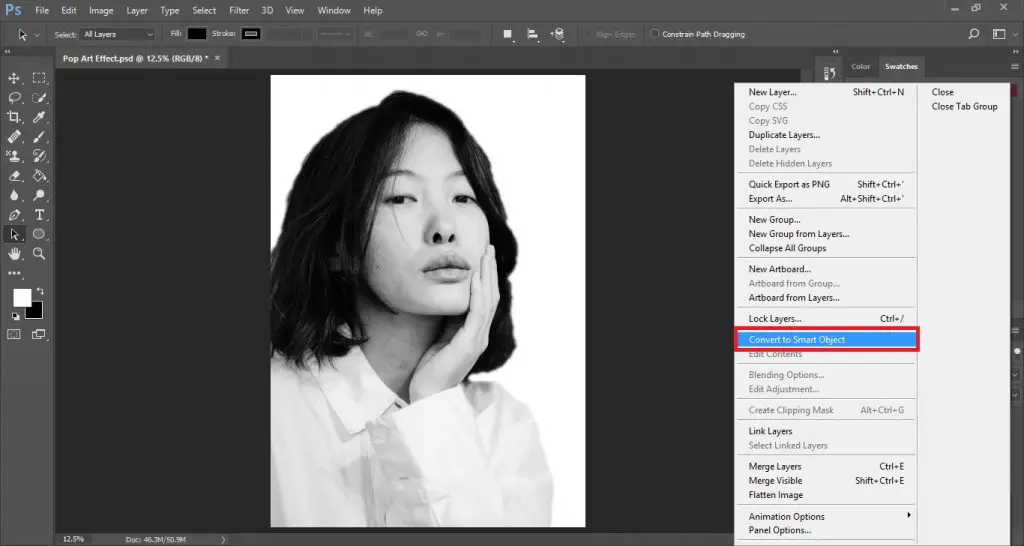 Step 6
Select Black as Foreground Color and go to Filter > Filter Gallery > Halftone Pattern. Select Pattern Type as Dot, reduce the Contrast to 0, and then set the Size of the Dot.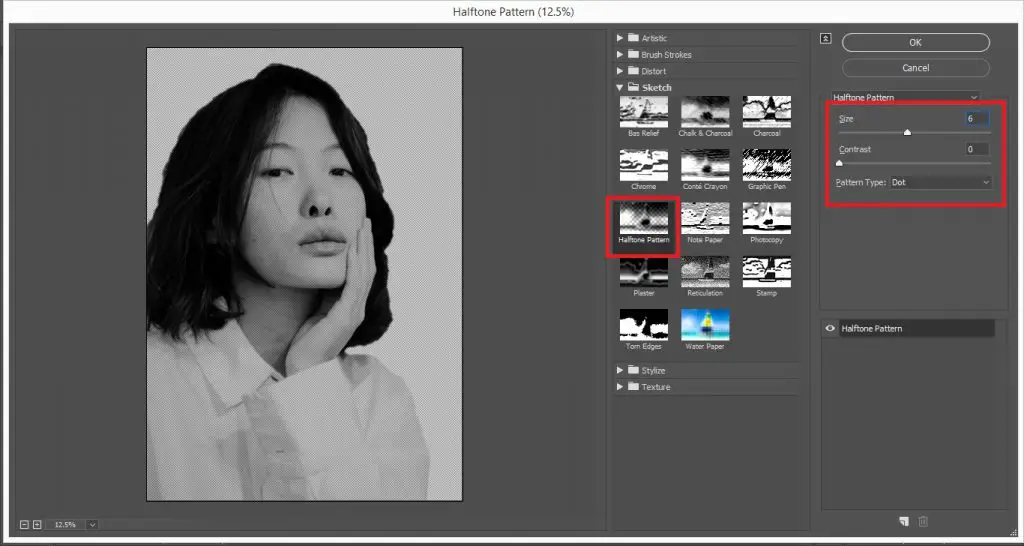 Click OK to apply the Halftone Pattern Filter.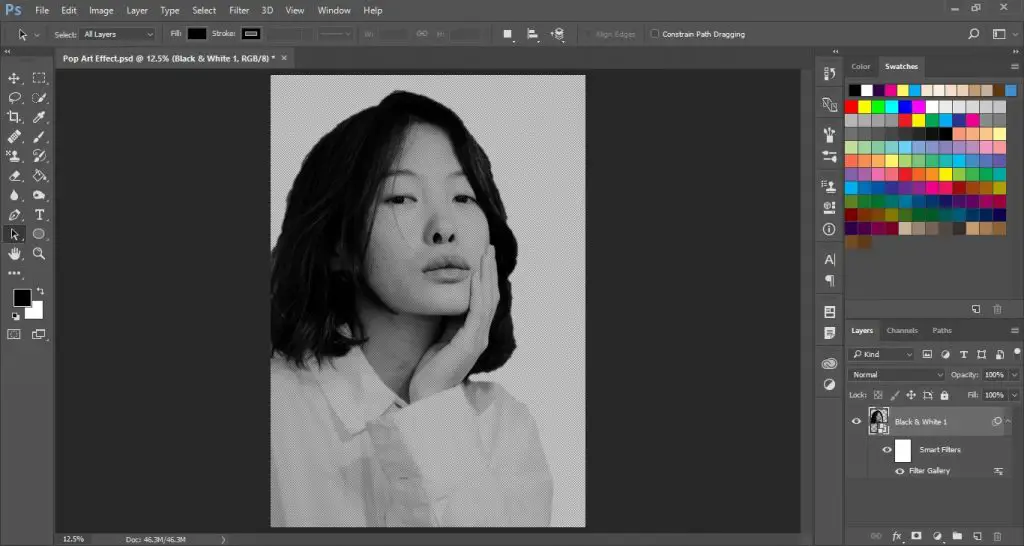 Step 7
Go to Filter > Sharpen > Smart Sharpen.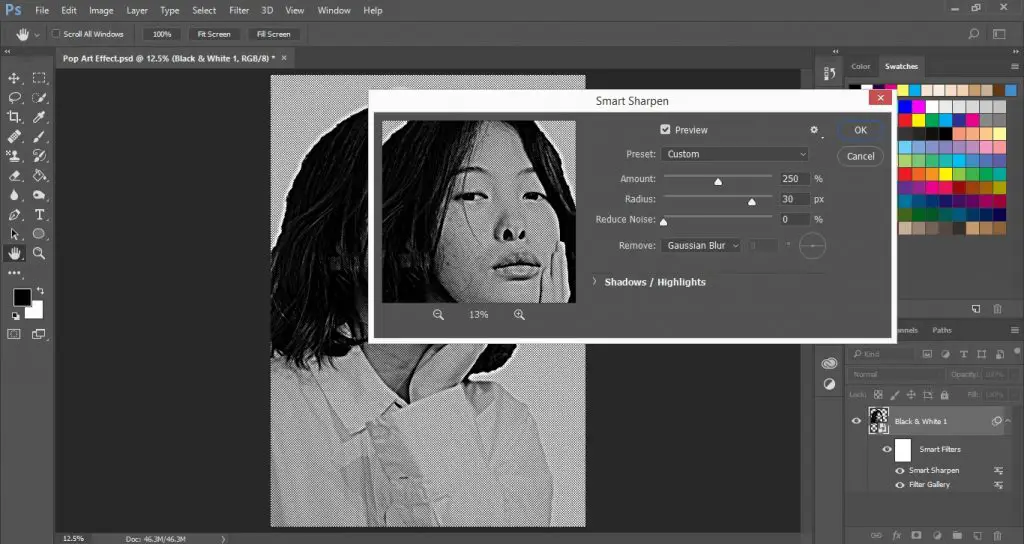 Click OK to apply the Smart Sharpen Filter.
Now change the blending mode to Linear Burn.
Step 8
Now create a new layer below the current layer and pick a foreground color. Using the Paint Bucket Tool fill the new layer with the selected foreground color.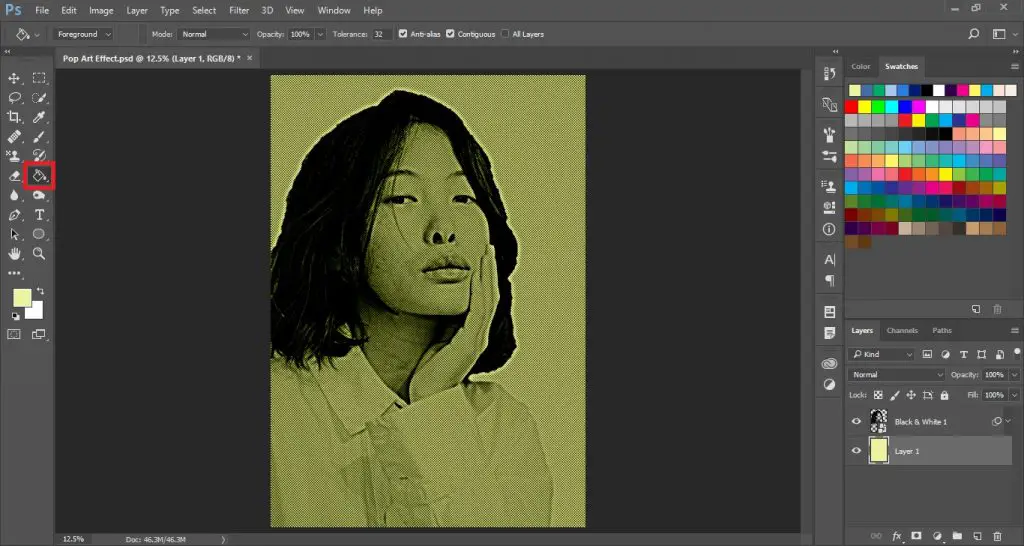 Step 9
Now select the Paint Brush Tool and change the Foreground Color. Then start painting over different areas of the model.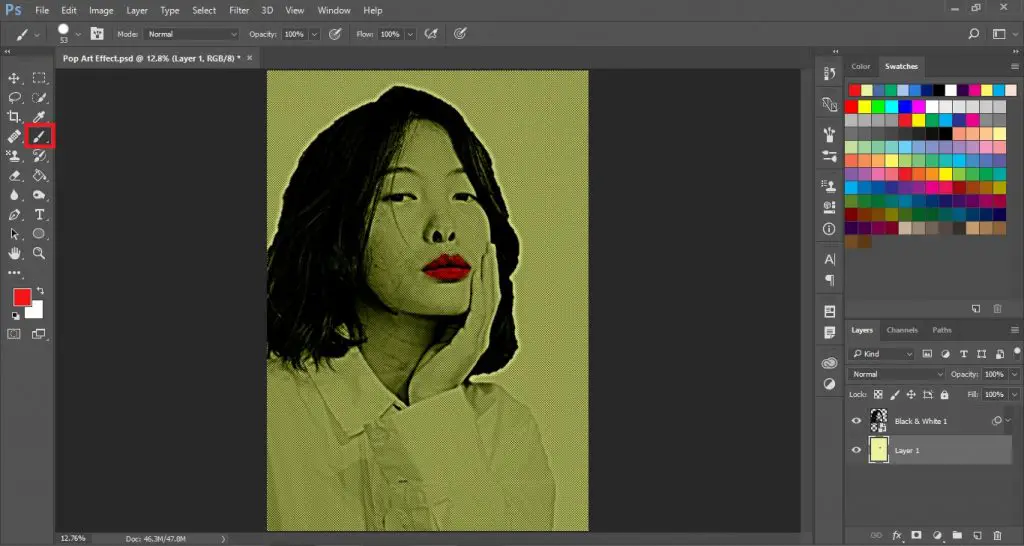 This is the fun way of creating Pop Art Effect in Photoshop.
Practice this Pop Art Photoshop Tutorial and create your own Pop Art Portrait.
Share this PhotoshopTutorial with others and also share your views in the comment section.