Create Dispersion Effect in Photoshop
In today's tutorial, you will learn to create the Dispersion Effect in Photoshop. This effect helps in creating a mesmerizing and dramatic effect. The effect is easy to create.
We will use an image and apply some filters to it. Then with the help of the Layer Mask and the Brush Tool, we will create the Dispersion Effect in Photoshop.
Let's begin with Photoshop Tutorial. Follow the below mentioned step-by-step process-
Step 1
Launch Adobe Photoshop and open the image as a new document.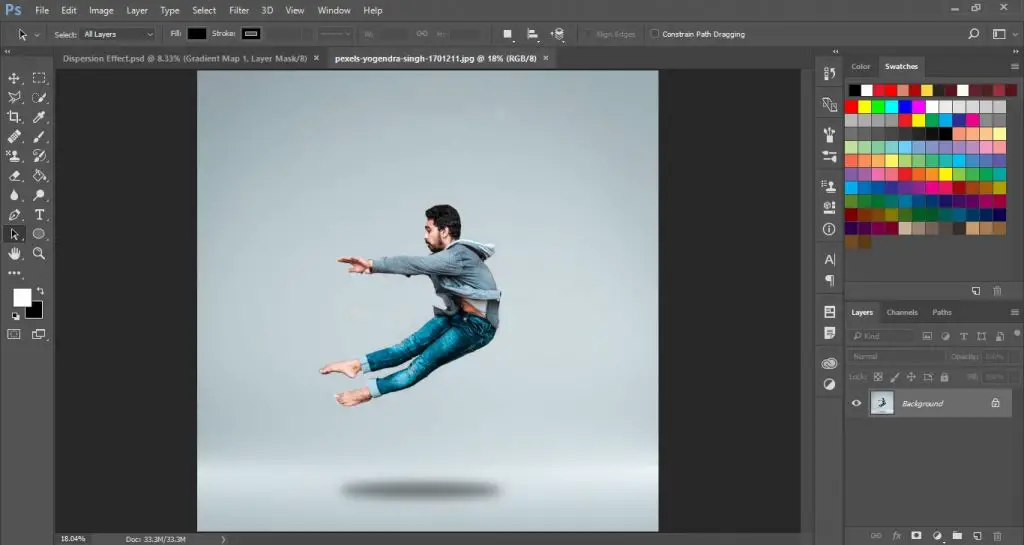 Step 2
Now we will remove the background from the image. Firstly, unlock the background layer. Secondly, select any Selection Tool and then select the background.
After making the selection, press Delete to remove the background. Press Ctrl + D to Deselect.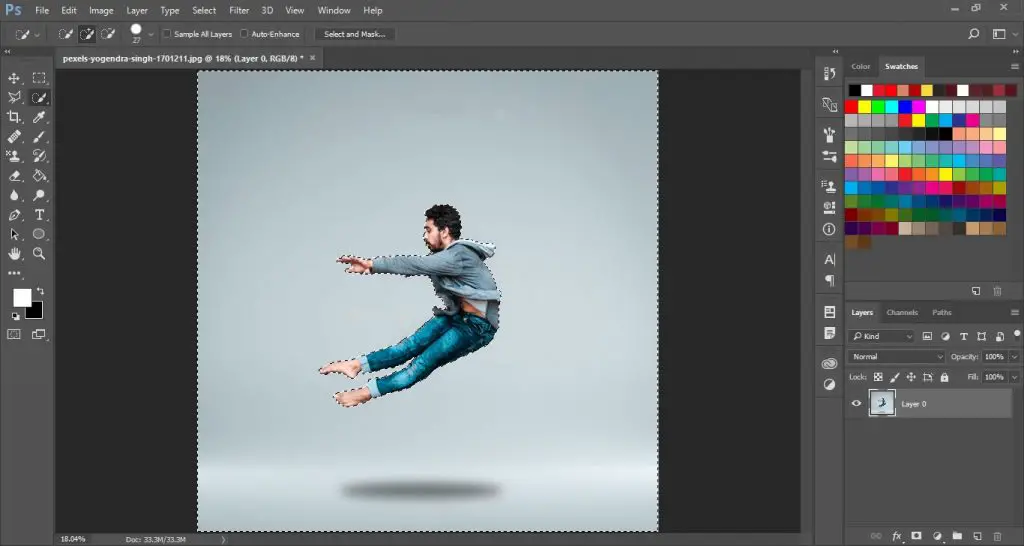 Step 3
Press Ctrl + J to create a duplicate copy of the layer.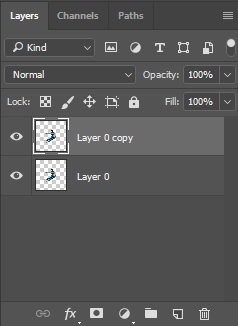 Now we will create a Solid Color adjustment layer for the background. Click on Create new fill or adjustment layer and select Solid Color. Then pick any color from the Color Picker dialogue box.
After creating the solid color layer, select the layer and drag it below Layer 0.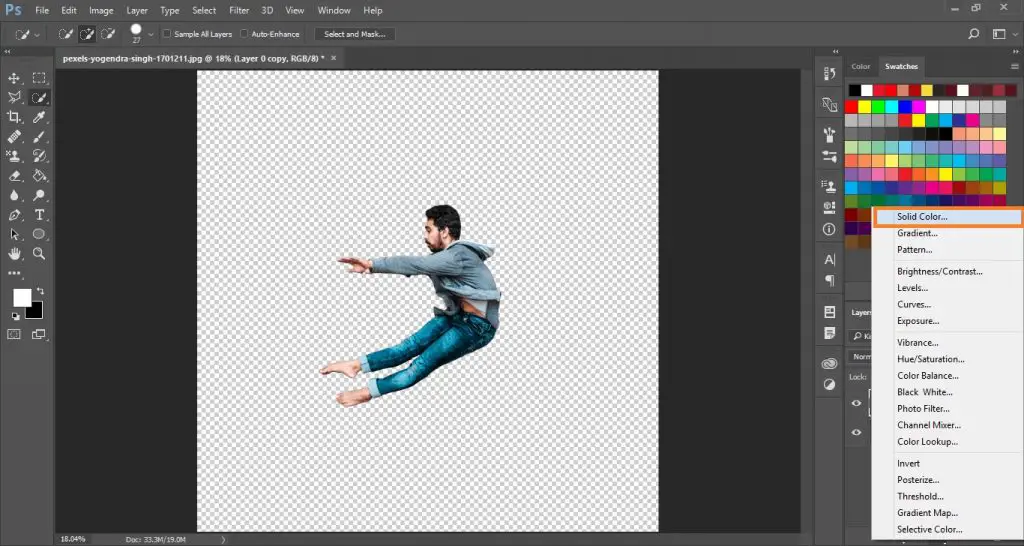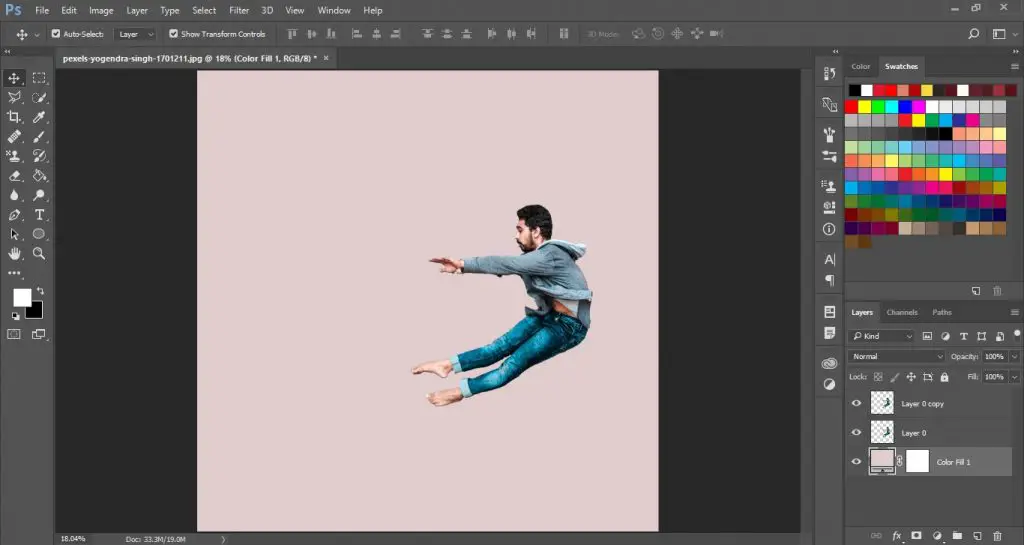 Step 4
With the help of the Transform Tool and Move Tool, I have resized the model image and changed its position.
Step 5
Select Layer 0 and then go to Filter > Liquify.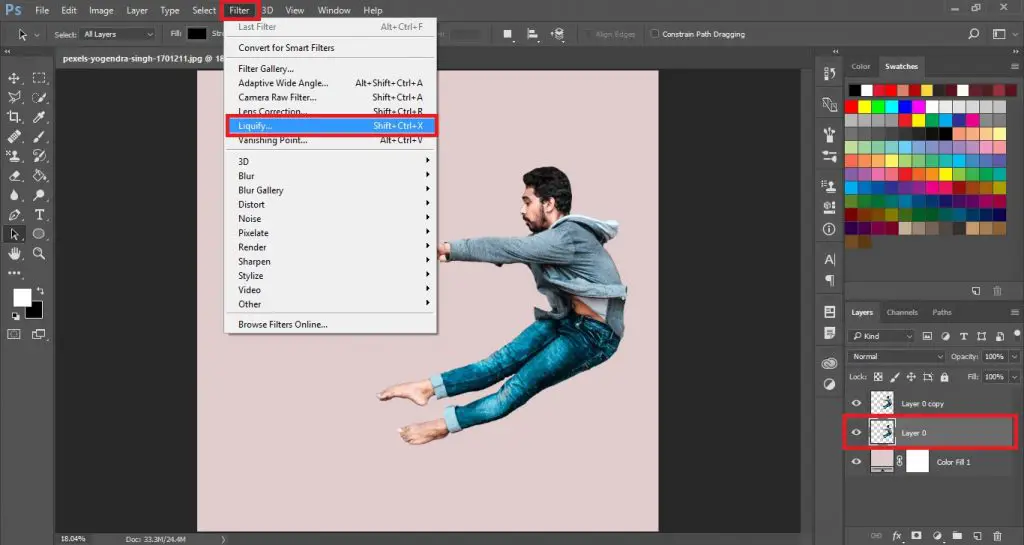 In the Liquify window, select the Forward Wrap Tool and then set the Brush Size. With the left-click, drag the cursor to liquify the model image part. We will liquify those parts where we want to create the Dispersion Effect.
Step 6
In this step, we will add the Layer Masks in both the image layers. Let Layer 0 be selected. Now press and hold the Alt key and click on Add Layer Mask. You will notice a black color thumbnail Layer Mask.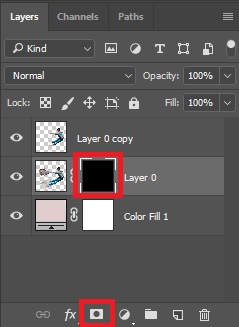 Next, we will add a Layer Mask to the Layer 0 copy. But, we will not press the Alt key as we want to add a White color layer mask. Select the Layer 0 copy and click on Add Layer Mask.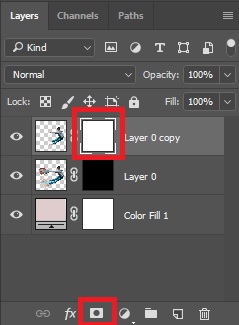 Step 7
Select the Layer 0 layer mask thumbnail and then select any Dispersion Effect Brush Tool. Change the Foreground Color to White and click on and around the image to reveal a few portions of the liquified image. You can change the brush type and size to create a nice effect.
Then select the Layer 0 copy layer mask and change the foreground color to Black. With the dispersion brush selected click on the model image to hide its parts.
You will not find the Dispersion Brushes in Photoshop. You can freely download sets of dispersion effect brushes from Brusheezy.
So, this is how you can create Dispersion Effect in Photoshop. Practice this Photoshop tutorial and share your views in the comment section. Also, share this tutorial with others.