3D Gritty Shadow Effect in Adobe Illustrator
Gritty means sandy, and today we will create 3D Gritty Shadow Effect in Adobe Illustrator. We will use the Type Tool, Blend Tool, Grain Effect, and a few other tools and effects in this tutorial.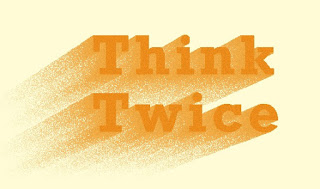 Launch Adobe Illustrator and create a new document. Now follow the below steps:
Step 1
Select the Type Tool and type the text on the artboard. Place the text in the center with the help of the Align Panel.
Step 2
Select the text and press Ctrl + C, to copy the text, and then press Ctrl + B to paste it in the back. Now drag the selected towards the left side.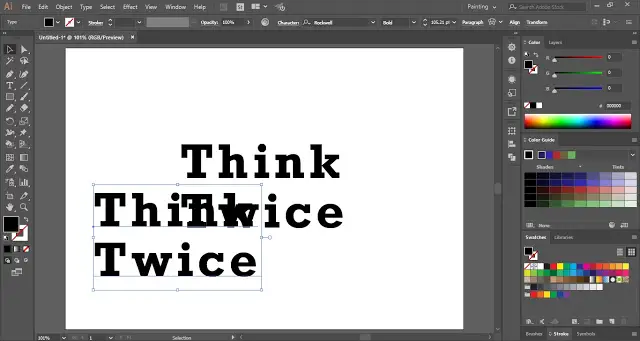 Now create one more copy of the text and keep it aside. We will use it in the last step.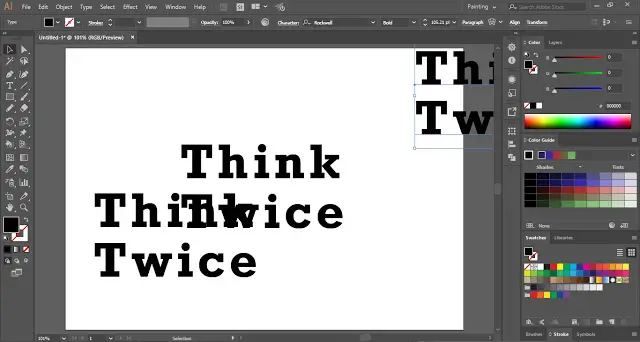 Step 3
Now select the text which we have copied and placed on the left side. Change the Fill color to # ffffff and reduce its Opacity to 0%.
Step 4
We will make a blend in this step.
Select the original text and the one filled with white color. Then press Alt + Ctrl + B to Make a Blend. Double-click on the Blend Tool in the Tool Panel to open the Blend Options dialogue box.
In that dialogue box, increase the Specified Steps to make a smooth blend, and then check the Preview and click OK.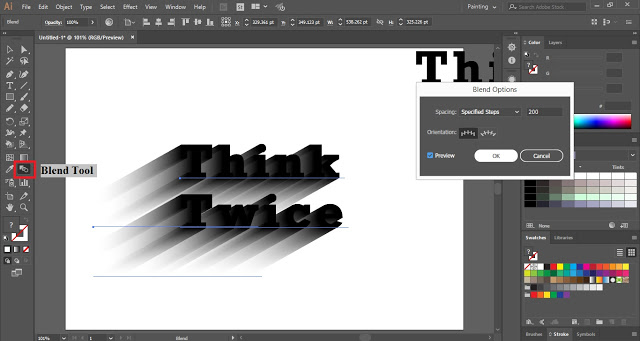 NOTE: You can select the lower layer of the blend and alter its size and position to change the blend effect.
Step 5
In this step, we will apply the Grain Effect to the blend and this will give our text a Gritty Shadow Effect.
Select the blend and click on Effect in the Menu Bar. Place the cursor on Texture and select Grain.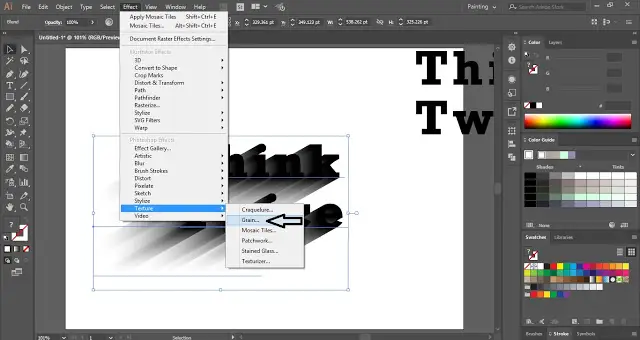 This will open a new window. In that, set the Grain Type as Stippled and then set the Grain Intensity as well as Contrast.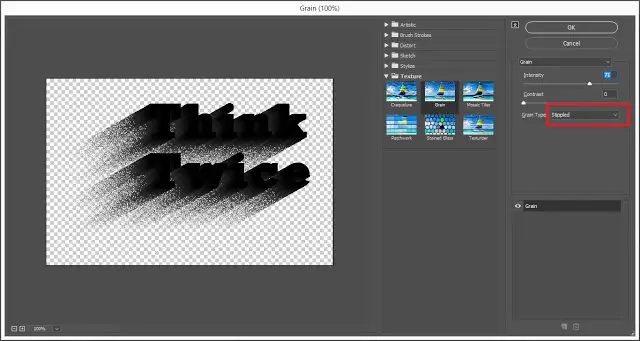 Click OK to apply the effect.
Step 6
In this step, we will change the original text color. Select the Rectangle Tool and draw a rectangle on the artboard (same size as the artboard). Fill the rectangle with any color of your choice and then press Shift + Ctrl + [ to move the rectangle to the back.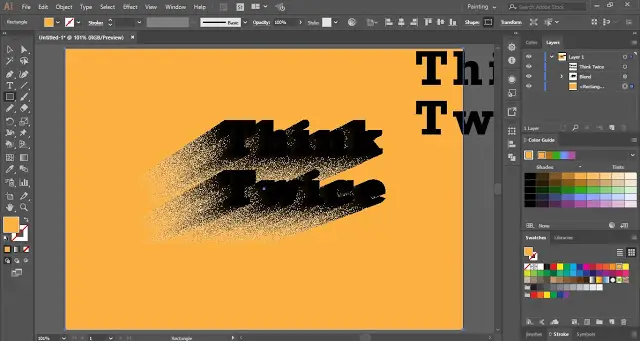 Now select the blend and the rectangle, then open the Transparency Panel (Shift + Ctrl + F10). In the Transparency Panel, click on Make Mask and then put a checkmark on Clip and Invert Mask.
Step 7
Now select the text, which we had kept aside, and change its color (a little darker shade as compared to the original text color). Then with the help of Align Panel, place the text at the center of the artboard. It will be placed exactly above the original text.
Apply Film Grain Effect to it.
Effect > Artistic >Film Grain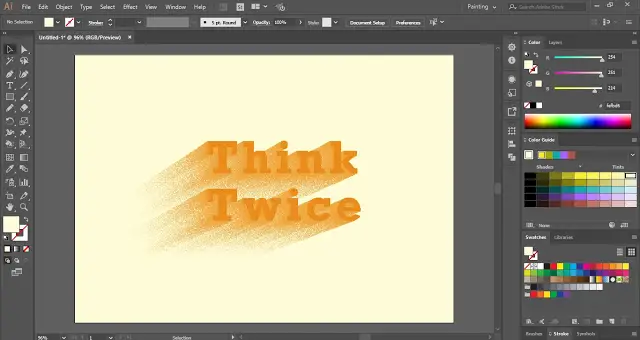 This is how you can create 3D Gritty Shadow Effect in Adobe Illustrator. Practice this tutorial and share your views in the comment section. Also, share this tutorial with others.
Also, See