Text Wrap in Adobe Illustrator
In
Adobe Illustrator
, we can create many unique artworks with the help of text and images. There are many tools in illustrator which helps in doing so.
With the help of the Text Wrap Tool, we can wrap text in illustrator, inside and around the shape, object, image, or artwork created in the illustrator.
Step 1
Start with launching Adobe Illustrator, and creating a new document. Now, go to File in the Menu Bar and click on Place to browse and add the image around which you want to wrap the text.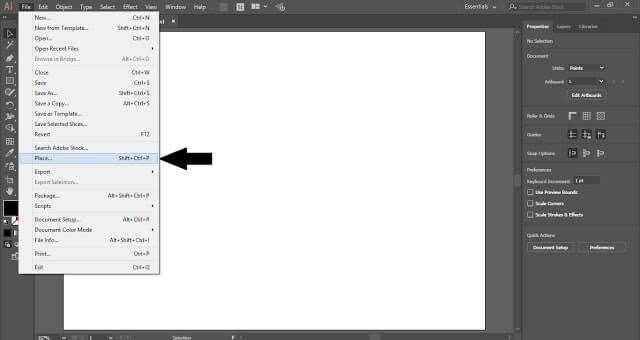 Select the image you want to place and put a checkmark on Link. After placing the image we will create a Clipping Mask as we want to create an effect of Text Wrap around the image which won't appear with a square or rectangle-shaped image.
Select the Pen Tool and draw the outline of the image and then make a Clipping Mask.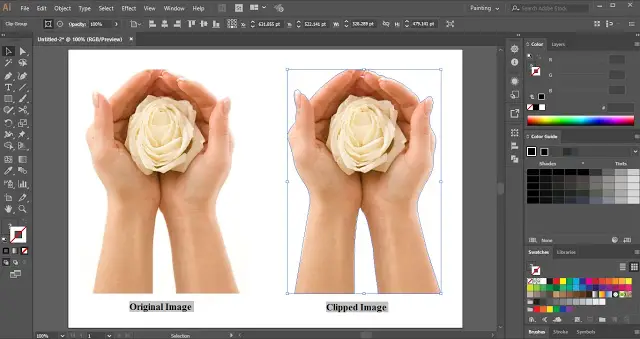 Step 2
If you want you can type a heading with the help of Type Tool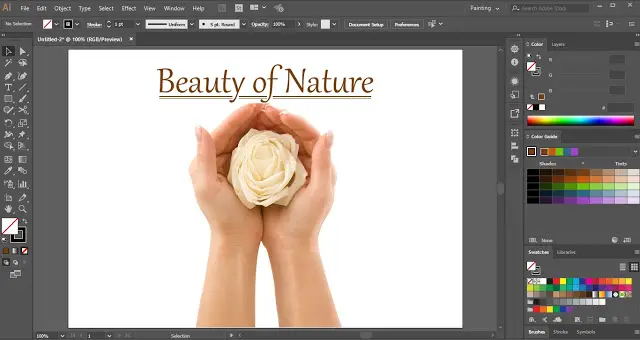 Again, select the Type Tool and click on the artboard and drag to create a paragraph text.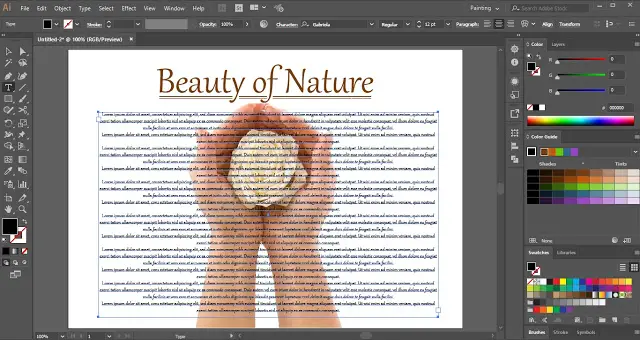 Now, it's time to select the text; which you want to wrap around the image. You can take the text either from a website or from a word document. Copy and Paste the text in the paragraph text box.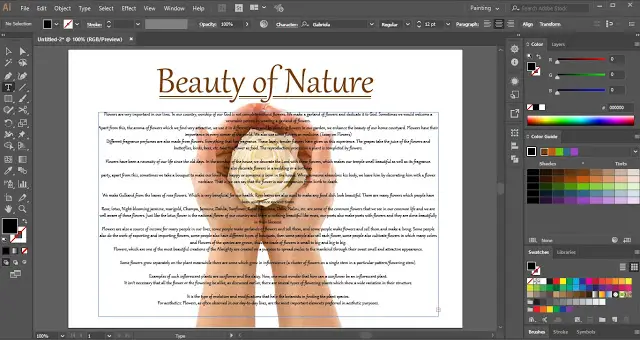 You can change the font type and size of the text in the Character Panel. Now select your text and click on Type in the Menu Bar and select Area Type Options.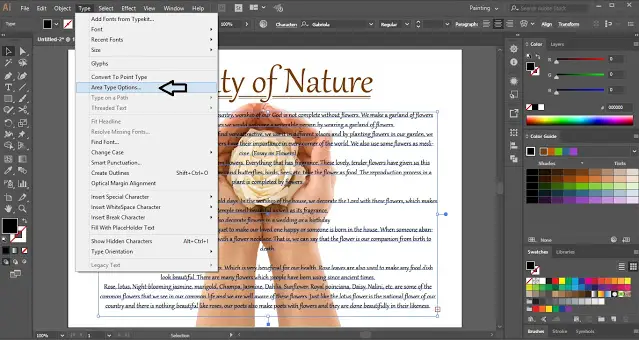 Area Type Options dialogue box will appear on the artboard. In that dialogue box select the number of columns and rows in which you want to divide your text. I have selected the number of columns as 2 and the number of rows as 1.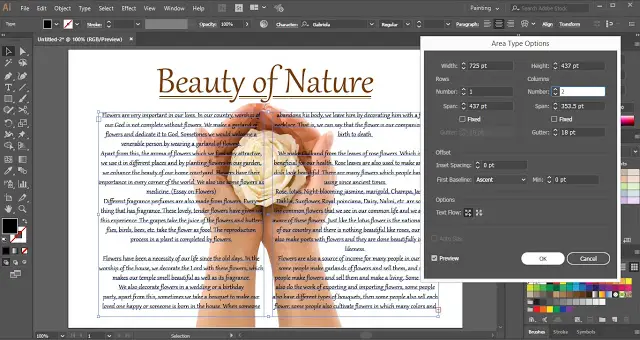 Step 3
This is the final step in which we will wrap with the help of the Wrap Tool.
Select the Pen Tool and draw an outline around the image. The text will be wrapped around in the shape of that outline.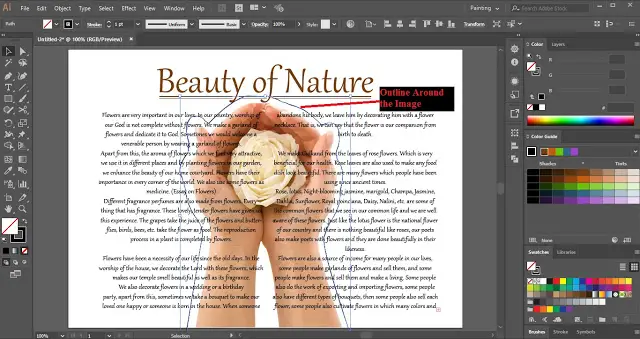 Select the outline, and the text and click on Object in the Menu Bar. Place the cursor on Text Wrap and select Make.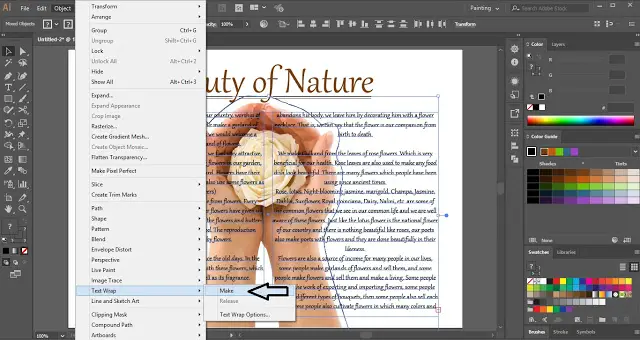 The text will get wrapped around the image. In case the text gets wrapped inside the image then go to Text Wrap Option and unchecked Invert Wrap. Then again make a Text Wrap.
Practice this tutorial and share your views in the comment section. Also, share this adobe illustrator tutorial with others.
Do you really want to learn illustrator and Photoshop? Buy The Best books on Adobe and learn more.