Create a Bowl with the help of 3D effect in Adobe Illustrator
In today's adobe illustrator tutorial, we will not draw a bowl rather we will create a 3D Bowl. You might be thinking about what is so new in creating a bowl and why not just simply drawing a bowl.
Drawing a bowl in illustrator means the use of many tools, which will consume your time, and you might end up with a not-so-perfect shape.
Creating a bowl in Adobe Illustrator with the help of 3D effects
 will
hardly take a minute. I am sure you are going to love this method and will definitely switch-over it, instead of drawing.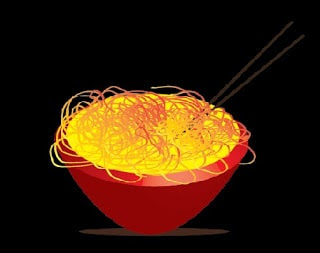 Step 1
To create a bowl, you have to first create a new document. Now select the Pen Tool and draw a small curve shape. You can see this in the below image.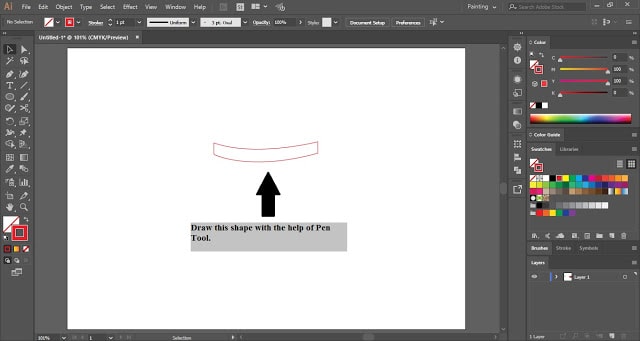 In the above image, the shape drawn has no Fill color.
You can change the stroke color with the color of your choice.
Step 2
In this step, we will use the 3D effect to create a bowl.
Select the shape drawn in the above step. Then click on Effect in the Menu Bar. Place the cursor on 3D and select Revolve.
When you will select Revolve, the 3D Revolve Options dialogue box will appear. Put a checkmark on Preview.
Step 3
At first, your shape will look like a flat circle. But, we have to create a bowl so we will revolve the shape.
You will see a 3D square in the 3D Revolve Options Box. Revolve that 3D square manually to create your bow,l or you can enter values for different angles. I would prefer to revolve the 3D square manually.
Revolve the shape in a manner that the edges can be seen in the front. (See the below image).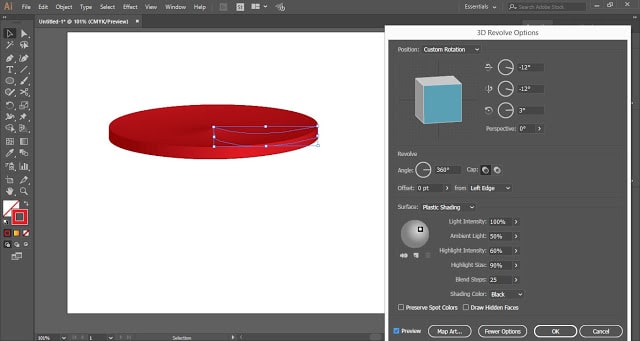 After revolving the shape, click OK.
Step 4
Now we will give a final touch to our bowl.
Select the 3D shape created, and you will see that the curved shape, which you have drawn at first, will get selected. Now rotate that shape to 45 degrees and your bowl will be created.
So this is the method by which you can create a bowl in a minute. You can change the color of the bowl by changing the color of the Stroke.
Draw some foodie items in the bowl to show your creativity.
Now practice this tutorial and write your views in the comment section. Also, share this tutorial with others.