Depth Illusion in Adobe Illustrator
Today's tutorial is about creating Depth Illusion in Adobe Illustrator. Creating this illusion effect just requires the skillful use of the Gradient Tool.
We will use Type Tool, 3D Rotate Effect, Pen Tool, Gradient Tool, Inner Glow Effect, and a few other tools and effects.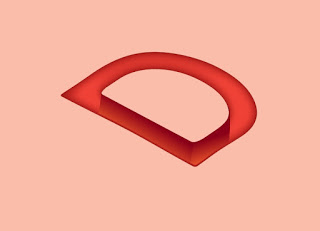 Let's start the tutorial by launching Adobe Illustrator and creating a new document. Now follow the below steps:
Step 1
Select the Type Tool from the Tool Panel and type the letter D. Then choose a bold font style for the letter and increase the font size also.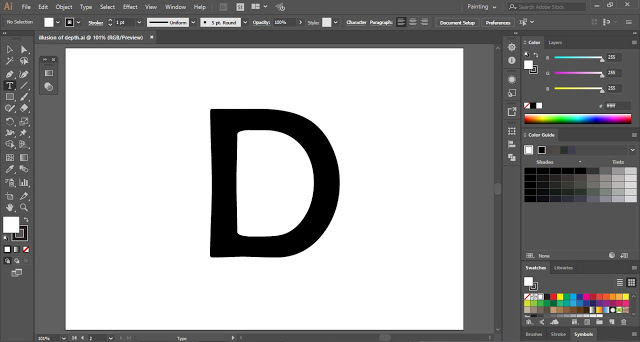 Step 2
Select the letter D and click on Effect in the Menu Bar. Place the cursor on 3D and then select Rotate.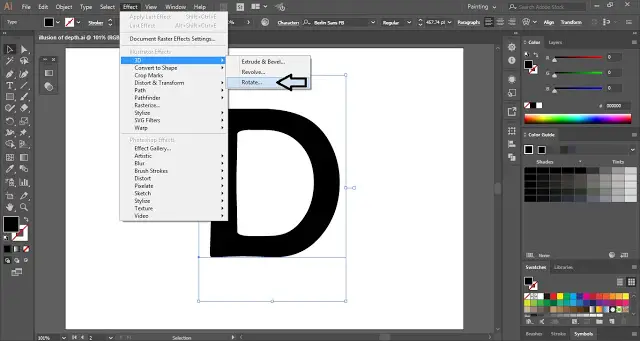 3D Rotate Options dialogue box will appear on the artboard. In that dialogue box, set the rotation value of the X-axis, Y-axis, and Z-axis as 410, -380and 340 respectively.
Put a checkmark on Preview to check the rotation and then click OK.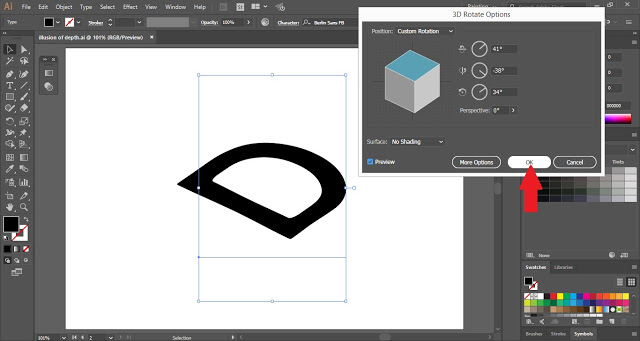 Step 3
Let the letter be selected and click on Object in the Menu Bar. Then click on Expand Appearance.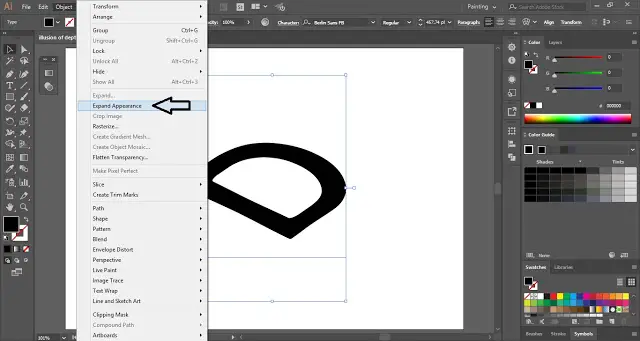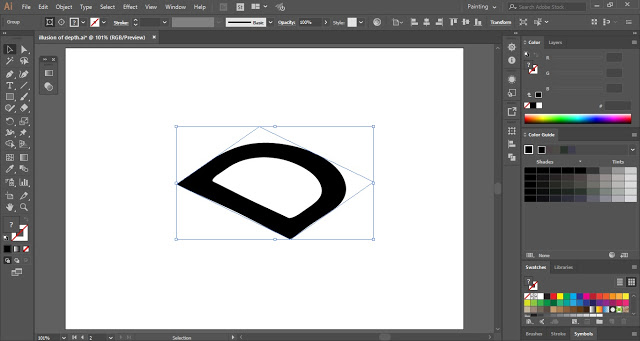 After expanding the letter it will form a group and we need to Ungroup it. So press Shift + Ctrl + G to ungroup the selection. When we will ungroup the selection it will change into a Clip Group. Press Alt + Ctrl + 7 to Release Clipping Mask.
Step 4
With the help of the Selection Tool, select the letter D and change its fill color to #ef4136.
To create the Depth Illusion Effect we will apply the Inner Glow Effect to the letter D.
Effect > Stylize > Inner Glow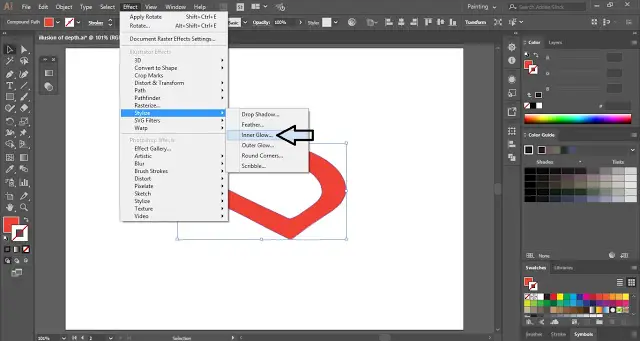 In the Inner Glow dialogue box, select a brighter shade of the original color for the glow. Then increase the Blurpoints and apply the glow at the Edges.
Check the Preview and click OK.
Step 5
Now select the Pen Tool from the Tool Panel and draw the paths as shown in the below image: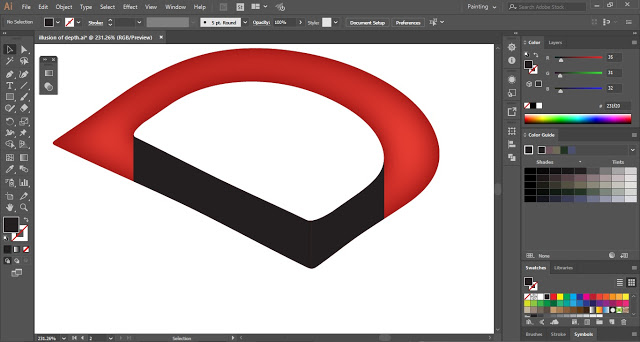 Fill these paths with a black and white gradient and then double click on the Gradient Tool to open the Gradient Panel.
Step 6
In the Gradient Panel, double click on the white gradient slider and change its color to #f15a29. Similarly, change the black gradient slider color to #8a0018. Then set the angle in such a way that the darker shade is on the top. This will create the Depth Illusion.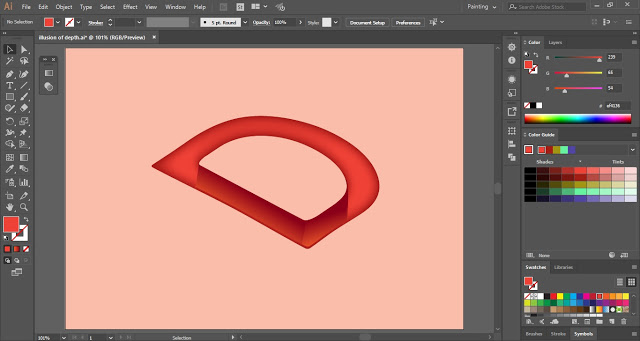 This is how you can create Depth Illusion in Adobe Illustrator. Now practice this tutorial and create your own Depth Illusion with other letters.
Share your views in the comment section and also share this tutorial with others.
Do you really want to learn illustrator and Photoshop? Buy The Best books on Adobe and learn more. 
Also, See