Honeycomb in Adobe Illustrator
In today's tutorial, we will see how Honeycomb Vector is drawn in Adobe Illustrator. Tools used in drawing Honeycomb in Adobe Illustrator are Polygon Tool and Blend Tool.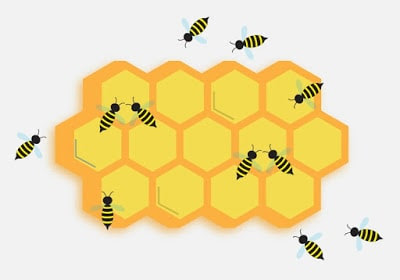 Step 1
Launch Adobe Illustrator and create a new document of size 841.89 X 595.28 pt. Now right-click on the Rectangle Tool and select the Polygon Tool from the drop-down list.
With the help of the Polygon Tool, draw a polygon of size 125.024 X 108.274 pt and rotate it to 270o. Now select the polygon and with help of the Alt key, create a duplicate copy of the selected polygon. You can even copy-paste the polygon.
In this way, create several duplicate copies of the polygon and arrange them in the way as shown in the below image.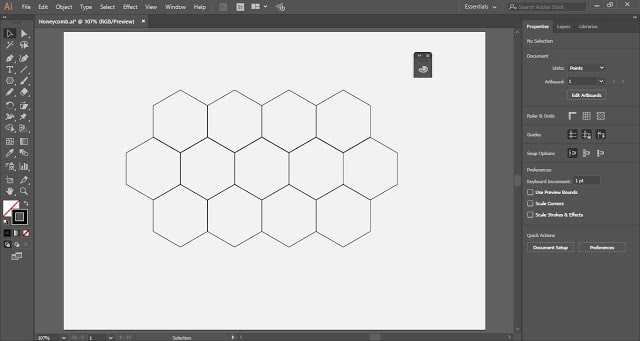 Select all the polygons and Group them.
Step 2
We will create one more copy of the grouped polygons and paste it at the back. To copy the grouped polygons, select them and hit Ctrl + C, and to paste them at the back, press Ctrl + B.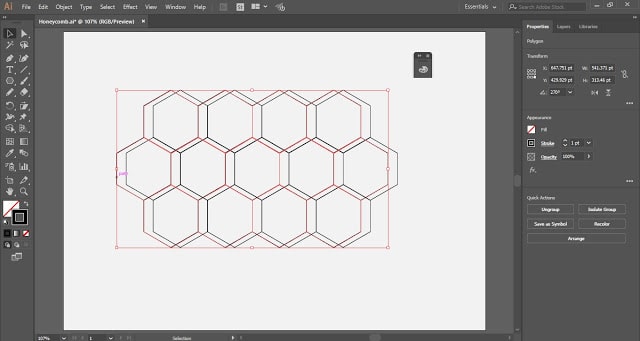 Now select both the grouped layers and click on Object in the Menu Bar. Place the cursor on Blend and select Make.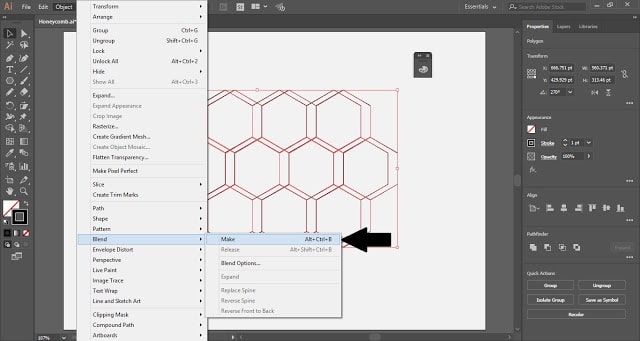 Double click on Blend Tool in the Tool Panel and increase the Specified Steps to 100.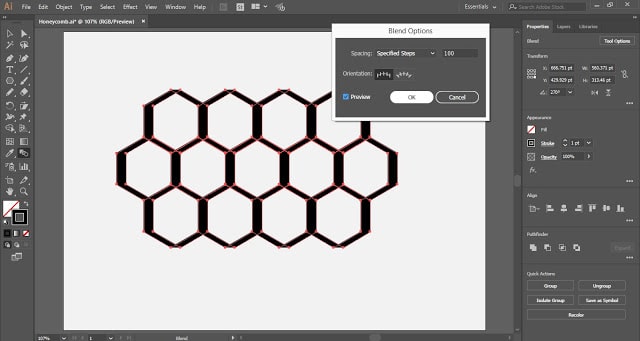 Step 3
In this step, we will fill color in our Honeycomb Vector in Adobe Illustrator.
Select the Honeycomb and fill it with the color code #f4dc50 and the color code for stroke is #fbb040. Set the stroke size to 13pt.
Our Honeycomb is ready. To add some creativity, draw honeybees and place them on and around the Honeycomb.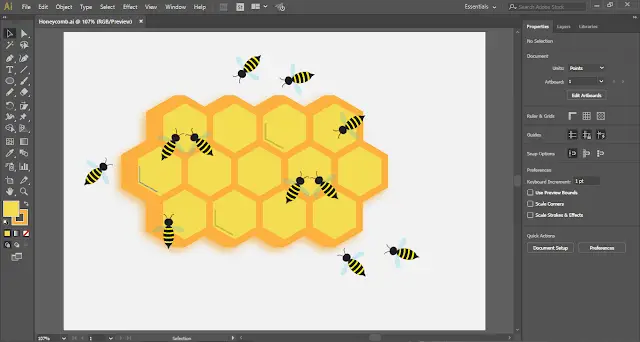 Share your views in the comment section and share this illustrator tutorial with others.