Layered Artwork in Adobe Illustrator
In today's tutorial, we will create a
Paper Cut Out Layer Art in Adobe Illustrator
. You can create multiple layers of an object or shape and create a
layered artwork
.
This
layered artwork
also helps in creating an
illusion effect
. This we will learn in the next tutorial.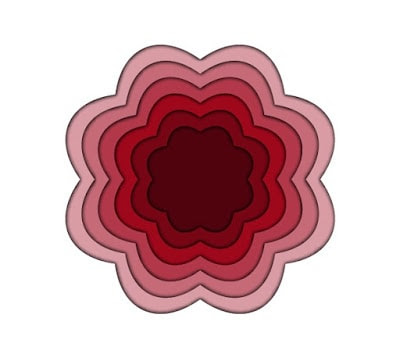 Step 1
We will start by creating a new document in Adobe Illustrator.
Now select the Pen Tool or the Pencil Tool from the Tool Panel. Then draw a shape of which you want to create Paper Cut Out Layer Art.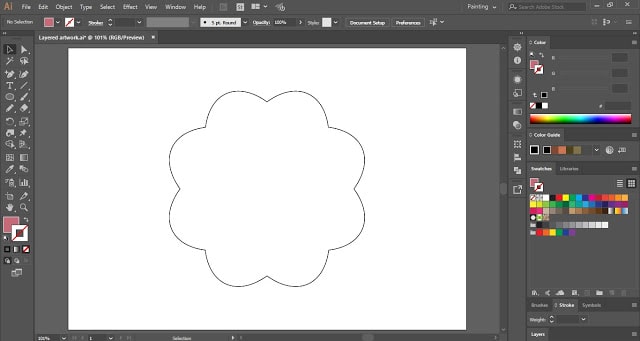 (I have created this shape with the help of the Ellipse Tool and Bloat effect. If you want to know the steps then write them in the comment section.)
Now select the shape and click on Object in the Menu Bar. Place the cursor on Path and click on Offset Path.
The Offset Path dialogue box will appear when you will click on Offset Path. In that dialogue box, enter the value of Offset.
If the shape which you have created is small in size then the value of Offset will be positive and if the size of the shape is large then enter a negative value in Offset.
I have set the Offset value as -25 pt.
You can put a checkmark on Preview to see the result.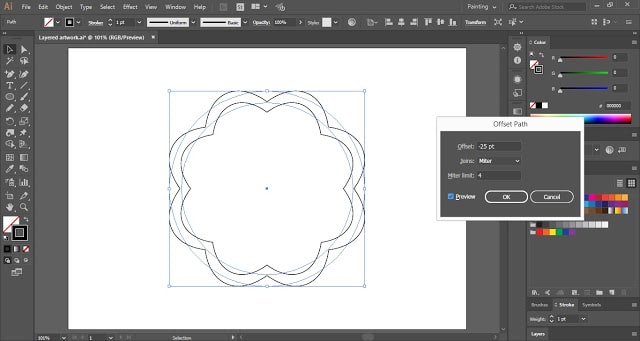 Step 2
In this step, we will create more layers similarly as we have created in Step 1.
Select the inner layer, created with the help of Offset Path, and again go to the Menu Bar and click on Object. Place the cursor on Path and select Offset Path.
If you want to have similar gaps between the layers then enter the same value of Offset which you had entered earlier.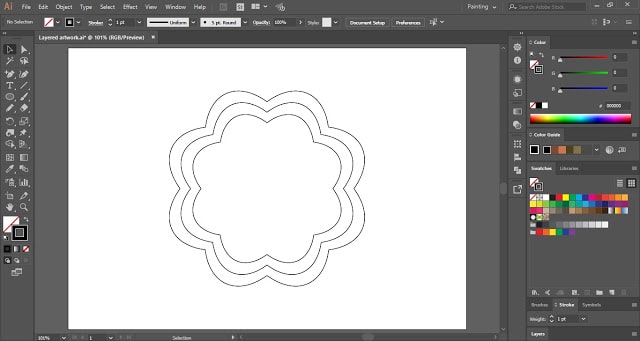 Object > Path > Offset Path
Repeat the above process as many times as much layer you want to create.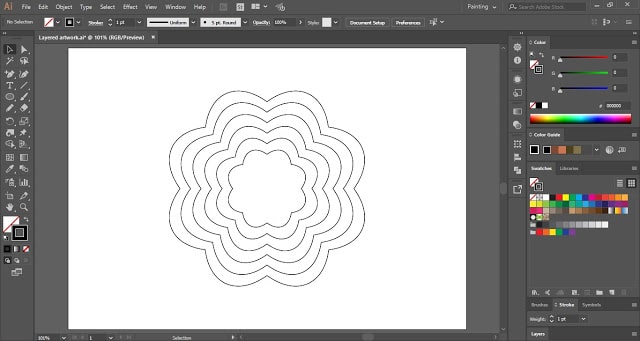 Step 3
In this step, we will fill colors in the layers.
After creating the layers, we will color them.
While filling colors in the layers, we have to keep one thing in mind that the innermost layer will have a dark color filling and the shade of the color will become lighter in each layer.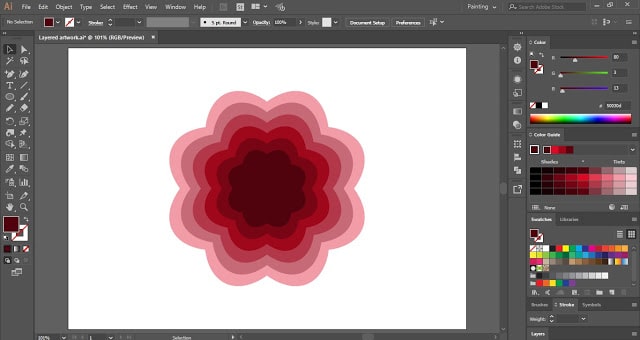 Color Guide will be useful in selecting the shades for the layers.
Step 4
We have created the layers and filled colors in them but still, the artwork is missing something.?
It is missing the effect, which will make it look like a Layered Artwork.
We will use the Inner Glow Effect.
Select the whole artwork by pressing Ctrl + A. Then click on Effect in the Menu Bar. Place the cursor on Stylize and select Inner Glow.
In the Inner Glow dialogue box, you can change the color of the glow and other settings if required. After that, click on OK to apply the effect.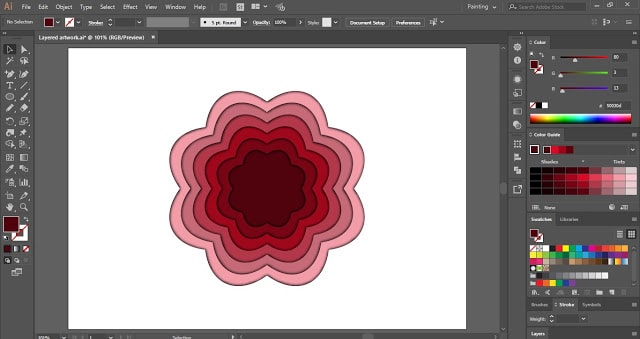 So these are easy steps with the help of which you can create Layered Artwork in Adobe Illustrator.
In the next tutorial, we will go a step further in this process to create an illusion effect.
Practice this Illustrator tutorial and write your views in the comment section. Also, share this tutorial with others.