X-ray Effect in Adobe Illustrator
Today we are going to create a new effect in Adobe Illustrator; i.e.; X-ray Effect. We will create this effect with the help of the Pencil Tool and Blend Tool.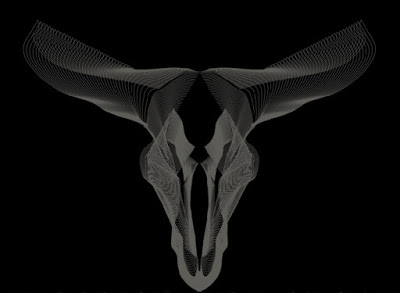 X-ray report shows the bones and for our tutorial, we will first have to search for an image. The image which I have selected is an image of an animal skull.
After finalizing the image, launch your Adobe Illustrator and create a new document. Now follow the steps given below-
Step 1
If you want to have a perfect outline of the skull you can place the image on the artboard. Otherwise, you can also draw the outline on your own. To make it quite easier for you to understand I have placed the image on the artboard.
You can place the image on the artboard by clicking on File in the Menu Bar and then select Place. Then browse the image which you want to add and select it. Put a checkmark on Link, click on Place and then click on the artboard and your image will be added to the artboard.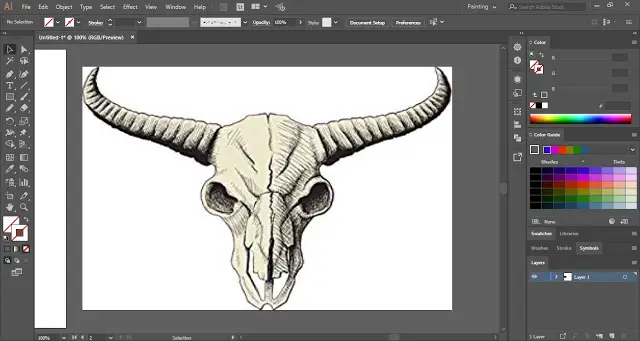 Select the Pencil Tool and start drawing the outline strokes of the animal skull. As the skull is horizontally symmetrical, we will draw one part and then will copy-paste the other part.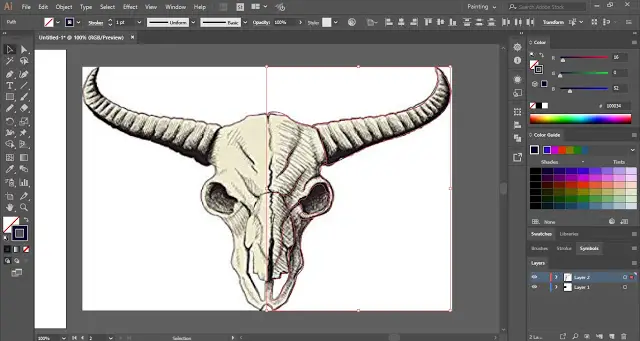 Select the strokes drawn with help of the Pencil Tool and drag them on the artboard.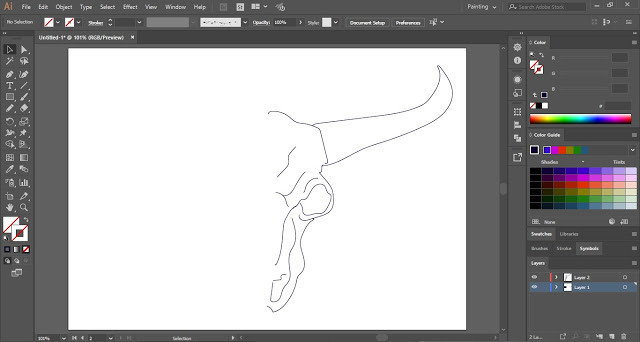 Select all the strokes and change the stroke color to #5d5c57. Let the strokes be selected and click on Object in the Menu Bar. Place the cursor on Blend and select Make.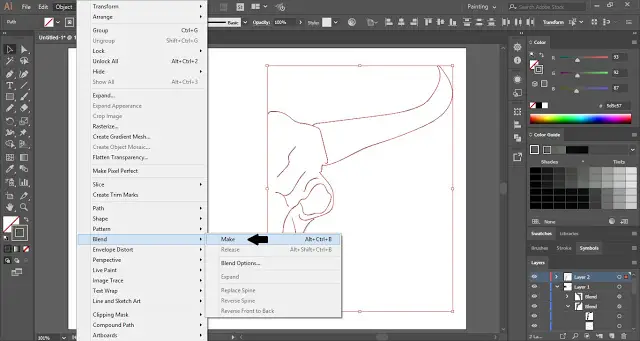 Now double click on the Blend Tool in the Tool Panel. Blend Options dialogue box will appear on the artboard. In that dialogue box, select Specified Steps in Spacing and set the number accordingly.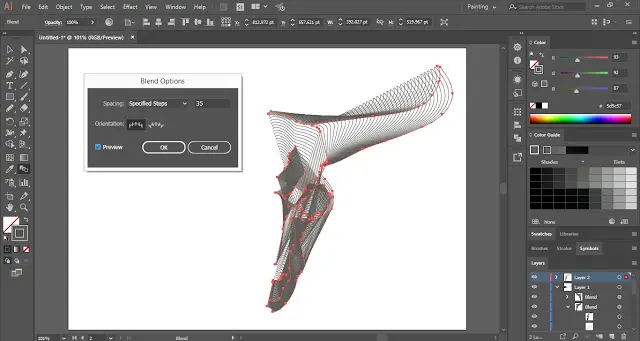 Check the Preview and click OK.
One part of the effect is ready. Select it and copy-paste it on the other side to complete the X-ray effect. Also, create a black color background.
This is how you can create X-ray Effect in Adobe Illustrator. Practice this tutorial with another skull and share your views in the comment section. Also, share this tutorial with others.