Dripping Paint Photo Effect in Photoshop
Today, we will create an amazing creative photo effect in this Photoshop Tutorial. The creative effect in this tutorial is the Dripping Photo Effect in Photoshop.
We will use a model image, dripping image (PNG), Gradient Layer, Layer Mask, and Brush Tool to create this Dripping Paint Photo Effect in Photoshop.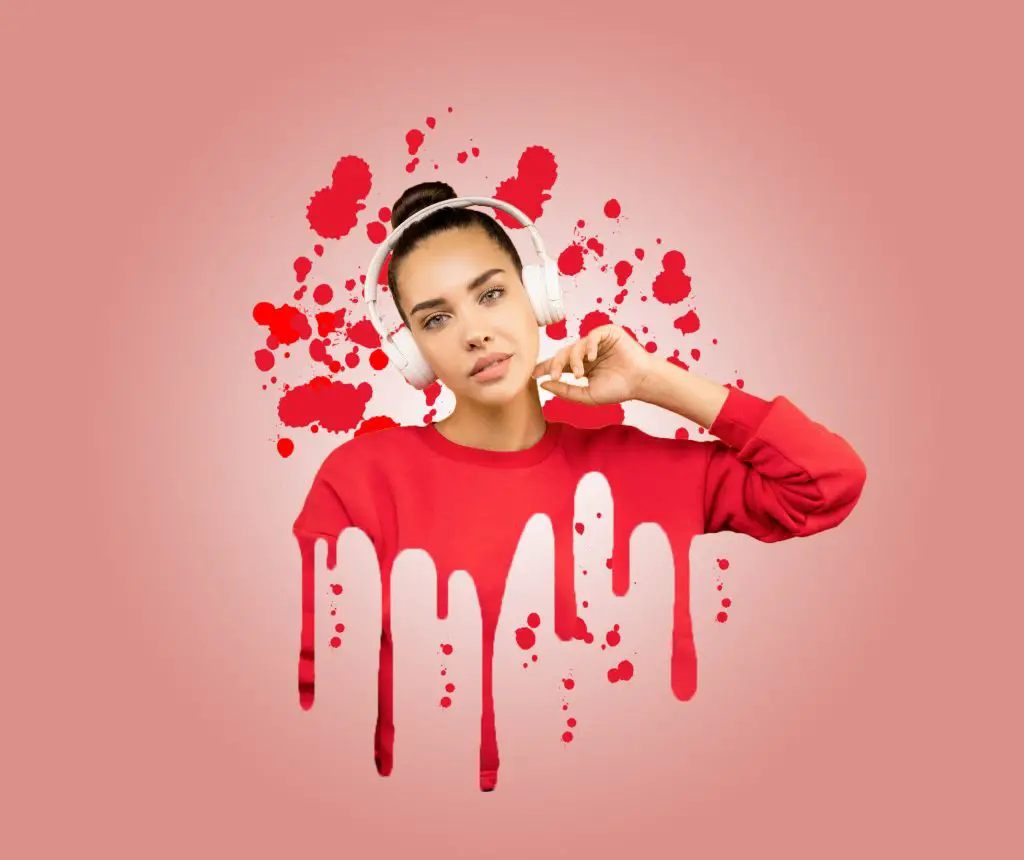 Launch Adobe Photoshop and follow the below mentioned steps to create Dripping Photo Effect–
Step 1
At first, create a new blank document in Photoshop.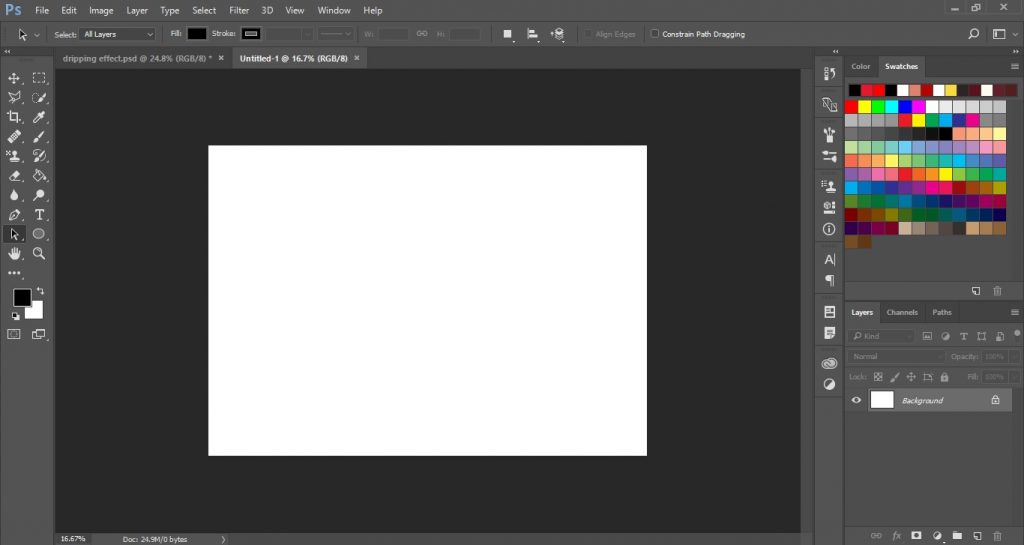 Step 2
Click on Create New Fill or Adjustmnet Layer in the Layers Panel and select Gradient from the option list.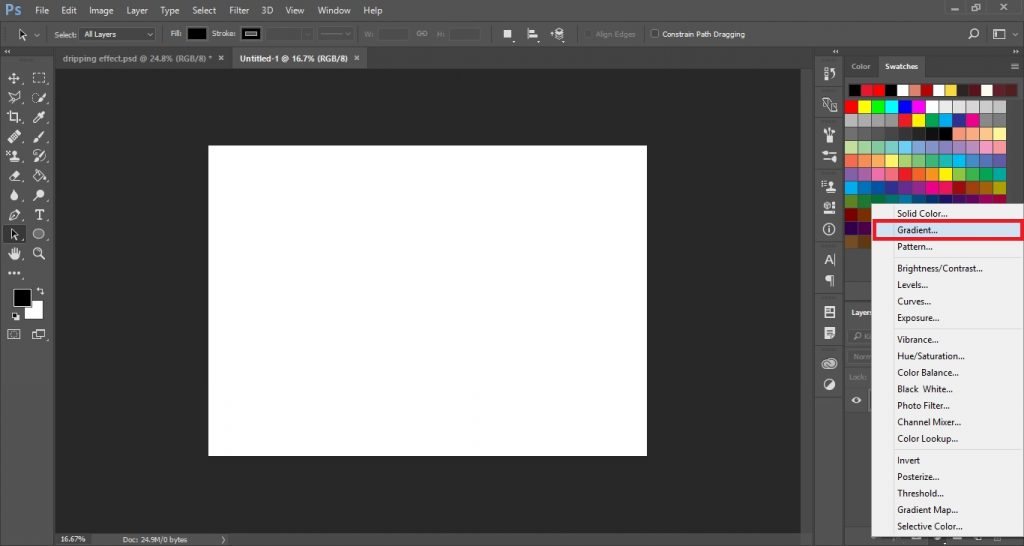 In the Gradient Fill dialogue box, create a radial gradient for the background.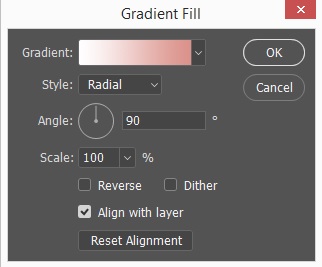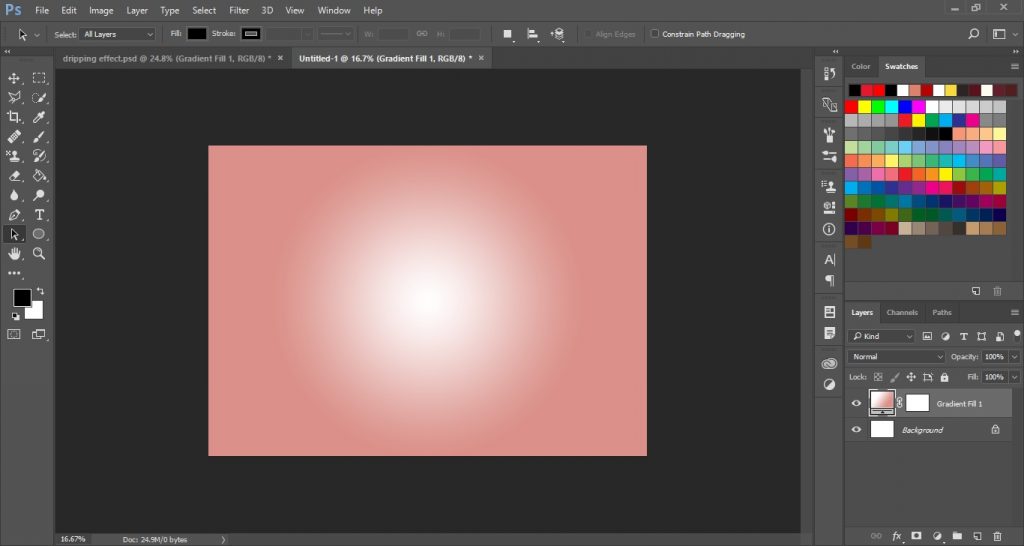 Step 3
Go to File > Place Embedded. Then browse the model image and place it in the Photoshop Document.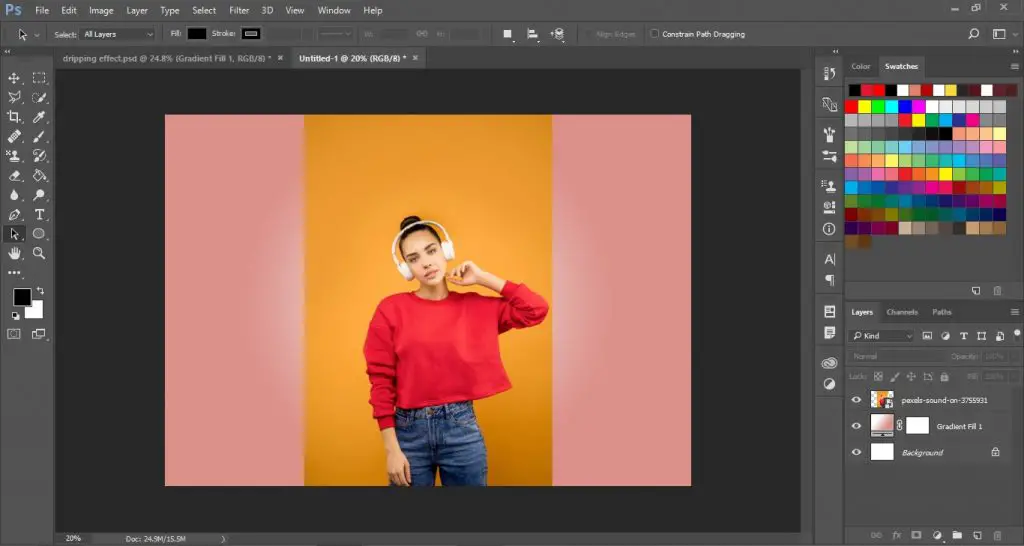 Now we have to remove the background from the model image. We will use a Selection Tool to select the model and then we will add a Layer Mask to remove the background.
Step 4
Now we will place the dripping image. Go to File > Place Embedded and then browse the image to place it. After placing the image, set the size and position of the image with the help of Transform Tool.(See the below image)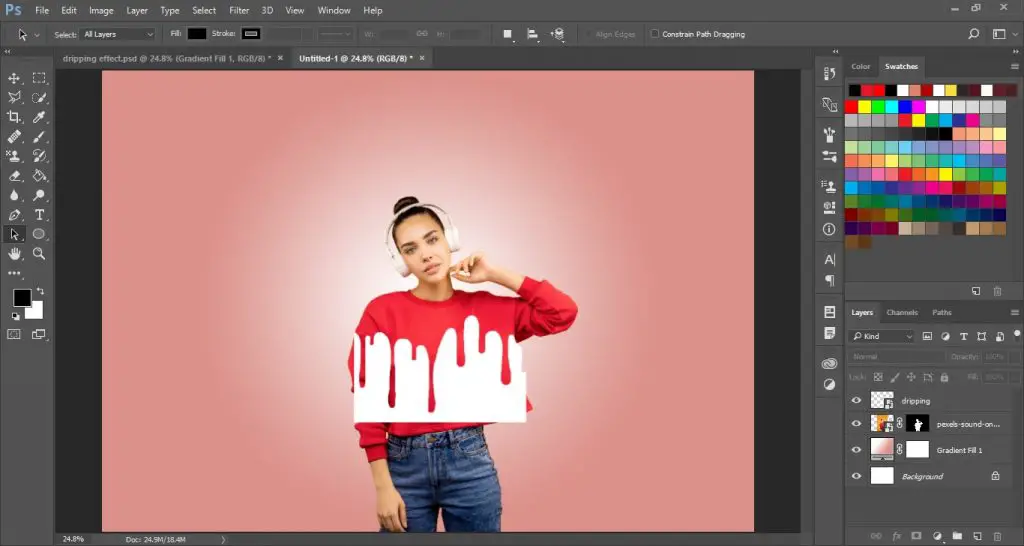 Step 5
Ctrl + Click on the dripping image thumbnail to make a selection and then hide the layer.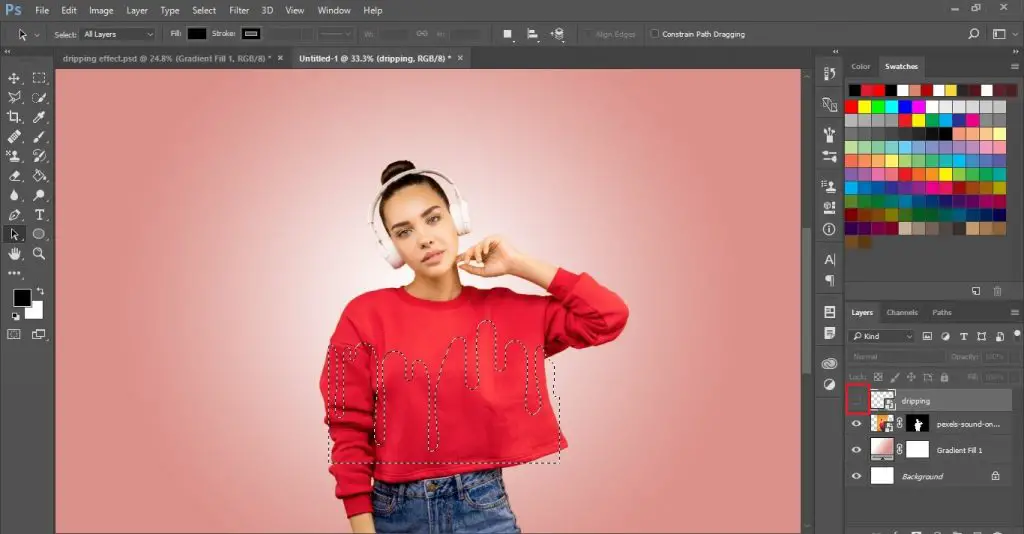 Select the main subject Layer Mask thumbnail and then select the Brush Tool. Set the Foreground Color as Black and then with the Left-click move the cursor inside the dripping selection to remove the area inside the selection.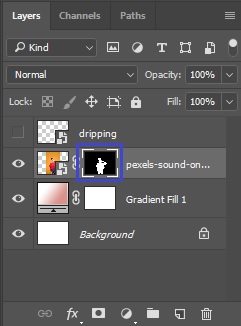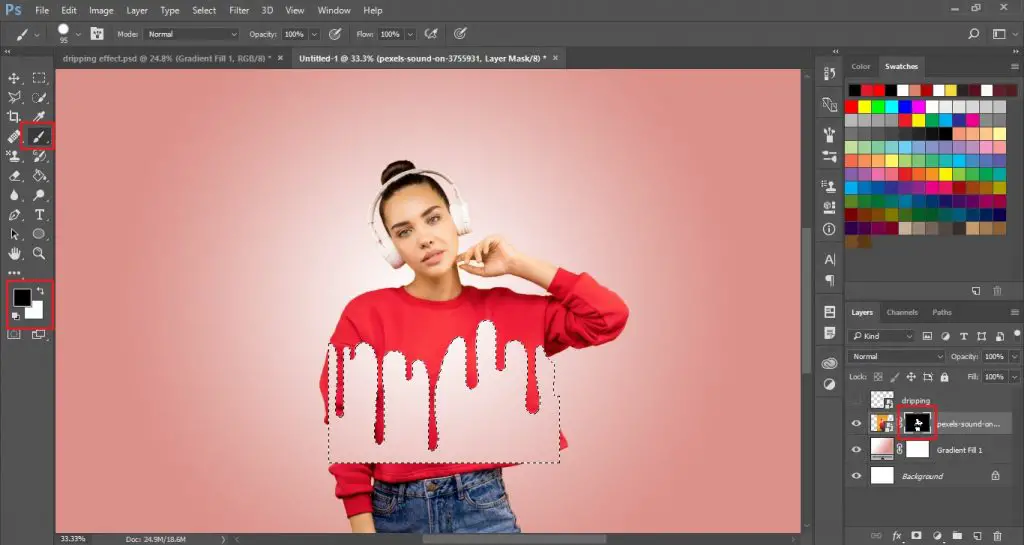 Press Ctrl + D to deselect.
Step 6
After deselecting, let the Layer Mask thumbnail be selected. Then with the help of the Brush Tool, remove the extra part of the image to give a finishing touch to the Dripping Effect in Photoshop.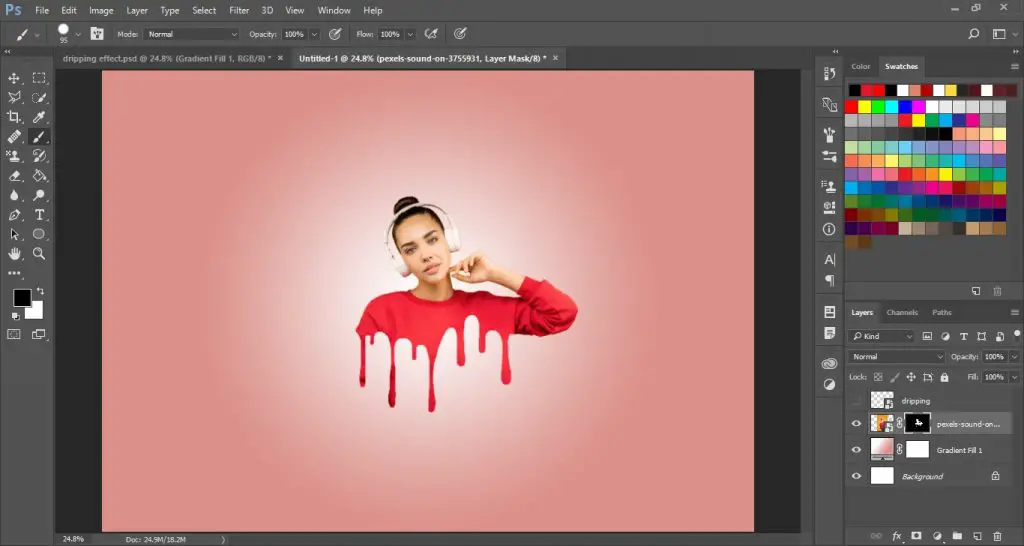 With the help of a Splatter Brush, you can create a Paint Splattering Effect behind the model.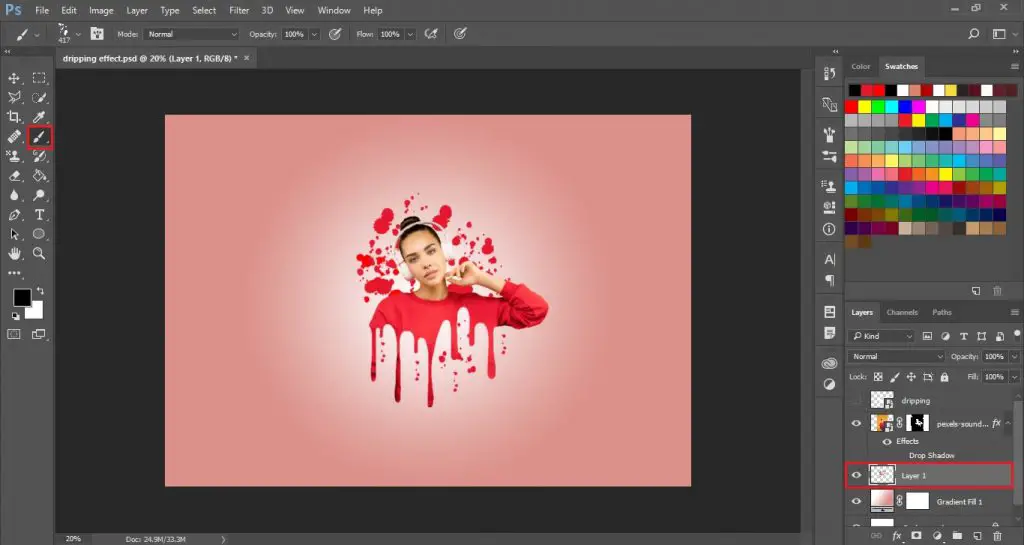 So this is how you can create Paint Dripping Photo Effect in Photoshop. Now try this simple and creative effect on your image and share your views in the comment section.
Also, share this Photoshop Tutorial with others.
Subscribe to www.vividesigning.com to receive the latest post through emails.