Silhouette in Adobe Illustrator
Adding a Silhouette to your artwork is also a good way of illustrating. There are several ways of creating a Silhouette in Adobe Illustrator but in today's tutorial, I am going to show you how you can create a Silhouette with the help of the Image Trace Option.
With the Image Trace Option, it is really easy to create a Silhouette if the choice of the photograph is correct. Always prefer to have a light or white background image.
After selecting the image, follow the below steps to create Silhouette in Adobe Illustrator.
Step 1
After creating a new document in Illustrator, click on File in the Menu Bar and select Place to insert the image in the illustrator. I have placed an image with a white background as you can see in the below image.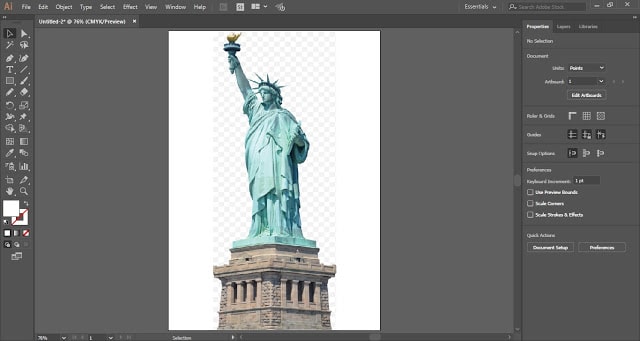 Step 2
As the image has been placed, now it's time to trace the image. There are pre-set image tracing options available in Illustrator.
Select the image and click on the Image Trace button in the Properties Panel. When you will click on the Image Trace Button a popup will appear with the pre-set options. Click on the Silhouettes option.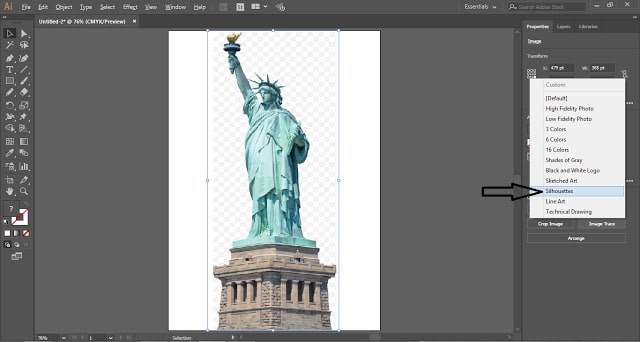 Step 3
When you will click on Silhouettes, the result which will appear may not be a perfect silhouette that you had desired for but you can create your perfect silhouette by making few alterations in the Image Trace settings.
The result produced by the Silhouettes option is shown in the below image.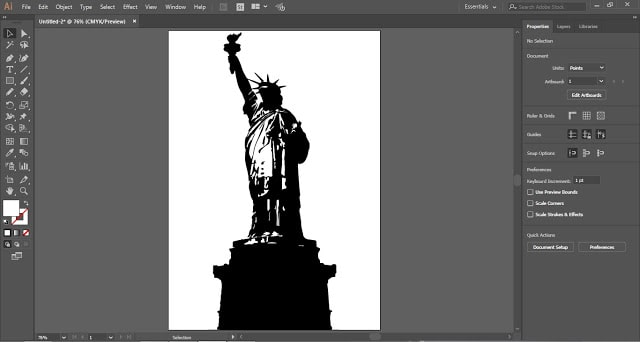 Now to fill up the white shade of the image you have to increase the Threshold. For this open the Image Trace Panel by clicking on the button appearing next to the Silhouette option. If you are not able to find it don't worry I have shown it in the below image.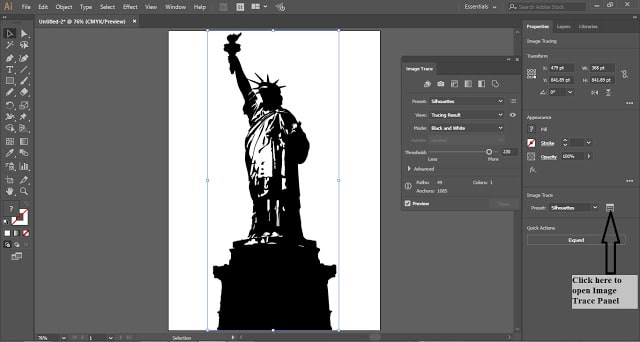 In the Image Trace Panel, you will see an option of Threshold. Increase the value of Threshold but before that check-mark on Preview so that you can see the result of the changing value of Threshold.
Step 4
After increasing the value of the Threshold the result obtained is shown in the below image.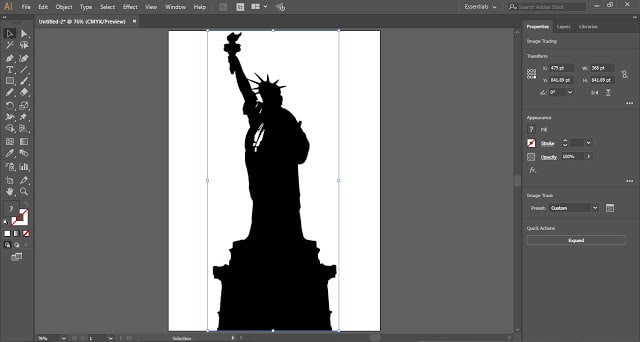 You can see again there are some white patches that are required to be filled but you might be wondering how it would be done. The answer is the Blob Brush Tool.
Select the Blob Brush Tool by right click on the Brush Tool. Before using the Blob Brush Tool check the Fill color is Black or not and the Strokes are disabled. Now fill the white patches with black color with the Blob Brush Tool and your Silhouette has been created.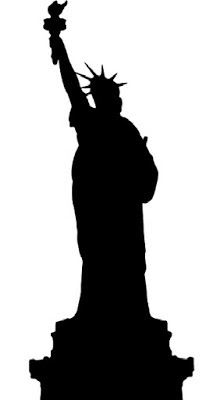 Practice Time
Practice by creating a Silhouette of other images with the help of the Image Trace option.
In the next tutorial, I will show you how to create a Silhouette with the help of other tools. Till then share this tutorial with others and follow

vividesigning.com

for more tutorials.