Flower with Blend Tool in Adobe Illustrator
Today we will create
Flower in Adobe Illustrator
with the help of the 
Blend Tool
and
Tweak Effect
.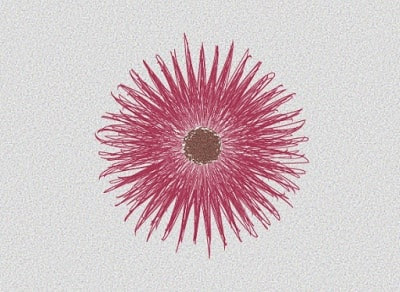 This is really very easy to draw art for the beginner level. Let's start the tutorial by launching Adobe Illustrator and then creating a new document.
Right-click on the Rectangle Tool and select Star Tool. Disable Fill and Stroke.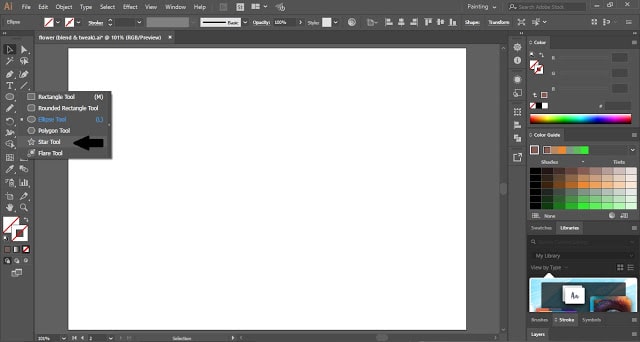 Now double click on the artboard. A dialogue box will appear. Set the points of the star to 41 in the dialogue box and then click OK.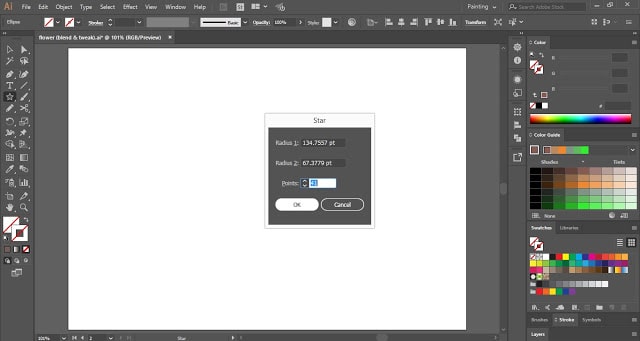 The Star shape will appear on the artboard. Now fill the Stroke color with color code #a53350.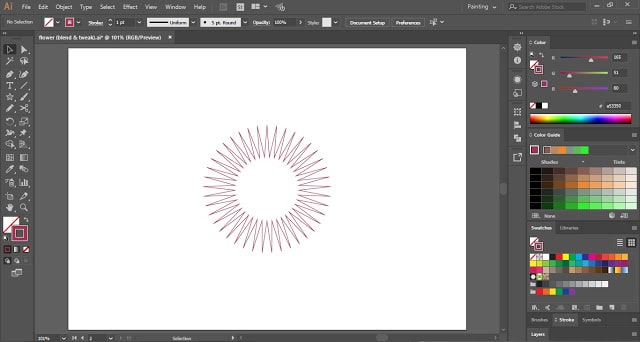 Select the shape and with the help of Alt Keycreate a duplicate copy of it.
Now reduced the size of the duplicate copy and place it at the center of the original one.
(See below image)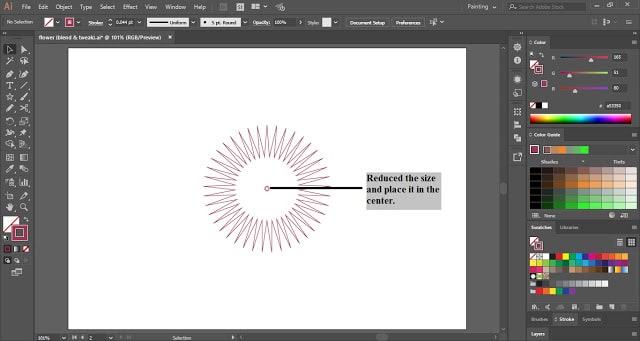 Now select both the shapes by pressing Ctrl + A. Go to the Menu Bar and click on Object. Then place the cursor on Blend and select Make.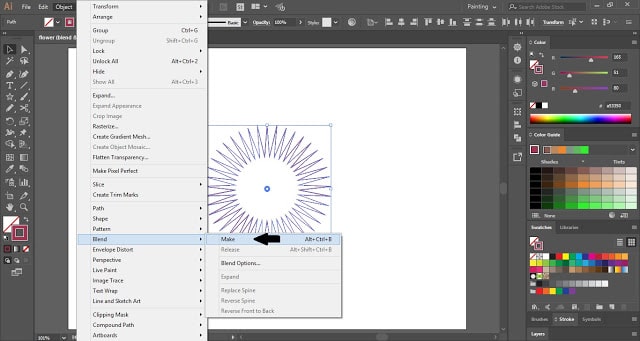 Double click on the Blend Tool in the Tool Panel and increase the Specified Steps to 20. Check the Preview and click OK.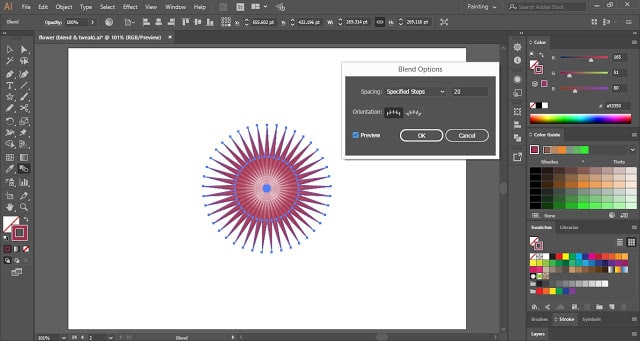 Select the blended shape and click on Effect in the Menu Bar. Place the cursor on Distort & Transform and select Tweak.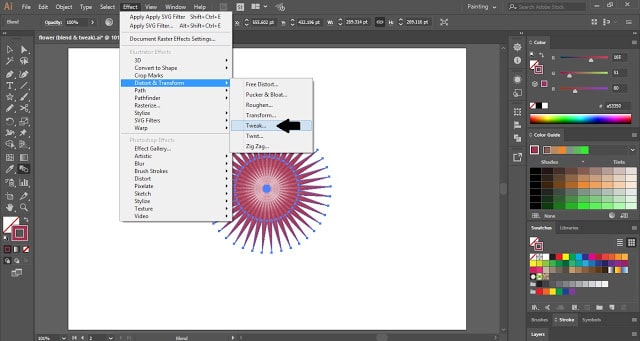 In the Tweak dialogue box, set the Horizontal and Vertical Amounts of Tweak to 4%. Check the Preview and click OK.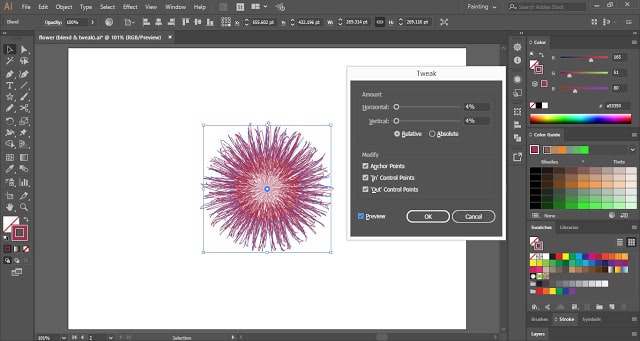 Select the Ellipse Tool and draw a circle and place it at the center of the flower created.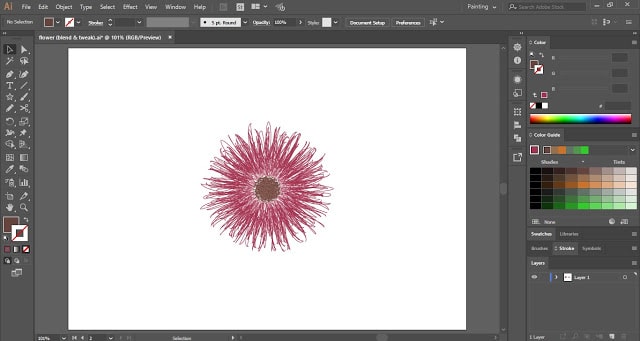 This is how with the correct use of tools and  Star shape you can create a flower in Adobe Illustrator.
Practice this Illustrator tutorial and share your views in the comment section. Also, share this tutorial with others.