Sliced Text Effect in Adobe Illustrator
Sliced Text or you may say Cut Text Effect is a cool text effect. It helps in creating a graphic effect. You can cut text into half or into several pieces. It's all depends upon your creative mind how you want to create a cut text effect.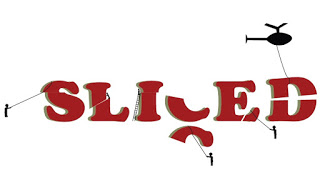 If you want you can even cut letters separately with various cuts.
In today's tutorial, you will learn to create a Sliced Text Effect. You will slice your text with the help of a line and pathfinder panel.
Follow the following steps to learn this effect-
Type a Text
To slice a text the most essential thing you need is a TEXT. So select the Type Tool and type your word.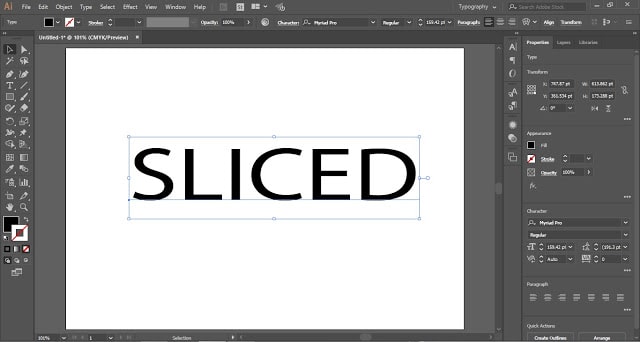 You can change the font style and size and even the color of the text.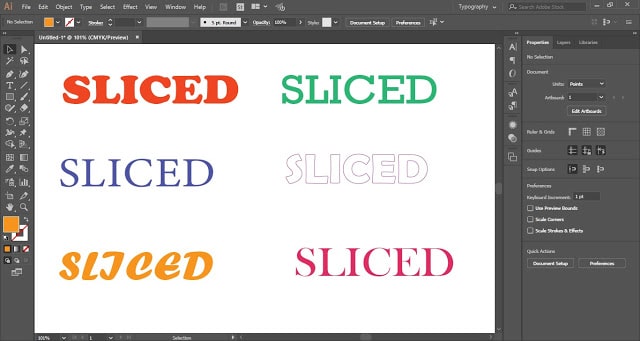 Create Outline
After changing the color and font style of the text, select the text with the help of the Selection Tool. Now right click on the selection and select Create Outlines.
Draw Lines
After creating outlines, draw lines on the text in the manner in which you want to cut the text. You can draw lines with the help of Pen Tool or Line Segment Tool. The number of lines depends upon how many parts you want to cut your text.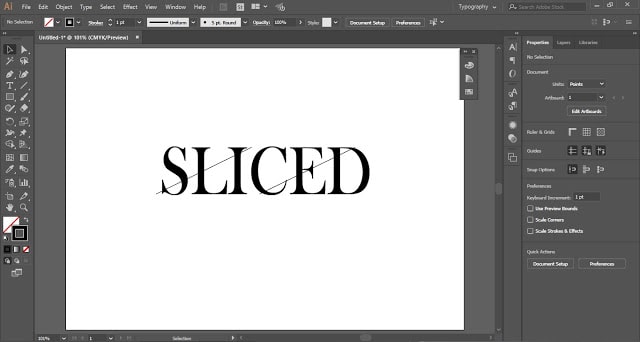 Slicing the Text
Select the lines created and hit Ctrl + C to copy the lines. Let the lines be selected and press shift and select the text. Now go to the Pathfinder Panel and click on Divide.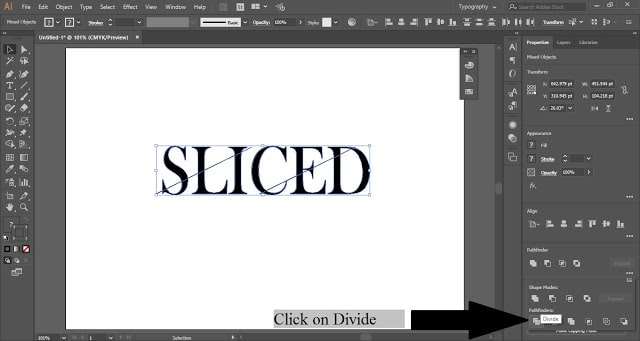 The selection will get divided then click on the Ungroup button to ungroup them.
Press Shift + Ctrl + V to paste the copied lines on Place. (NOT COMPULSORY)
Now your text is cut into parts and you can select each part individually and drag then slightly away.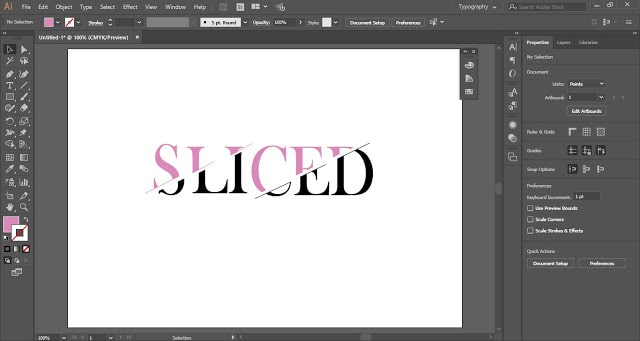 Practice Time
Type your text, choose a font style, and slice it in different ways and create your own Sliced Text Effect.
Share your feedback in the comment section and share this tutorial with others and stay connected with
vividesgining.com
for more tutorials.