Circular Progress Bar in Adobe Illustrator
In today's tutorial, you will learn to make Circular Progress Bar in Adobe Illustrator. This Circular Progress Bar can be used as info-graphics in your artwork. We will make this Progress Bar with the help of the Ellipse Tool, Direct Selection Tool, and Gradient Tool.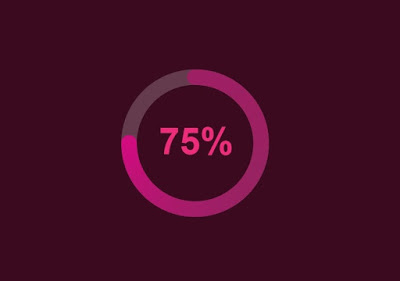 Launch Adobe Illustrator and create a new document. Now follow step by step process of drawing Circular Progress Bar in Illustrator:
Step 1
Select the Ellipse Tool and draw a circle on the artboard. Turn off the Fill color for the circle and select the Stroke color for it.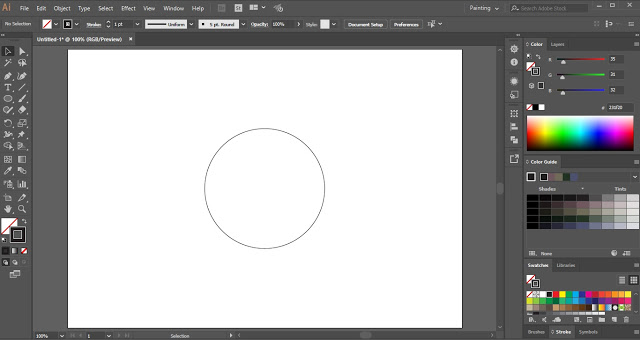 Now select the circle drawn and go to the Strokes Panel to increase the width of the Stroke.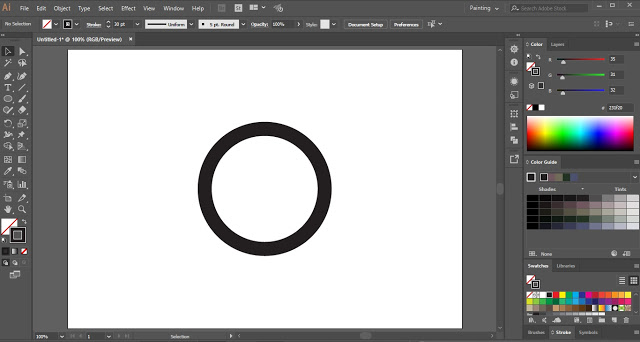 Step 2
Again select the circle and press & hold the Alt key. Now drag the selection to create a duplicate copy of it.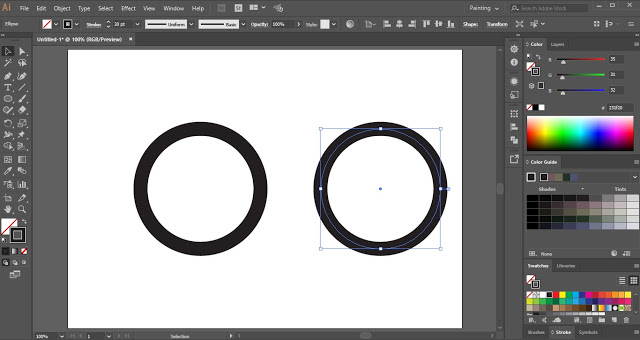 Step 3
Now with the help of the Direct Selection Tool, select the top left part of the duplicate circle and hit backspace.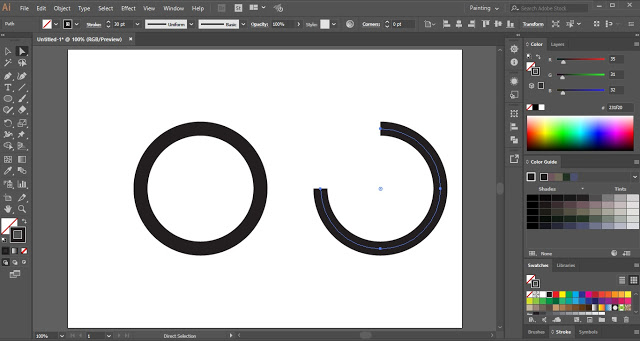 Step 4
Let the duplicate layer of the circle be selected and double click on the Gradient Tool in the Tool Panel to open the Gradient Panel. Click on the gradient to activate it and the selected shape will be filled with a black and white gradient. (See the below images)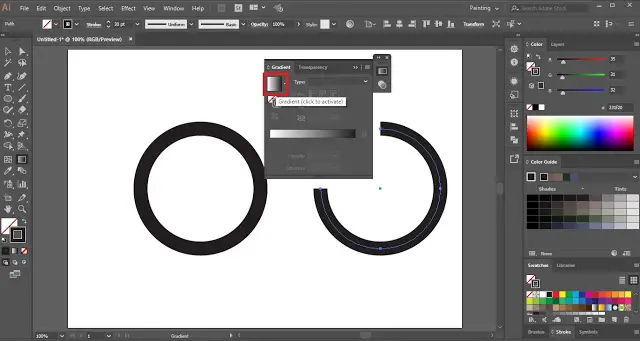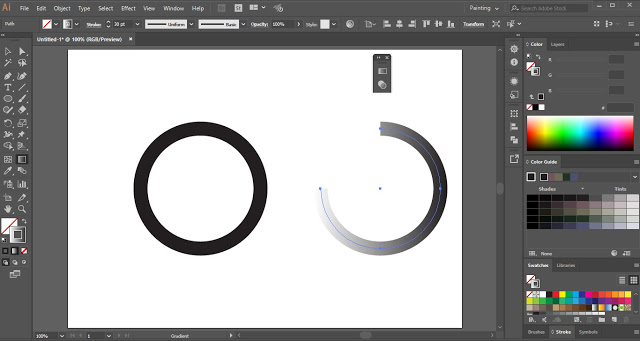 Now change the color of the gradient. The gradient filled will be from dark to light.
Again go to the Stroke Panel and change the cap of the selected stroke to Round Caps.
Step 5
Now select the original circle and change the stroke color to #633b4cand place the duplicate circle above the original circle.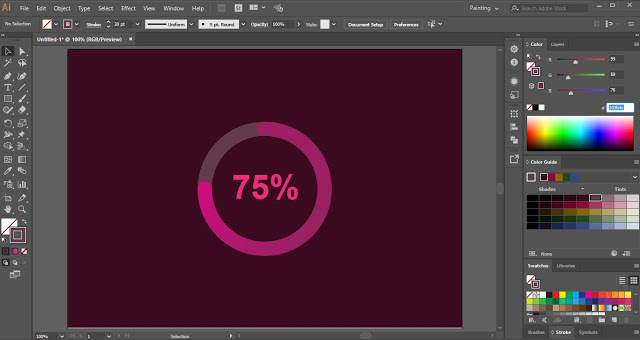 This is how you can make Circular Progress Bar in Adobe Illustrator.
Practice this illustrator tutorial and share your views in the comment section. Also, share this tutorial with others.