Stairs in Adobe Illustrator
In today's tutorial, we will learn to draw Stairs in Adobe Illustrator. You can use this artwork while creating infographics for a company. Tools that will be used in creating Stairs in Adobe Illustrator are Rectangle Tool and Scale Tool.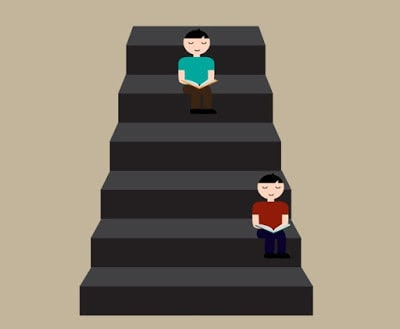 Step 1
We will start with launching Adobe Illustrator. Now create a new document and select Rectangle Tool. Draw a rectangle of size 331.776 X 42.056 pt.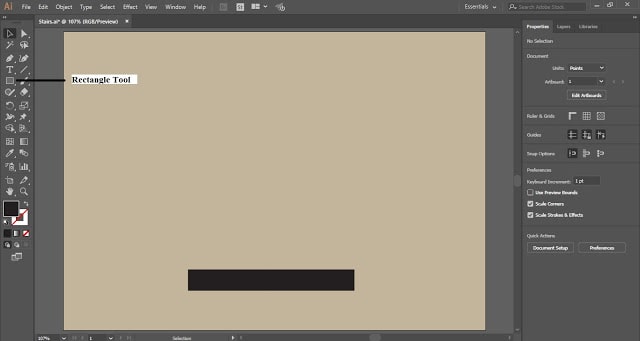 Now select the rectangle and create a duplicate copy with the help of the Alt key and place it just above the first rectangle. Fill this new rectangle with other color shades.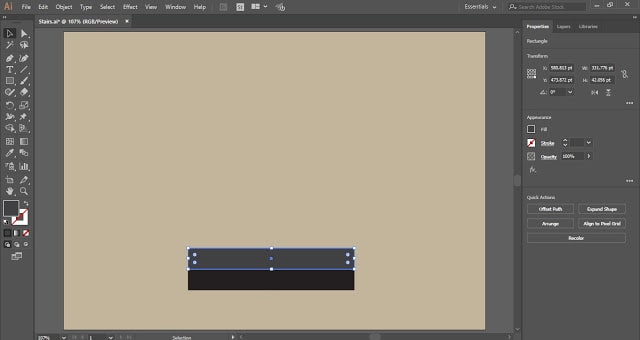 Step 2
Select the second rectangle and double click on Scale Tool in the Tool Panel. A dialogue box will appear on the artboard.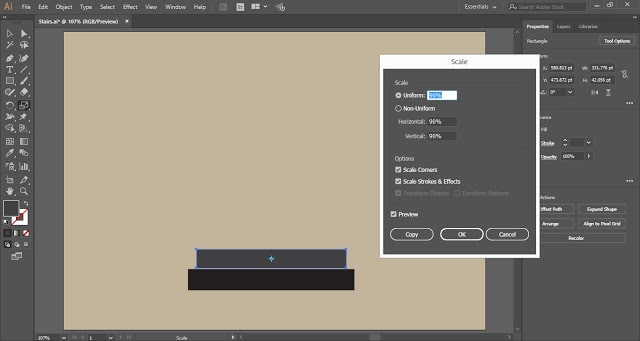 In the dialogue box, select the Non-Uniform Scale. Set Horizontal scale to 100% and Vertical scale to 65%. Check the Preview and Click OK.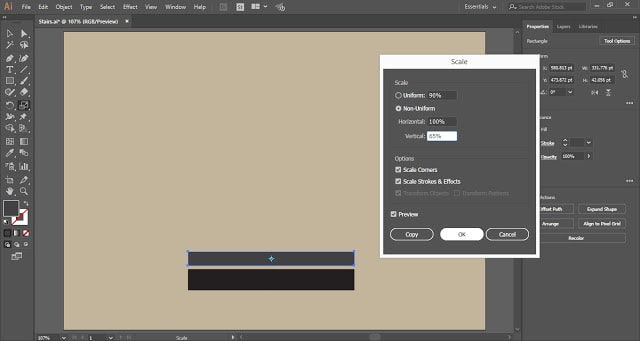 Drag the rectangle close to the first rectangle and select the Direct Selection Tool. With the help of the Shift key, select both the top corners of the rectangle and again double click on the Scale Tool.
Now this time we will select the Uniform Scale and set it to 90%. Click OK.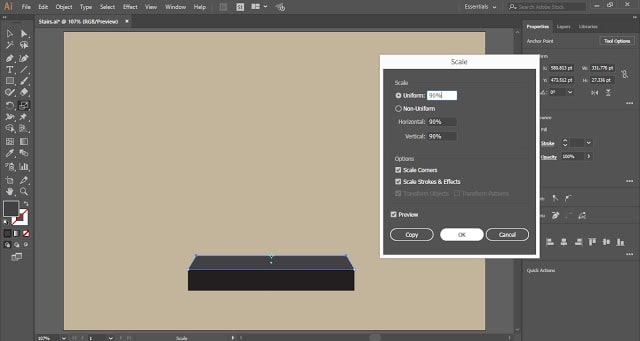 The base of the Stairs is created.
Step 3
Now select both the rectangles and create a duplicate copy of it with the help of the Alt key. Place the duplicate copy of the rectangles just above the original one.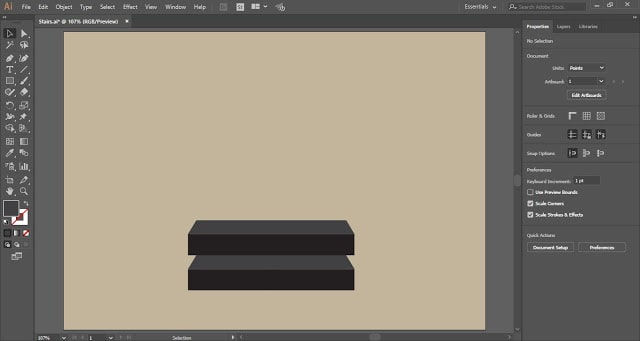 Select the duplicate copy and drag it from the sides to reduce its size.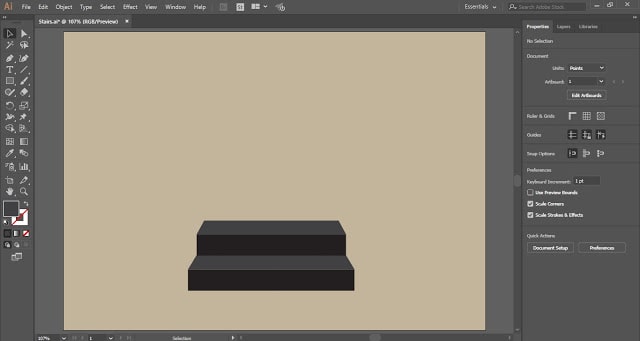 Similarly, create as many steps as you want for your Stairs.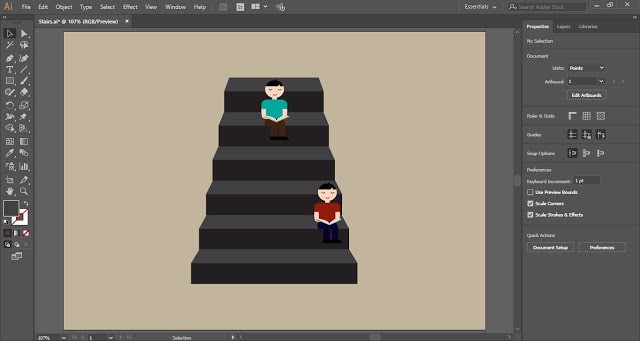 So, this is how you can create Stairs in Adobe Illustrator.
You can use this Stairs artwork in infographics or show the growth of a company. Now practice this tutorial and create your own Stairs artwork in Adobe Illustrator.
Share this tutorial with others and write your views in the comment section.