Peeled Sticker in Adobe Illustrator
Today, we will create a Peeled Sticker in Adobe Illustrator. You can create a sticker of any shape but we will start with the basic shape in this tutorial.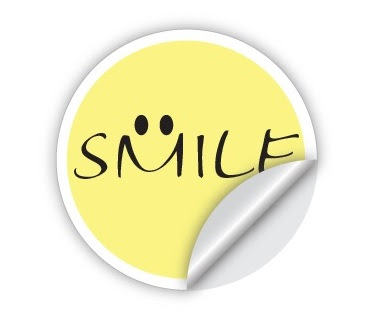 Let's start by launching Adobe Illustrator and creating a new document. Now follow the below steps:
Step 1
Select the Ellipse Tool and draw a circle of size 260px X 260px on the artboard. Turn off the Stroke color and Fill the circle with #e6e7e8.
Step 2
Let the circle be selected and press Ctrl + C to copy the circle and Ctrl + F to paste the copied circle in front. Now change the fill color of the new circle to # ffffff.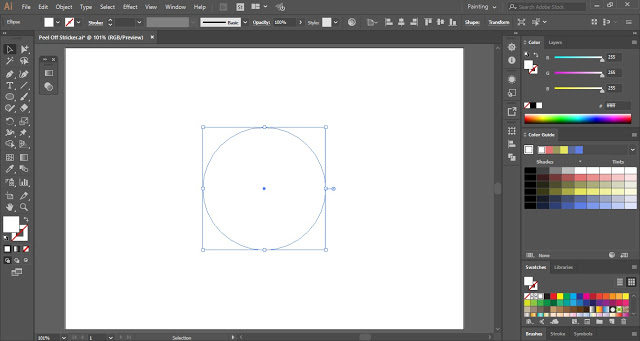 We will apply the Drop Shadow Effect to this circle. Select the circle and click on Effect in the Menu Bar. Place the cursor on Stylize and select Drop Shadow.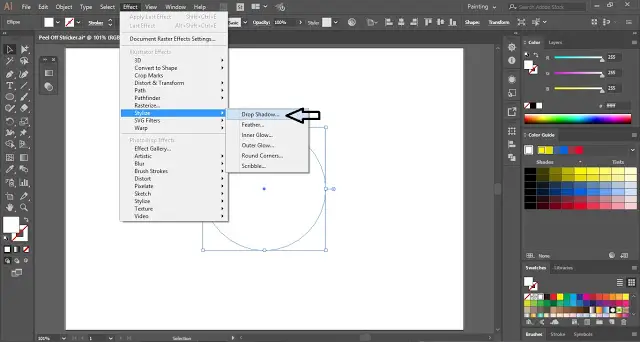 Drop Shadowdialogue box will appear on the artboard. In that artboard, set the X Offset, Y Offset, and Blur points. You can also change the color of the shadow. I have set a light grey color for the shadow.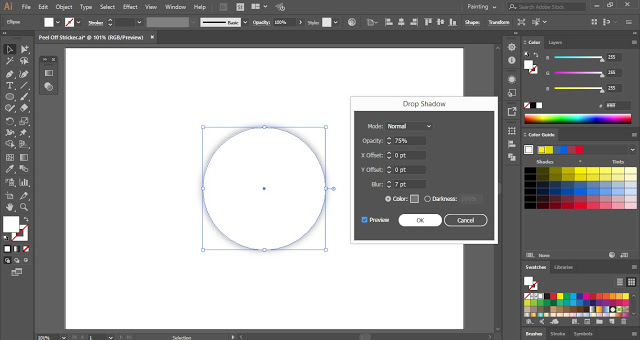 After making the required changes, check the Preview and click OK.
Step 3
Now draw a circle of size 235px X 235px and place it over the second circle (circle drawn in Step 2). Fill this circle either with a solid color or a gradient.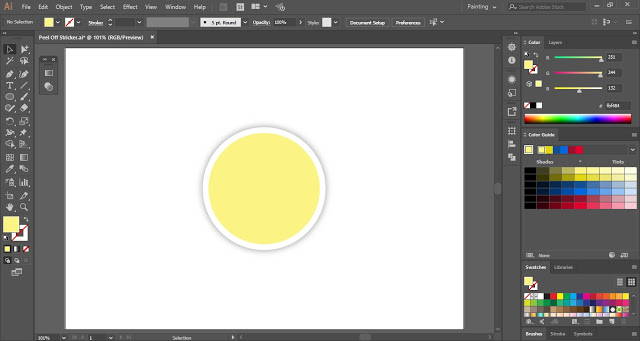 Step 4
Now select the Scissor Tool from the Tool Panel and click on the two anchor points of the second circle; i.e.; the circle on which Drop Shadow Effect was applied.
The two anchor points will be the points where we want to create the Peeling Effect. Let's click on the bottom and the right anchor points. (See the below image)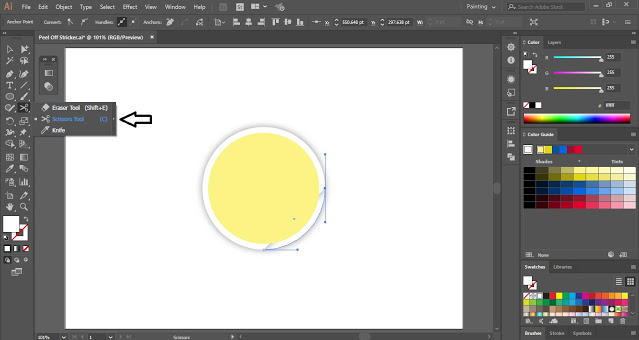 We have cut our circle into two parts and now remove the smaller part of the circle.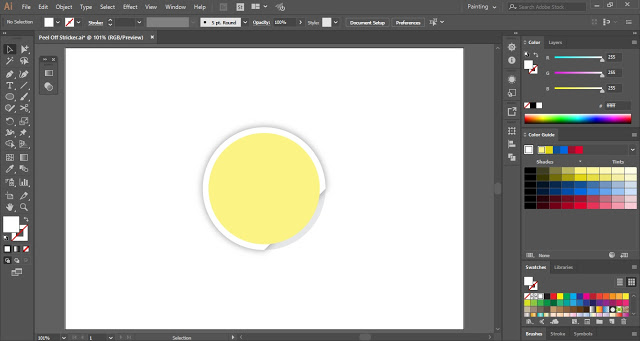 Similarly, slice the smaller circle filled with a solid color.
Step 5
Again draw a circle of size 260pt X 260pt and place it in the same way as shown in the image below.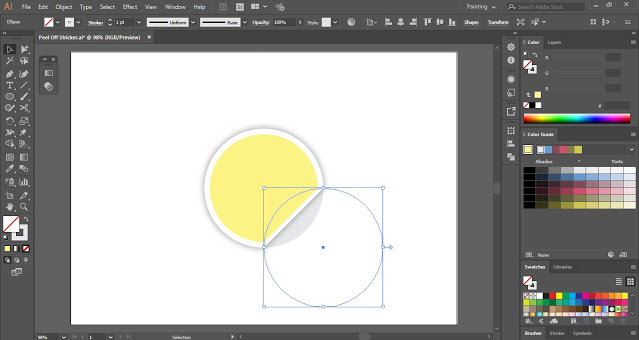 Place the circle in such a manner that the edges of the circle touch the edges of the sliced part of another circle.
Now select the new circle drawn and the second circle (circle with Drop Shadow Effect). Then select the Shape Builder Tool and remove the area of the circle, with the help of the Alt key, shown in the below image.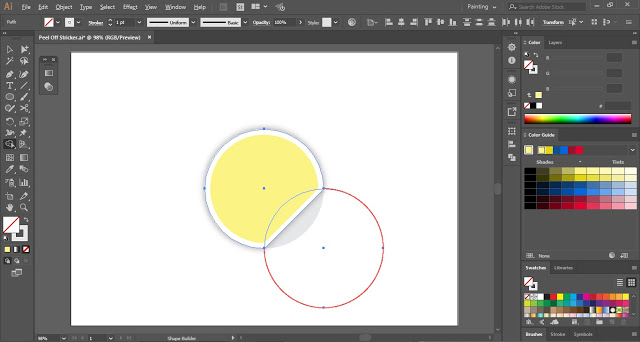 This is how we have created the Peelingshape. Now fill this shape with a white and grey gradient and also apply Drop Shadow Effect.
You can keep your sticker plain or you can add text to it.
This is how you can create a Peeled Sticker in Adobe Illustrator.
Practice this tutorial and share your views in the comment section. Also, share this tutorial with others.
You may be interested in this too :
Linocut Effect in Adobe Illustrator
Photographic Texture in a text in Adobe Illustrator
Convert Raster image into Vector image