Line Distort Text Effect in Adobe illustrator
In today's tutorial, we will make Line Distort Text Effect with the help of Pen Tool, Add Anchor Point Tool, Type Tool, and Direct Selection Tool.
Launch Adobe Illustrator and create a new document. Now follow the below steps to make the Line Distort Text Effect–
 

Step 1
Select the Pen Tool and turn off the Fill color. Now draw a straight line at the top of the artboard and increase the Stroke Weight.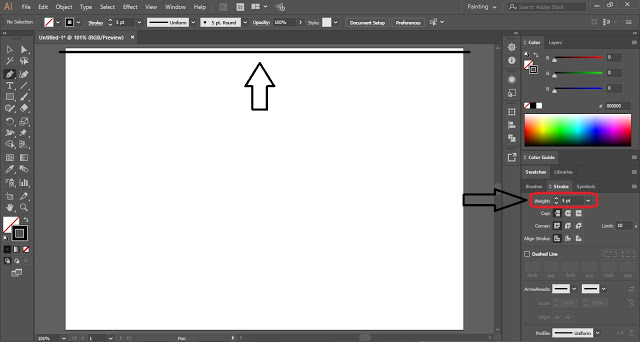 Step 2
With the help of the Selection Tool select the straight line drawn. Now press and hold the Alt key and drag the selection to create a duplicate copy of it. Then press Ctrl + D; to repeat the transformation; as many times as the whole artboard is filled with the lines.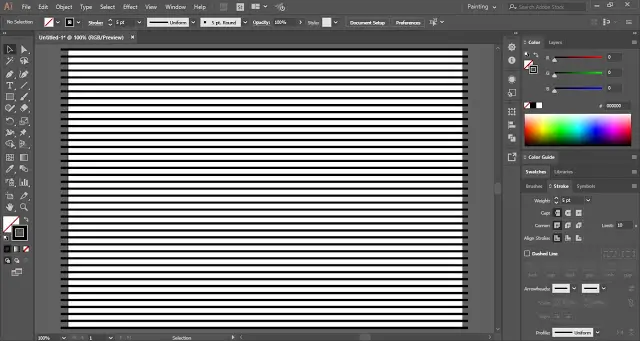 Step 3
Press Ctrl + A to select all the lines and then reduce their opacity.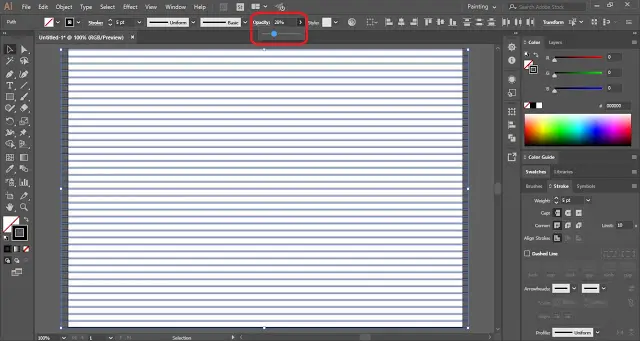 Step 4
Select the Type Tool from the Tool Panel and type a letter. Increase the size of the letter and place it on the artboard.
Step 5
Let the letter be selected and press Shift + Ctrl + O to make the letter editable.
Now press Shift + X to Swap Fill and Stroke. After swapping the Fill and Stroke, increase the Stroke Weight.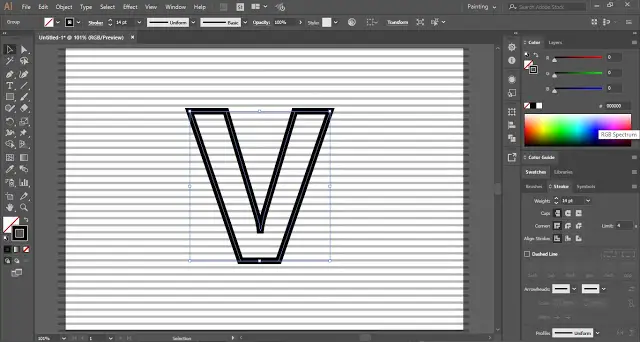 Now click on the Object in the Menu Bar and place the cursor on Path and select Outline Stroke.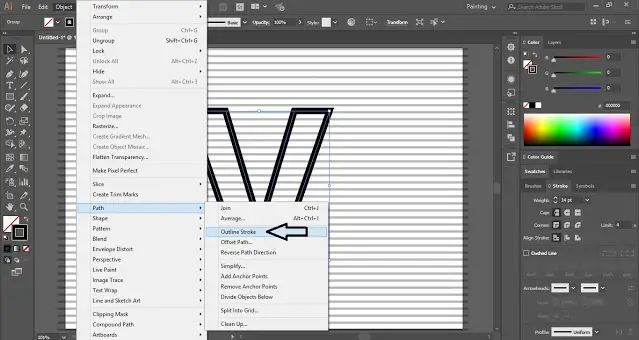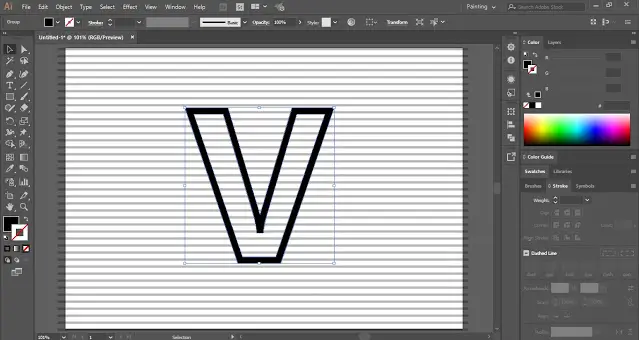 Again press Shift + X to Swap Fill and Stroke. And then press Ctrl + 2 to lock the text layer.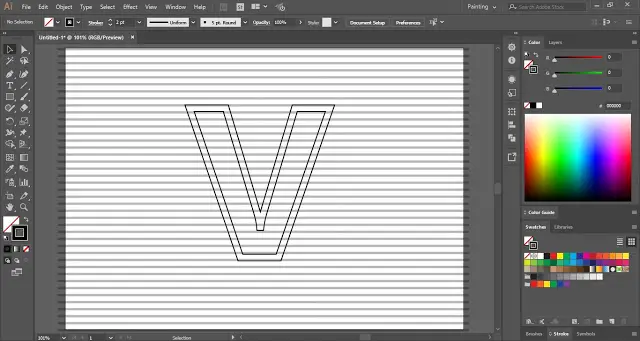 Step 6
Now select the Add Anchor Point Tool from the Tool Panel and click where the line and the letter are intersecting. (See the image below)
We will add anchor points on the lines forming the letter.
Step 7
Now select the Direct Selection Tool from the Tool Panel. Press and hold the Shift key and select the lines which are inside the letters. (The lines to be selected has been marked with red in the below image)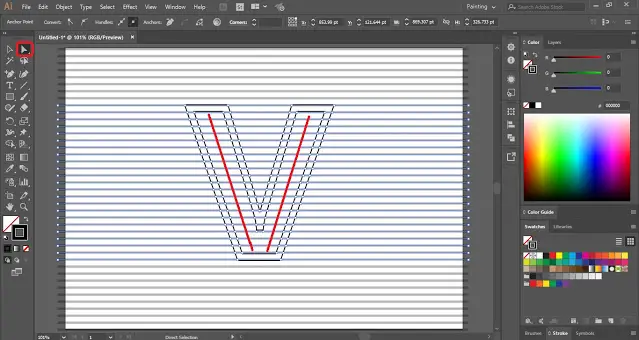 Step 8
After selecting the lines, drag them a little upwards and you will see the lines forming the shape of your letter.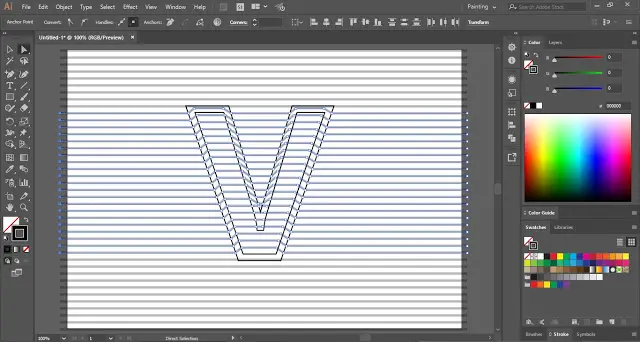 Now hide/remove the text layer and increase the opacity of the lines.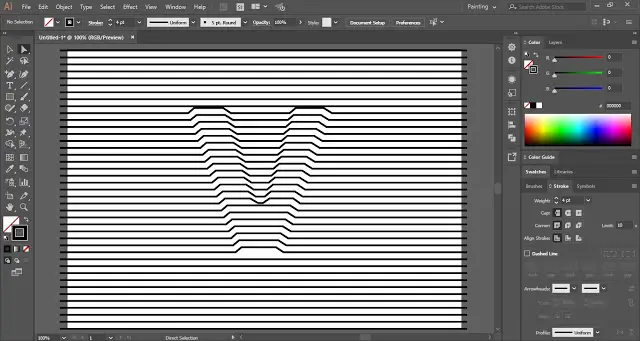 This is how you can make Line Distort Text Effect in Adobe Illustrator. You can add background and change the stroke color to make your art more attractive.
Practice this tutorial and share your views in the comment section. Also, share this tutorial with others.