Scatter Brush in Adobe Illustrator
Scatter Brush helps in saving tons of your time by scattering the same shape wherever you move your brush. You need not have to create the same shape again and again.
Scatter Brushes are most useful when you are creating a beautiful background with a particular shape.
In my previous tutorial you had learned to create Custom Art Brush and today you will learn to create a Custom Scatter Brush.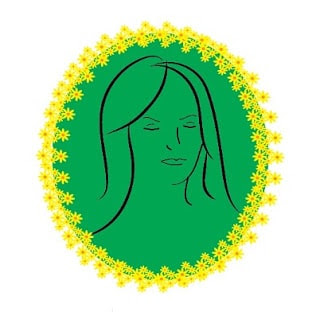 Let's begin with the tutorial.
Step 1
Create a new document in your Adobe Illustrator and draw the shape of which you want to create the Scatter Brush. I have drawn a few flowers. You can see this in the below image.
Step 2
Open the Brushes Panel by clicking on Window in the Menu Bar or you can press the shortcut key; F5.
Brushes Panel will open when you will click on Brushes. Now select the shapes with the help of the Selection Tool and click on New Brush in the Brushes Panel.
When you will click on New Brush in the Brushes Panel, a New Brush Window will appear. In that window, you will see different types of brushes. From those options select Scatter Brush and click OK.
Step 3
After hitting OK, the Scatter Brush Options window will appear. Give your brush a name and you can change the size and spacing of the shape. Other options are also there in the window. You can make changes in the settings accordingly and then click OK. A Scatter Brush has been created of the selected shape and it will now appear in the Brushes Panel.
You can even make the alteration, after saving the shape as Scatter Brush, by double-clicking on it in the Brushes Panel. While making alterations, click on Preview to see the result of your alterations.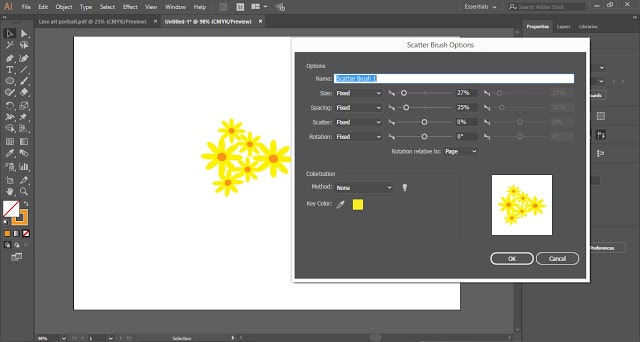 Step 4
As you have created your Scatter Brush, now click on Brush Tool in the tool panel and select the newly created Scatter Brush from the Brushes Panel and start creating your art.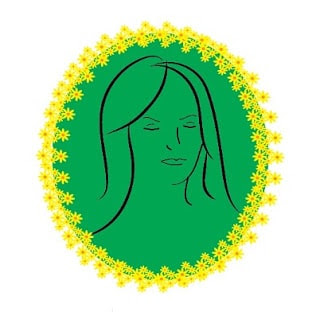 Saving a Custom Scatter Brush
To save the
Custom Scatter Brush
, follow the same procedure which you have followed while saving the
Custom Art Brush
in the previous tutorial. Below is the link to my previous tutorial. Check it out if you want to save your
Custom Scatter Brush
for future use.