3D Wine Glass in Adobe Illustrator
In a previous tutorial, you had learned to create a 3D Wine Bottle in Adobe Illustrator. In today's Illustrator tutorial, you will learn to make 3D Wine Glass in Adobe Illustrator.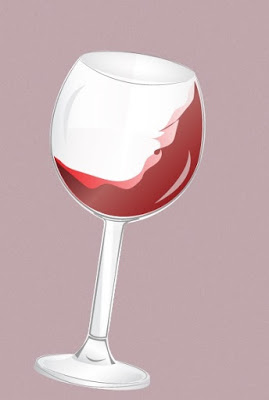 Launch Adobe Illustrator and create a new document. Now follow the below steps by steps process:
Step 1
Select the Pen Tool and draw a stroke line as shown in the below image. As we will use the 3D Revolve effect to create the 3D Wine Glass so we will only draw half shape of our Wine Glass.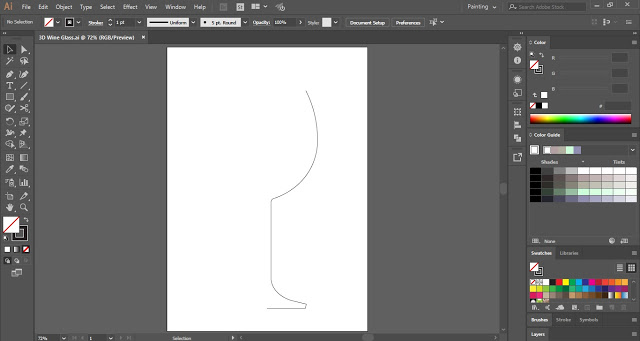 Step 2
Select the stroke line drawn on the artboard and then click on Effect in the Menu Bar. Now place the cursor on 3D and select Revolve.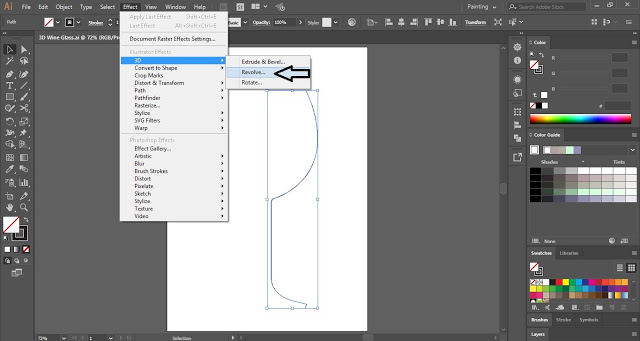 3D Revolve Options dialogue box will appear on the artboard. In that dialogue box put a checkmark on Preview and you will see your 3D Wine Glass. If required you can make changes in the settings and manually set the position of your 3D Wine Glass.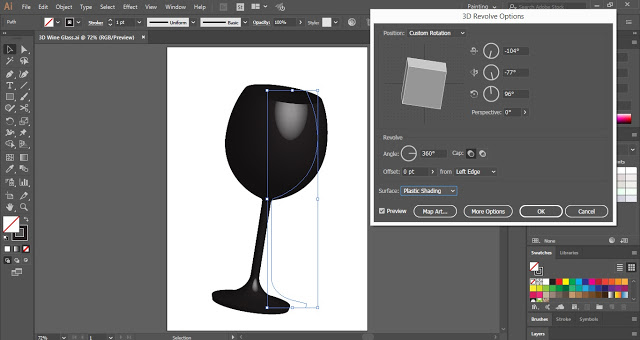 Click OK after making the required changes.
Step 3
Select the 3D Wine Glass and click on Object and then select Expand Appearance. After that Ungroup the selection 2 times.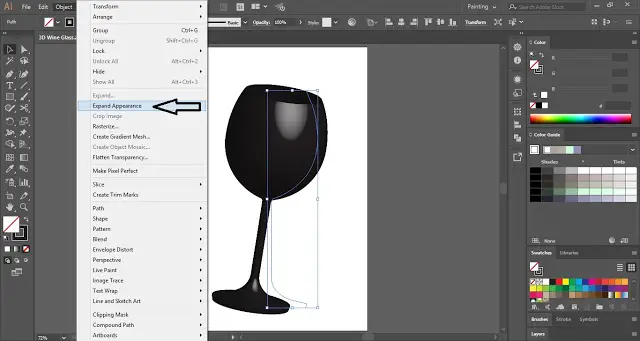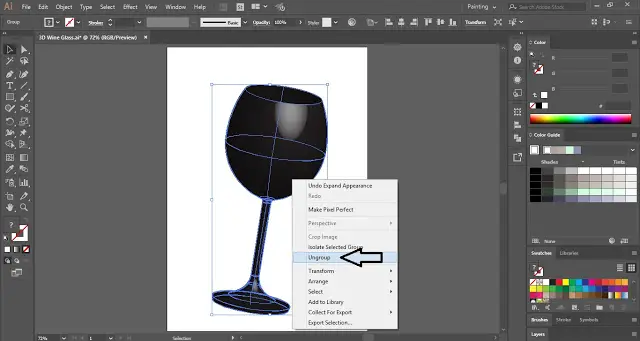 Step 4
After expanding the shapes and ungrouping them now we will fill color in the 3D Wine Glass.
You can fill color by selecting the shapes from the Layer Panel. Release all Clipping Mask and then make a Compound Path.
Practice this 3D Wine Glass in the Adobe Illustrator tutorial and share your views in the comment section. Also, share this Illustrator tutorial with others.