Drop Shadow Effect in Adobe Illustrator
You can add/drop a shadow to your artwork with the help of the Drop Shadow Effect, which is in-built in Adobe Illustrator. This effect helps in creating a live effect for the artwork. This effect is present in Stylize under Effect in the Menu Bar.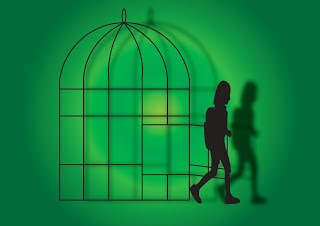 It is easy to just select and apply this effect but to create a good effect, one must know the proper use of the settings present in the Drop Shadow dialogue box.
Now follow the below steps to learn about the Drop Shadow Effect in Adobe Illustrator–
Step 1
Launch

Adobe Illustrator

and create a new document.
Now either draw something or copy any object from your old artwork. I have created my own artwork and will show you how the Drop Shadow Effect will be applied to this artwork.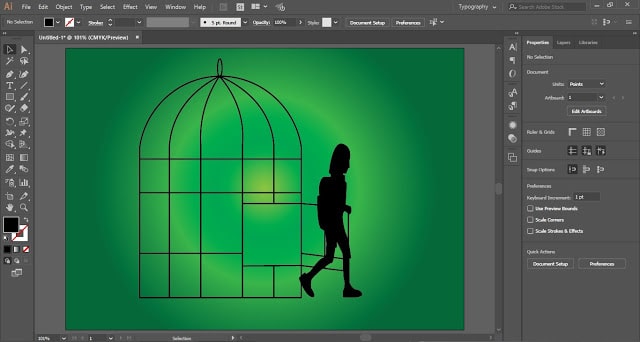 Step 2
After creating your artwork, select the artwork in which you want to apply the drop shadow effect. Then click on Effect in the Menu Bar. Place the cursor on Stylize and select Drop Shadow.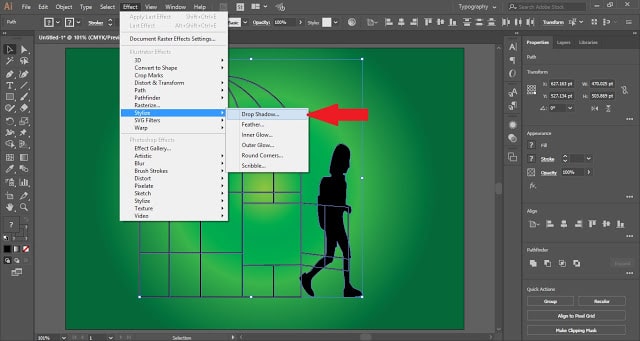 Step 3
After selecting Drop Shadow, a Drop Shadow dialogue box will appear on the artboard. In that dialogue box, you will see different blending modes of shadow.
By default, Multiply mode will be selected. Always remember to put a checkmark on Preview before making any changes in the settings.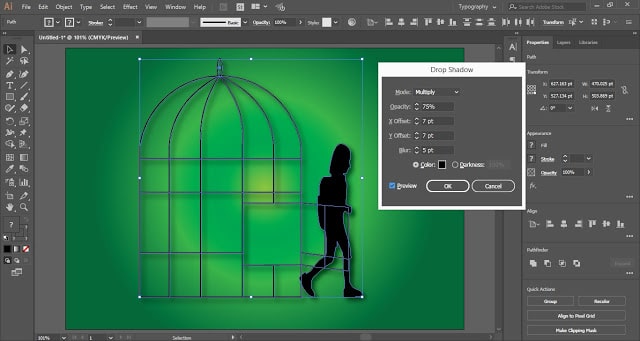 In the above image, you can see the preview of the effect. The shadow is close to the artwork, but I want the shadow to be dropped away from the artwork. For that, we have to increase the points of X Offset.
By default, X Offset is 7 pt, and I have increased it to 65 pt. Now see the difference in the below image.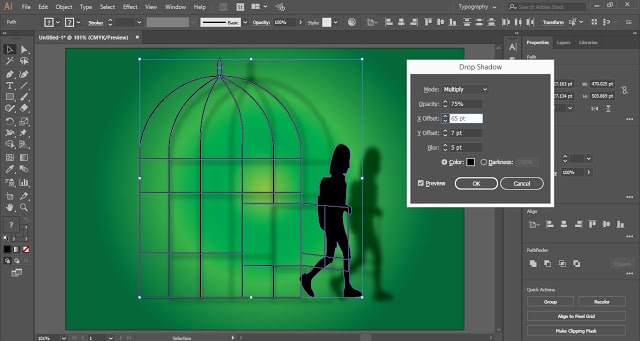 Step 4
The X Offset helps in determining the distance of the shadow from the object and the Y Offset helps in shifting the shadow upwards or downwards.
In the below image, you can see that I have increased the Y Offset from 7 pt to 25 pt, and the shadow has been shifted downwards.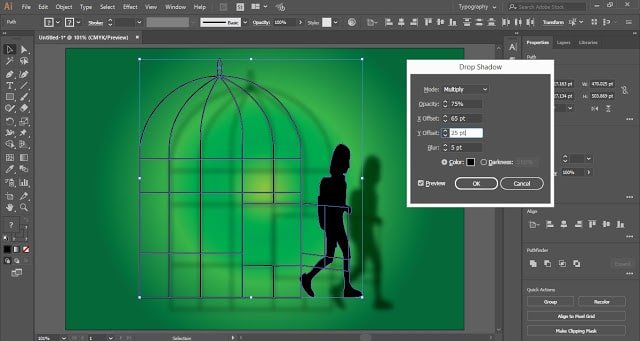 Similarly, you can increase or decrease the Blur point and even change the color of your shadow. After making the required changes in the settings, click OK to apply the Drop Shadow Effect.
Practice Time
Now practice the Drop Shadow Effect in Adobe Illustrator. Play with the X Offset and Y Offset and notice where the shadow is dropped. Also, try to change the color of the shadow.
Write your views regarding this Illustrator tutorial in the comment section and share this tutorial with others.