Letter Portrait in Adobe Illustrator
In today's tutorial, you will learn to create
Letter Portrait in Adobe Illustrator
. We will use
Type Tool, Pen Tool, Clipping Mask,
and most important a good quality image.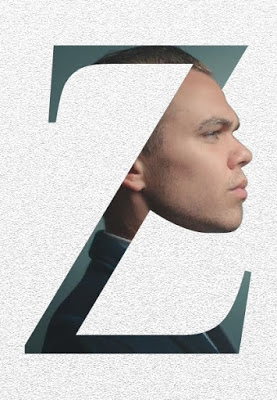 Launch Adobe Illustrator and create a new document. Now follow the below steps–
Step 1
Click on File in the Menu Bar and select Place.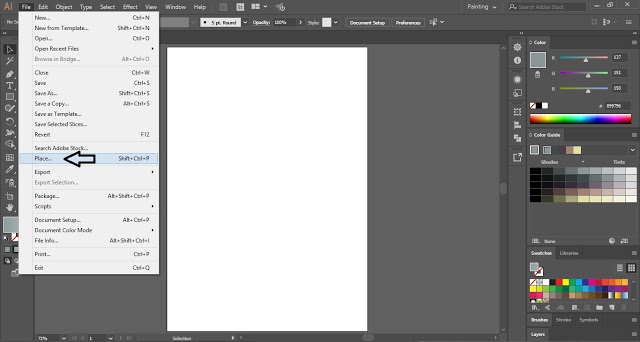 Now browse the image and place it on the artboard.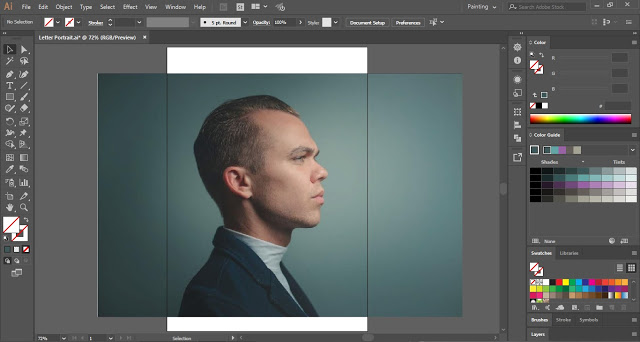 Step 2
Now select the Type Tool and type the letter. Increase the font size as per the size of the image. And place the letter on the image in a way in which you want to create the portrait. (See the below image)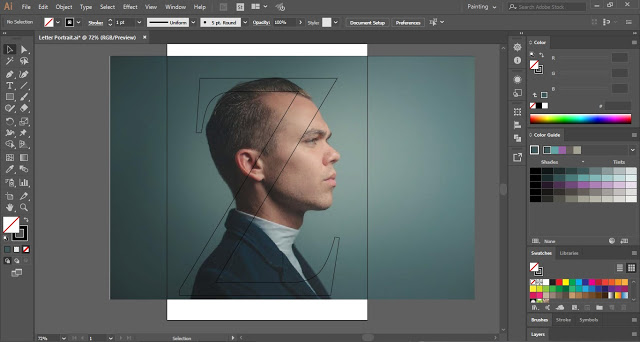 Now make your letter an editable letter. Select the letter and click on Type in the Menu Bar and then select Create Outlines.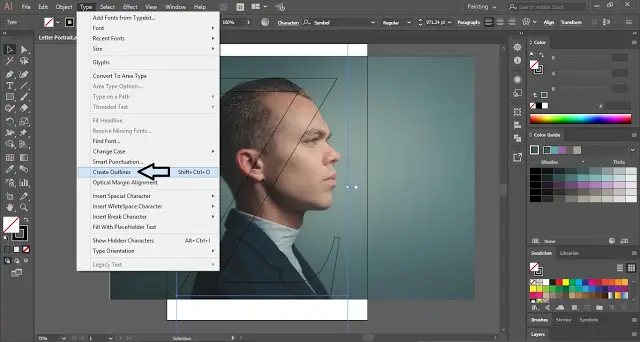 Step 3
Select the Pen Tool from the Tool Panel and draw an outline on that area of the image which you want to cover in your Letter Portrait.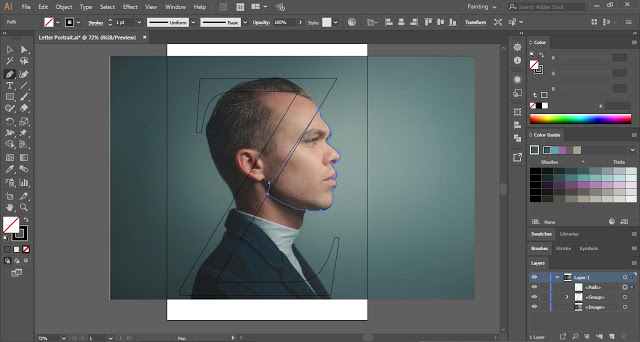 Step 4
Now select the path and the letter and click on Unite in the Pathfinder Panel.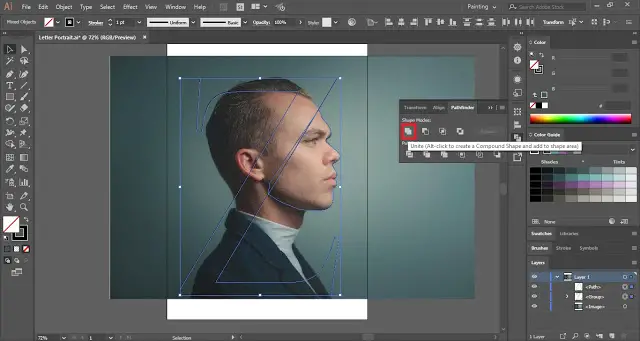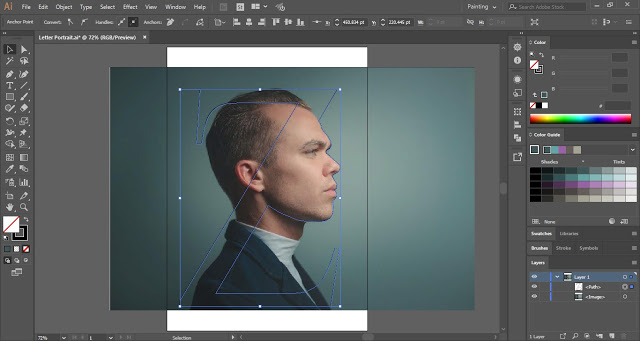 Step 5
Select the image and the path and press Ctrl + 7to create Clipping Mask.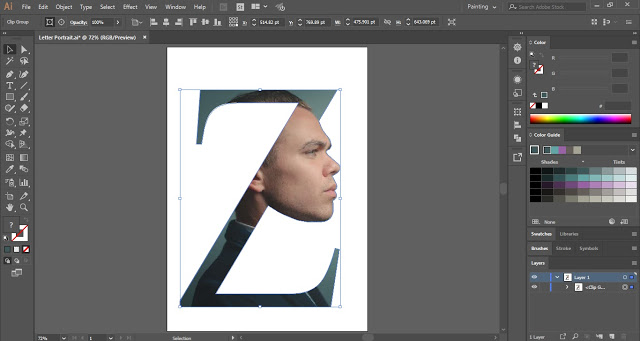 You can also create a background with the help of the Rectangle Tool and your Letter Portrait in Adobe Illustrator is ready.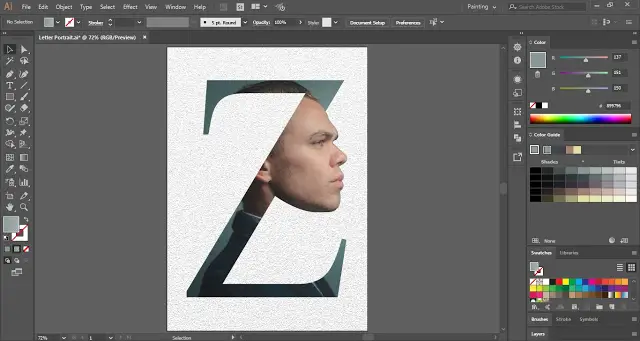 Practice this tutorial and share your views in the comment section. Also, share this tutorial with others.