Text Reflection Effect in Adobe Illustrator
Text Reflection Effect in Adobe Illustrator
can also be termed as Mirror Effect. You might have thought it was a hard task to perform but believe me, it's easy to create this effect in Adobe Illustrator. The trick is the correct use of the Gradient Tool.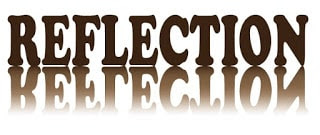 Step 1
Launch your Adobe Illustrator and create a new document. Now select the Type Tool from the Tool Panel or Hit the shortcut key T. Click on the artboard to activate the text box. Once the text box is activated, type your text. Choose a bold font style for your text.
For Text Reflection Effect in Adobe Illustrator let use the text Reflection as an example.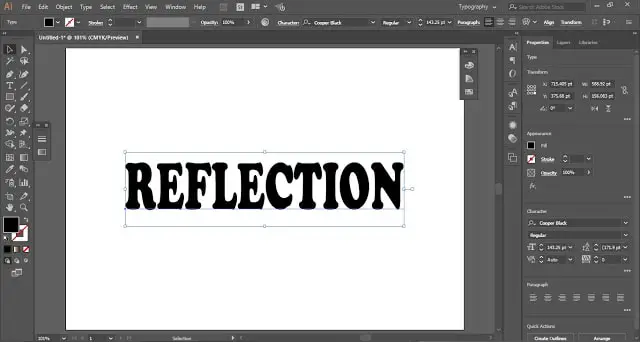 Step 2
Select the text and press Ctrl + C to copy the text, and then press Ctrl + F to paste the text in front. Now select the text, which has been pasted in the front, and then click on Flip along Vertical Axis. You can find this option in the Properties Panel under Transform.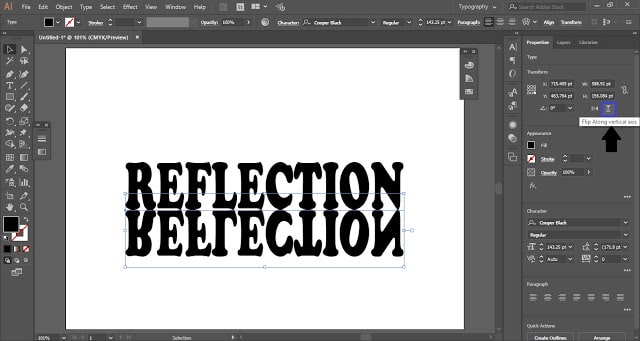 Select the flipped text to fill it with the Gradient. You can't fill the text with Gradient by simply just selecting the Gradient Fill. It will make no change in the text.
To fill the text with a gradient fill, select the text and select No Fill. Select the Appearance Panel and add a New Fill in the panel. Select that New Fill and fill it with the Gradient Fill.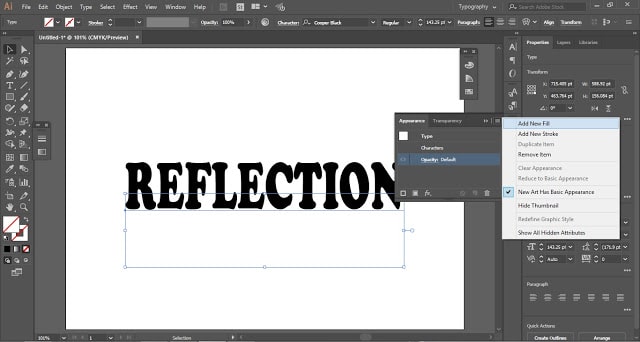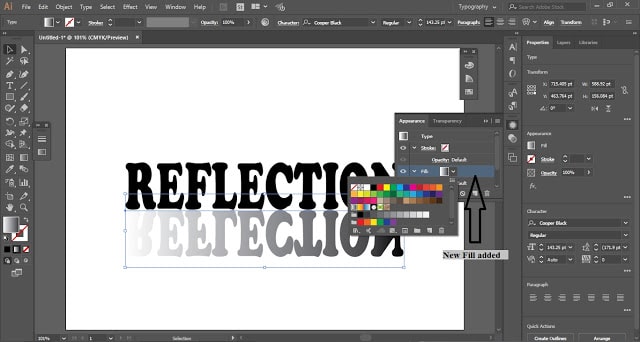 Step 4
Now double-click on the Gradient Tool in the Tool Panel to open the

Gradient Panel

. In the

Gradient Panel

, change the angle of the gradient to 90o.
This is how you can create the Reflection Effect in Adobe Illustrator. If you want you can change the color of the text. Choose any color of your choice and try this effect.

This effect is not restricted to text. You can also apply this effect to shapes, objects, or your artwork.
Try this effect and share this Adobe Illustrator tutorial with others. Also, write your views in the comment section.