Wrap Text in Fish Shape in Adobe Illustrator
In Adobe Illustrator, we can wrap text into custom shapes with the help of Text Wrap and Envelope Distort but in today's tutorial, we will not use these two tools to wrap our text.
We will Wrap Text in Fish Shape with the help of Wrap Effect.
Open Adobe Illustrator and create a new document. Now follow the steps:
Step 1
Select the
Type Tool
from the
Tool Panel
and click on the artboard. Now type the word
FISH
.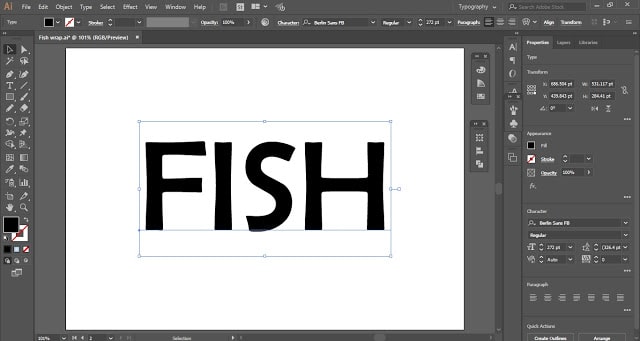 The font type is Berlin Sans FB and the font size is 272 pt.
Now we will make the word an editable text by clicking on Create Outlines Button in the Properties Panel.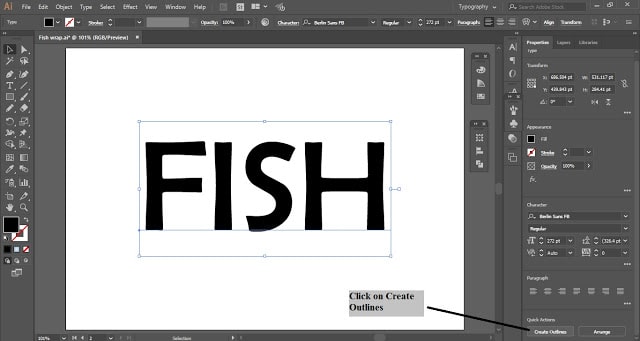 Step 2
Let the text be selected and click on Effect in the Menu Bar. Now place the cursor on Wrap and select Fish.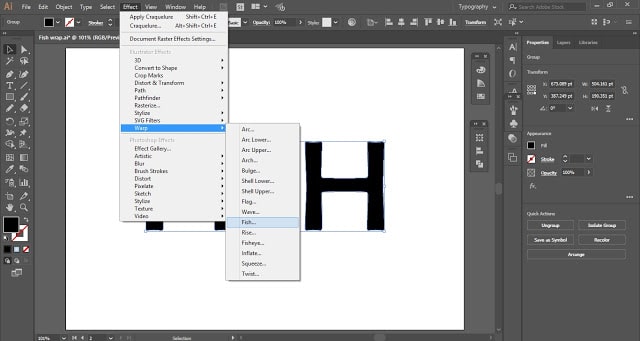 Wrap Options dialogue box will appear on the artboard.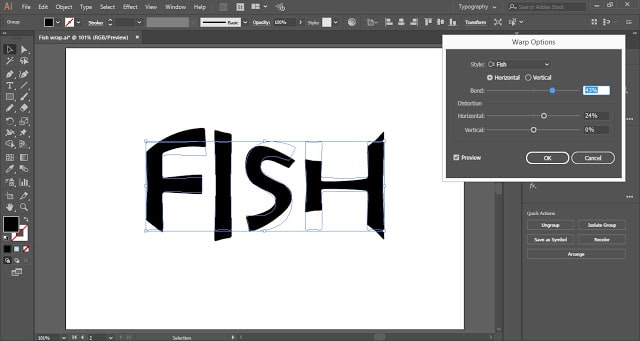 In the Wrap Options dialogue box, set the Blend to 43% and the Horizontal Distortion to 24%. Check the Preview and click OK.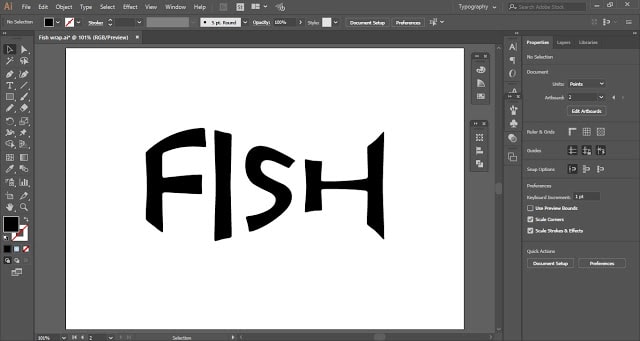 Step 3
The text has been wrapped in a fish shape. Now it's time to show some creativity but before that, we will change the color of the text.
Select the text and fill it with color code # 738f7a.
Select the
Pen Tool
and
draw the face of the fish starting from the letter F and draw white strokes on the letter H to give the effect of the tail
.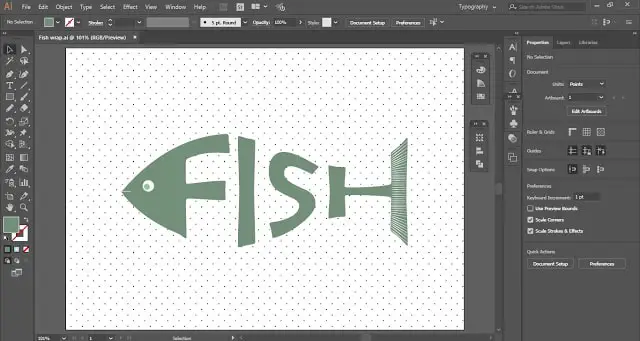 In this way, you can Wrap Text in Fish Shape in Adobe Illustrator.
Now it's practice time. Create your own fish-shaped typography.
Don't forget to write your views in the comment section and share this tutorial with others.