Freely Distort Shapes in Adobe Illustrator
There are many distortion effects in Adobe Illustrator under Distort & Transform but, there is one distortion effect; which falls under Distort & Transform; which helps in the free distortion of shapes. You can distort a shape freely with the help of this effect.
In today's tutorial, you will learn the use of the Free Distort Effect to distort any shape, text, or artwork.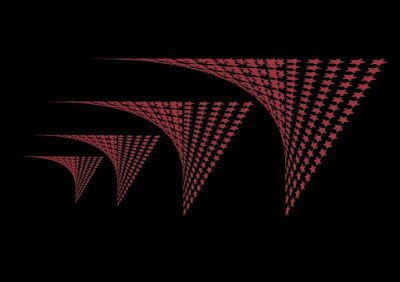 Step 1
Launch Adobe Illustrator and create a new document. Select the Star Tool from the Tool Panel and draw a small star. (Radius 1- 5 pt and Radius 2- 10 pt)
Select the small star drawn and press and hold the Alt key. With the help of the Alt key, drag the star to create a duplicate copy of it. I have created 15 duplicate copies of the shape and placed them in a horizontal line.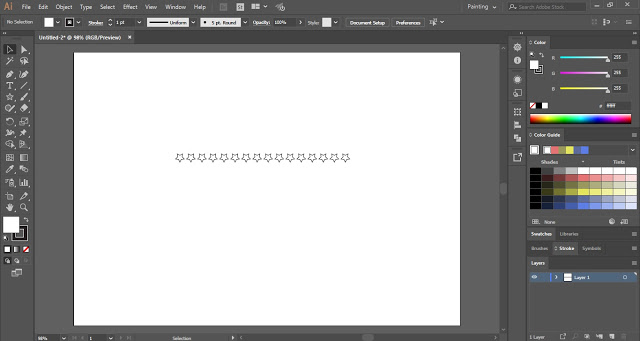 Now select all the stars and create a duplicate copy of the horizontal line. Place it below the original line. Similarly make few more duplicate copies of the horizontal line.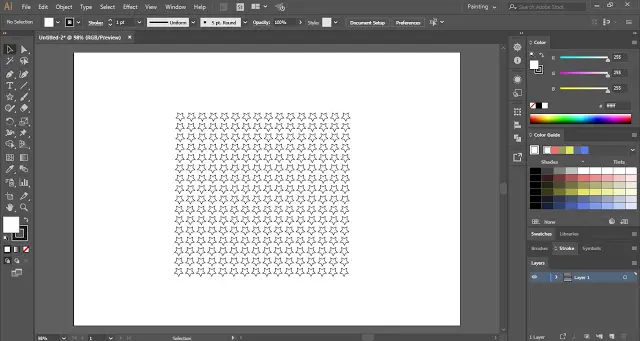 Select all the shapes and press Ctrl + G to group them. If you want you can fill color in the stars. I have filled the color #ac5656.
Step 2
Select the group and click on Effect in the Menu Bar. Place the cursor on Distort & Transform and select Free Distort.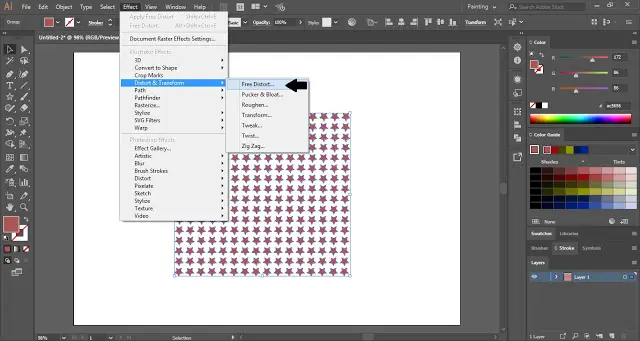 Free Distort dialogue box will appear on the artboard. In that dialogue box, the shapes which you have created will be inside a bounding box with four corners. By moving these four corners you can freely distort the shape.
Select the top left corner and move it towards the bottom right corner as shown in the below image.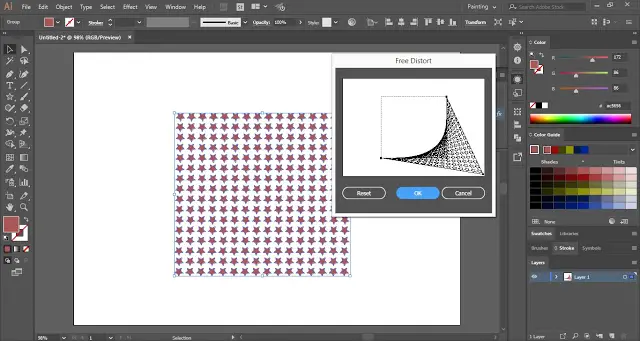 Click OK and the shape will get distorted.
So this is how you can freely distort shapes in Adobe Illustrator.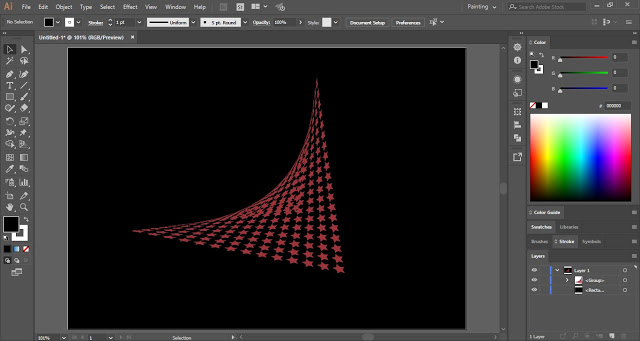 Practice this tutorial with a new shape and share your views in the comment section. Also, share this tutorial with others.