Photo Frame Effect in Adobe Illustrator
Photo Frame Effect is an Adobe Photoshop effect, and today, we will create this effect in Adobe Illustrator. We will be using an image, Rectangle Tool, Transform Panel, Angled Strokes Effect, and few other tools.
Launch Adobe Illustrator and create a new document of size 841.89 pt X 595.276 pt.
Now follow the steps:
Step 1
At first, we will place an image on the artboard. Click on File in the Menu Bar and then select Place.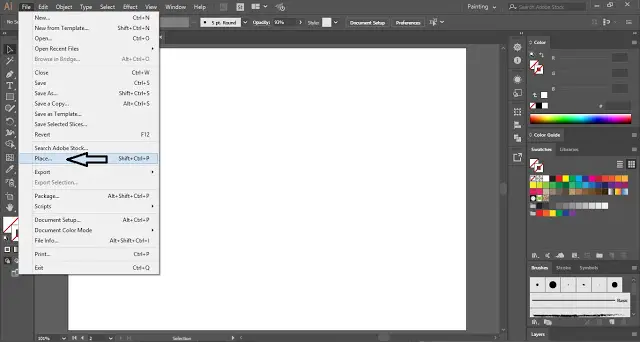 After clicking on Place, browse the image. Select the image to be placed; there must be a checkmark on Link, and click on Place. Then click on the artboard and the image will be placed on the artboard.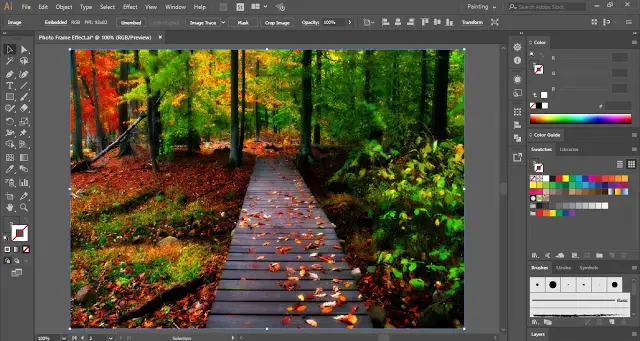 Step 2
Now, select the image with the help of the Selection Tool. Press and hold the Alt key and drag the image to create a duplicate copy of it.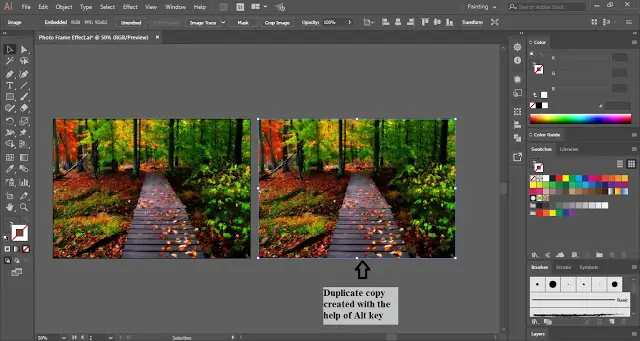 Step 3
Now, select the Rectangle Tool and draw different size rectangles on the image. To highlight the rectangles, you can give them a stroke color.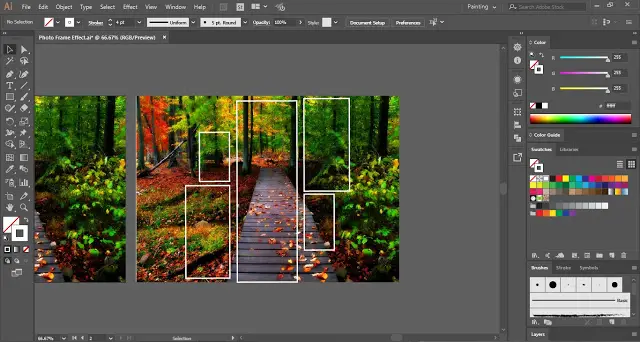 Select all the rectangles with the help of the Selection Tool and the Shift key. Now, rotate these rectangles at -45o angle.
Object > Transform > Rotate
Check the Preview and click OK.
Step 4
Again, select all the rectangles and press Ctrl + 8 to make them a Compound Path.
After making the Compound Path, select the image and the Compound Path and then press Ctrl + 7 to create a Clipping Mask.
Now, carefully place this Clipping Mask over the original image. The bounding box will help in placing the clipping mask properly over the image.
Step 5
Go to the Layer Panel and click on the drop-down arrow of the Clipping Mask layer. Now select the sub-layer; the layer of rectangles, and select white color as a stroke. You can increase the stroke size in the Stroke Panel.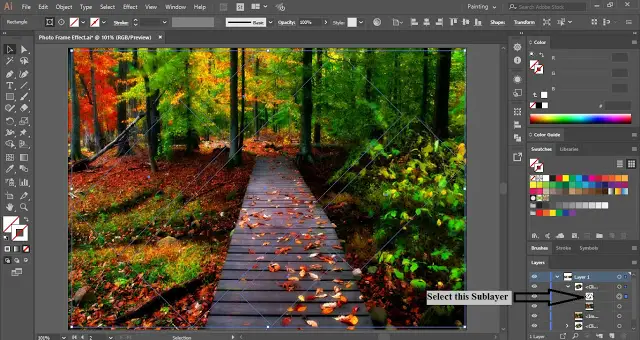 .
Step 6
Now select the original image which is in the background and apply Angled Strokes Effect to it.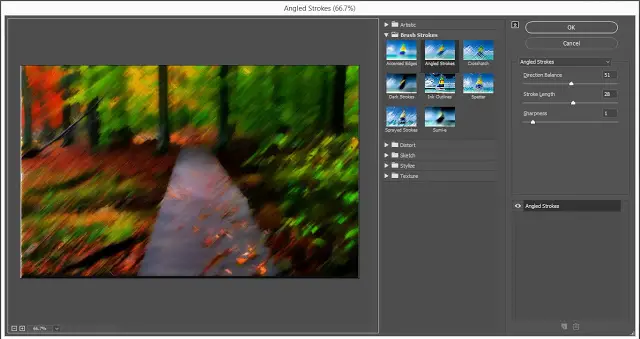 After making the required changes click OK and your Photo Frame Effect in Adobe Illustrator is ready.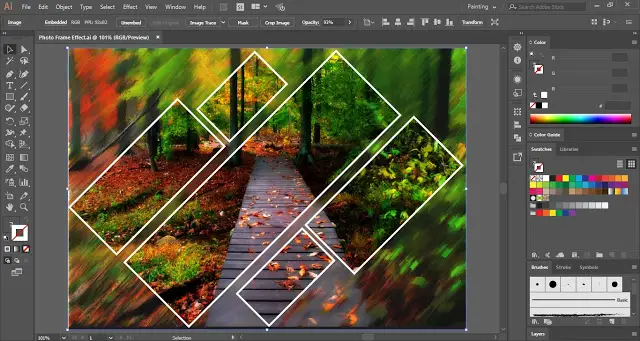 Don't let the image effects be limited to Adobe Photoshop, give a try on Adobe Illustrator also.
Hope you will find this tutorial helpful.
Please share your views. and suggestions in the comment section and share this tutorial with others.
You may be interested in this too :