Wavy Water Text Effect in Adobe Illustrator
In today's tutorial, you will learn to create
Wavy Water Text Effect in Adobe Illustrator
. We will be using the
Type Tool
and the
Wrinkle Tool
while creating this effect.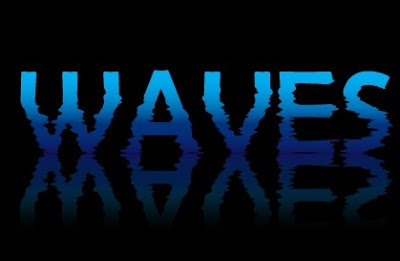 Start by launching Adobe Illustrator and create a new document.
Now follow the below steps–
Step 1
Select the Type Tool from the Tool Panel and type your text. After typing the text increase the font size and choose the correct font style for the text.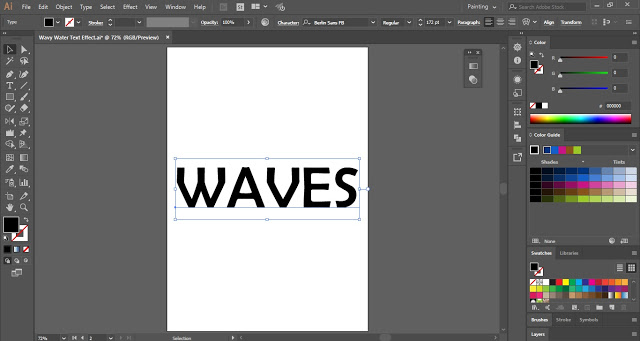 Step 2
Now we will make our text an editable text. Select the text and then press Shift + Ctrl + O to Create Outlines.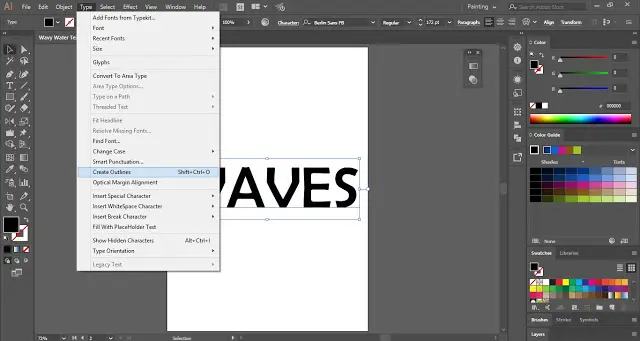 Step 3
Let the text be selected and then select the Wrinkle Tool from the Tool Panel.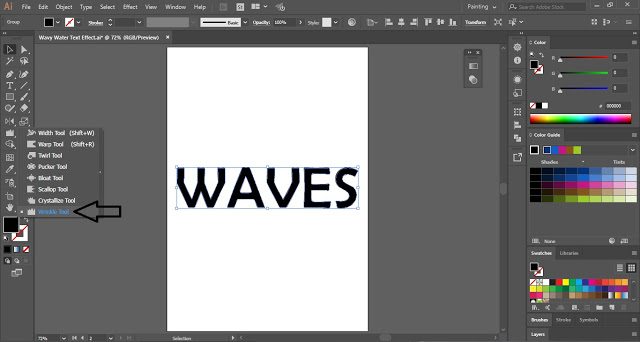 After selecting the Wrinkle Tool click on the anchor points of the letters to change the straight paths into wavy paths.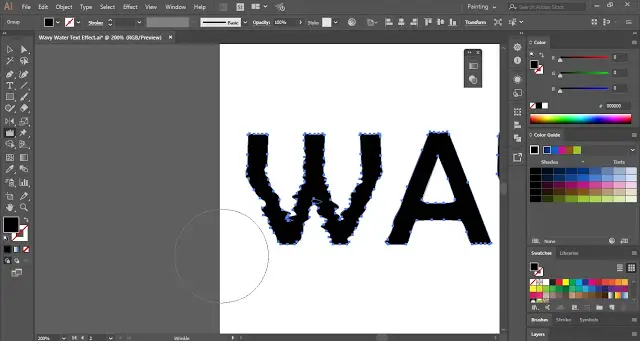 Similarly, make changes in other letters also.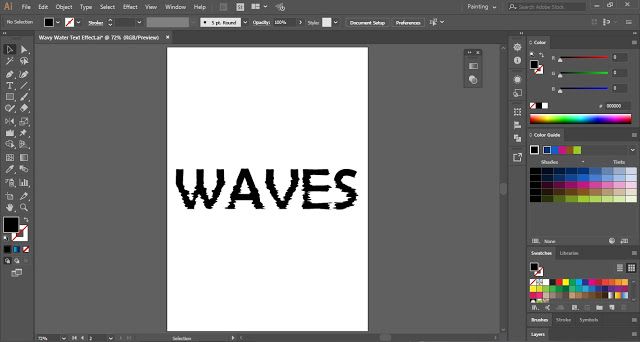 Step 4
Now fill the letters with a gradient of blue color shades and then create a dark background.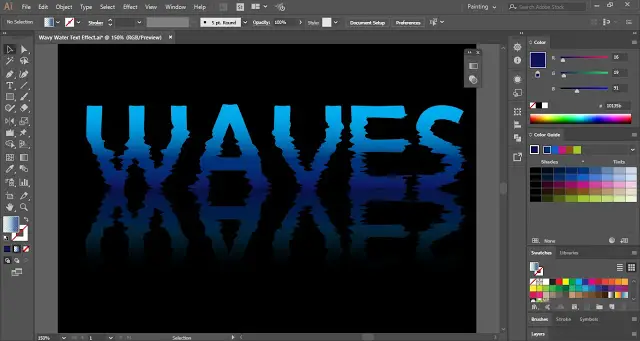 This is how you can create a Wavy Water Text Effect in Adobe Illustrator.
To know how I have created the reflection of the text, click on the below link:
Now practice this tutorial and share your views in the comment section. Also, share this tutorial with others.